BEAUTY & FASHION

Fab Four Fashion
The "black magic" behind Fab Four Fashion is four friends: Judy Sterling, Gail Thompson, Nancy Dorvil and Leslie Thompson, originally from Montréal, now living the big city life in Toronto. Together, they've embarked on a blog journey focusing on body positivity and body diversity, with the mission of changing the fashion landscape for the better. FabFourFashion.com is a space that represents the tall, slim, curvy and plus size women of the world. Join them as they talk all things fashion, body diversity, body positivity and female empowerment!
Instagram @fabfourfashion
Facebook @FabFourFashion
Twitter @fabfourfashion
Wednesday, 02 August 2017 05:19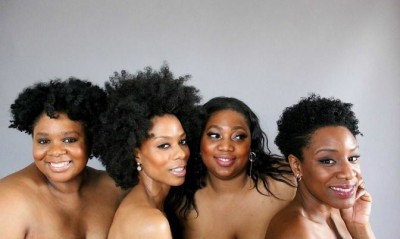 We're thrilled to be joining ByBlacks.com as new fashion contributors. In our first post - we're baring it all.