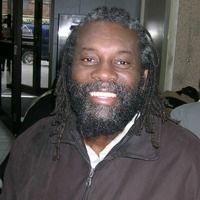 Nene Kwasi Kafele is the co-founder and current chair of the Health Equity Council; an umbrella group of health focussed representative in the GTA
Focused on advancing anti-oppression, anti-racism, equity, access, inclusion, institutional accountability, cultural competence in clinical care and public policy advocacy in relation to health and marginalized populations.
Nene has taught a certificate course at the University of Toronto's School of Social Work on Cultural Competence for Human Service Providers. He has also taught part of a course on Emerging Leaders at York University's Schulich School of Business. Nene has provided anti-racist organizational change support, training and strategic planning and expertise to numerous community based and mainstream agencies across Ontario.
Nene has also received numerous awards for his contributions to anti-racism, equity and social justice including the 2005 Founder and Builder Award for Strengthening Diversity Networks Award from the Centre for Equity in Health and Society and the recent Special Community Achievement Award from the Ghanaian News in October 2010. The focus of Nene's work is on the psychosocial impact of stressors like violence, racism, poverty and social exclusion on African Canadian male youth. Nene has researched and written extensively on racism and mental health, Afrikan spirituality, youth leadership and community development.
Nene is currently Traditional Chief in Manya Krobo Traditional Area in the Eastern Region of Ghana, West Afrika with responsibility for close to 200,000 young people.