Africville by author Shauntay Grant of Halifax and illustrator Eva Campbell British Columbia published by Groundwood Books is nominated in the young people's literature: illustrated books category, and The
Blue Clerk by Dionne Brand of Toronto, published by McClelland & Stewart/Penguin Random House Canada is nominated for poetry.
Learning to Breathe by Janice Lynn Mather of Vancouver, which is published by Simon and Schuster, is nominated for young people's literature – text, and Aida Edemarium's The Wife's Tale published by Harper Collins is in the non- fiction category.
The Canada Council for the Arts says these Canadian books are among the best published this year in seven categories, both in English and in French.
They are the works that stood out to peer assessment committees from close to 1,400 titles submitted for consideration.
SHAUNTAY GRANT
"I was pleased, I was excited, I was a bit shocked," says Grant who first heard about her nomination on Facebook when a friend tagged her.
She wanted to verify it first before getting excited so she went to the Governor General's website and saw the announcement there.
Canada Council sent her a letter about the nomination but she had not received it before seeing her friend's post on social media.
"I was pleased, not just for myself but just to know that more people will know about Africville and know the story because of the nomination, so that's really exciting for me," says the writer and performance artist who has published several picture books.
Published by Groundwood Books, Africville is the story of a young girl who visits Africville, in Halifax, Nova Scotia, and all the stories she has heard from her family come to mind. She imagines what the community was like many years ago.
An author's note provides more information about Africville – "a vibrant Black community that thrived for more than 150 years, despite lacking essential services, before the city demolished it in the 1960s in a tragic incidence of injustice and racial discrimination."
In her writing for children, many of Grant's books are set in the Maritimes and are inspired by Black Nova Scotian history and heritage.
"That's been a big part of my writing practice and part of these stories that I want to tell, so Africville, definitely, is connected to that desire that I have to share stories from my region and from the African Nova Scotian community."
Grant says when one thinks about Africville what gets told about the community in pop culture and the news media "is what happened to the community during the latter part of its history, all of these unwanted services that ended up in the community leading to its destruction and the relocation of residents."
But what often doesn't get looked at is the fact that this was a thriving self-sustaining Black community for 150 years and it was a home to people.
"I think I wanted to tell the tale of Africville to a child audience but would be focusing on that feeling of home which is also a big part of Africville and its community and its residents."
She says anyone who has gone to the reunions or is connected to former residents see that even though the community isn't physically there. There's still this strong connection to Africville as a site of home.
Grant really wanted to communicate this side of the Africville story.
Growing up in Halifax, she was not taught about the historic community in the school system but knew about Africville "just by being black in Nova Scotia and growing up in the communities here." She attended reunions when she was a child and still does.
"I think that speaks to just the nature of the communities here and just the connectedness of the various black communities in Nova Scotia. No matter where you're from you are connected to what's happening in other communities in the province."
The author engaged former residents of Africville to look at the draft of her book to ensure historical accuracy and also to ask them – "Is this Africville as you remember it? Do the text and illustrations represent the community? Did we get it right?"
She says this was a bit tricky as everyone's historical memory is different so talking to several residents was important to get their perspectives.
"Basically, what they did is they looked at my text and Eva's rough illustrations and they gave comments. I think what we heard a lot of was just an affirmation and that 'yeah, that's Tibby's Pond all right.' And just hearing them respond to the text in that way and seeing their faces was…it was such a great feeling to know that we created a work that former residents and their descendants can connect to, which is ultimately what I wanted to do."
Grant says he writes for everyone and her overall hope is that whoever picks up the book, whether they are from Africville or have a connection to Africville, or come from wherever, her hope is "that universal feeling of home that is part of the Africville experience but also part of the human experience that we all relate to, that that will be evident in the text." She hopes they also learn something about Africville.
Poetry inspires everything Grant does, whether it writing her picture books or a play.
In January 2019, her play "The Bridge," which is set in a rural Black Nova Scotian community and explores faith, family and forgiveness, will open at the Neptune Theatre in Halifax. She has been a writer-in-residence there for about two years.
"No matter what medium I'm writing in I feel like I always look at it through the lens of a poet and approach writing from a poet's perspective. I really take time with language. I almost need to hear the word out loud before I commit it to paper. I want to know how they sound, I want to hear the flow and I can sit and labour over a word forever."
She pays a lot of attention to those details and so when she approaches writing picture books the poet in her shines through.
Grant also teaches creative writing at Dalhousie University and encourages anyone who is interested in a career as a writer to just write.
"When I do workshops with students I say if you want to write, write, and write as in take it as a practice. I think a lot of times we get discouraged because we write something and we don't like it but, of course, it's your first draft. We pick up books at the bookstore and writers have laboured for years over their words and over their text to get it right so it's definitely a practice -- whether you are an emerging writer or an established writer. It takes time and it takes practice -- write and read. Read other writers and write your stories and believe in your stories."
Grant was Halifax's third Poet Laureate, from 2009–2011. Her awards and honours include a Best Atlantic-Published Book prize from the Atlantic Book Awards, a Poet of Honour prize from Spoken Word Canada, and a Joseph S. Stauffer Prize from the Canada Council for the Arts.
She is a descendant of Black Loyalists, Jamaican Maroons, and Black Refugees who came to Canada during the 18th and 19th centuries.
"Innovative, troubling, surprising and emotional. This year's GGBooks finalists have once again proven just how rich, bold, diverse and strong our literature is. Whether they offer exciting ideas, extraordinary illustrations, inspiring verse or outstanding translations, the GGBooks finalists are sure to impress, " says Simon Brault, director and CEO of the Canada Council for the Arts.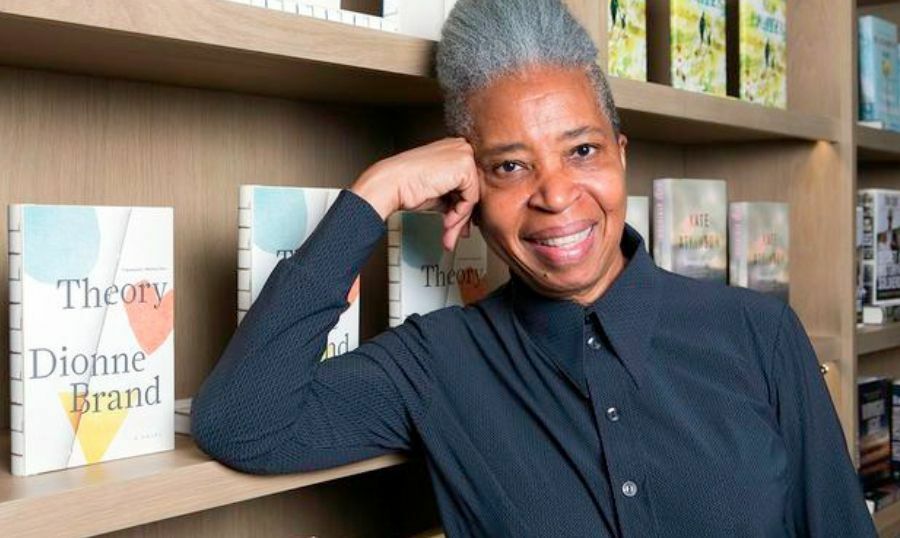 DIONNE BRAND
"On a lonely wharf, a clerk in an ink blue coat inspects bales and bales of paper that hold a poet's accumulated left-hand pages--the unwritten, the withheld, the unexpressed, the withdrawn, the restrained. In The Blue Clerk award-winning poet Dionne Brand stages a conversation and an argument between the poet and the Blue Clerk, who is the keeper of the poet's pages," notes a synopsis of Brand's book by Penguin Random House Canada.
 
It further states that: "In their dialogues--which take shape as a series of haunting prose poems--the poet and the clerk invoke a host of writers, philosophers, and artists, from Jacob Lawrence, Lola Keipja, and Walter Benjamin to John Coltrane, Josephine Turalba, and Jorge Luis Borges. 
 

"Through these essay-poems, Brand explores memory, language, culture, and time, offering beautiful and jarring juxtapositions ("The Wire is the latest version of The Adventures of Huckleberry Finn"), and endlessly haunting language ("On a road like this you don't know where you are. Whether you have arrived or whether you are still on your way. Whether you are still at the beginning or at the end. You are in the middle all the time. What would be the sign?")."


The publisher describes Brand as an essential observer and one of the most accomplished poets writing today whose "latest engages intimately with the act and difficulty of writing, the relationship between the author and the world, and the relationship between the author and art." 
 
"Profound, moving, and wise in equal parts, The Blue Clerk is a work of staggering intellect and imagination, and a truly sublime piece of writing from one of Canada's most renowned, honoured, and bestselling poets," it says.
Brand was Poet Laureate of the City of Toronto 2009-2012 and is a member of the Order of Canada.
She won both the Governor General's Literary Award and the Trillium Prize for Literature for her collection of poems Land to Light On. Her hypnotic, urgent long poem, Ossuaries won the 2011 Griffin Poetry Prize. Among her works the volumes No Language Is Neutral and Inventory respectively were nominated for the GGBooks.
As a novelist, her critically acclaimed novel, What We All Long For, won the Toronto Book Award. Her novel, Love Enough was shortlisted for the Trillium Prize for Literature, 2015. Her fiction includes the novel In Another Place, Not Here, a New York Times notable book, and At the Full and Change of the Moon, a Los Angeles Times Notable Book.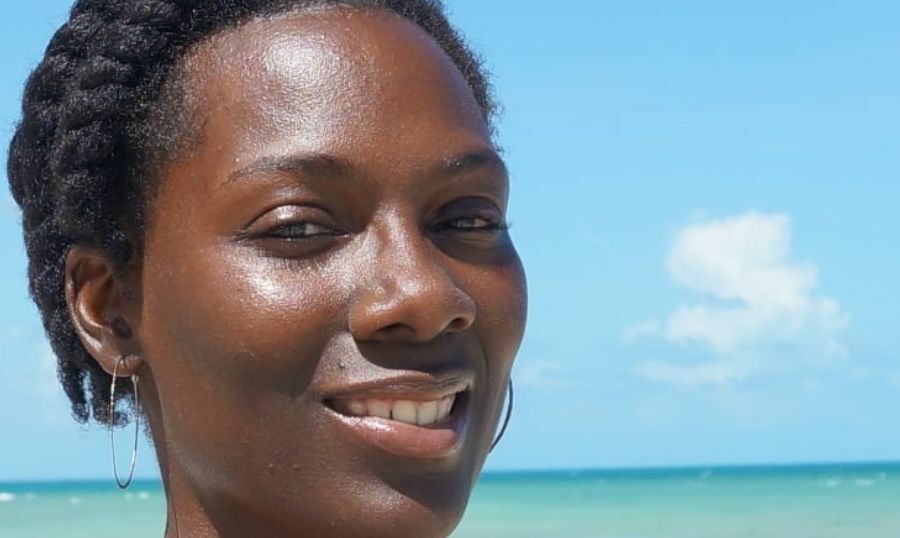 LYNN MATHER
Mather is a Bahamian writer with an MFA from the University of British Columbia who currently lives in Vancouver.
"She has been a collector of interesting jobs: journalist, conversationalist, performance poet, and professional finger-wagger," notes Simon and Schuster.
Edemariam, whose father is Ethiopian and mother Canadian, grew up in Addis Ababa, Ethiopia and now lives in Oxford, England.
She studied English literature at Oxford University and the University of Toronto and has worked as a journalist in New York (Harper's Magazine), Toronto, and London, where she is a senior feature writer and editor for The Guardian.
Founded in 1936, the Governor General's Literary Awards are one of Canada's oldest and most prestigious literary awards program, with a total annual prize value of $450,000.
Each winner receives $25,000. The publisher of each winning book receives $3,000 to support promotional activities. Non-winning finalists each receive $1,000.
In their 82 years, the Governor General's Literary Awards have celebrated more than 700 works by over 500 authors, poets, playwrights, translators and illustrators.
The 14 winning books will be announced on October 30 and Governor General Julie Payette will present the awards at Rideau Hall on November 28.
Public readings will take place at the Canada Council in Ottawa on November 28 and 29, where attendees will have the opportunity to meet the GGBooks winners.
Neil Armstrong is a Toronto-based journalist who freelances with the Jamaican Weekly Gleaner, Pride News Magazine and Caribbean Headline News aired on Rogers TV. Previously, he worked at Radio Jamaica Ltd.(RJR), CHRY 105.5 FM (now VIBE FM) and CJRT FM (now Jazz FM).