Part of creating the high-energy atmosphere at the ACC is the team's official DJ; 4KORNERS. The man behind the turn tables is Kirk St.Cyr. He's been the Raptors' official DJ for 11 years, earning 4 Stylus Awards and 4 TNC Awards.
I had a chance to catch up with Kirk to talk about his career and why he's branching out to release his own music now.
How did you get into Djing?
It started by a fortunate accident as I was fooling around with my dad's records. But I used to play basketball, I was a star all throughout high school and I went to York University but actually didn't make the basketball team. It kind of crushed me but it also freed up a lot of time. At that time I started to go to a lot of parties and I gravitated towards the DJ booth. I was captivated by the way they controlled the room. I thought to myself 'if I'm going to all these parties I want to be that guy—that's the coolest guy in the room." And I had all this free time that I could now spend practicing DJing. I did a couple house parties and birthday parties and it grew into something that I loved and wanted to do all the time.
Inside and outside of music who are some people who've influenced you?
With regards to DJing, in the city there was Baby Blue Sound Crew, DJ Starting from Scratch, Dr. Jay and Cruise at the time. They were playing all the best parties and everything they did looked incredible and I wanted to get on their level. Beyond that my DJ idol is DJ Jazzy Jeff; he's an incredible DJ and an incredible person and I've had the opportunity to meet him and work with him a bunch of times. He's such a cool and down to earth guy for someone who's so legendary and influential.
How would you describe yourself as an artist or DJ?
There's two different schools of DJs, there's the purists: all about the technical aspects, who work with their heads down and it's all about the technically difficult aspects of DJing and there's the other school of DJs where it's more about being an entertainer and more about crowd interaction. I find myself right in the middle. I love to interact with the crowd, I want them to party with me not just look at me DJing but at the same time I come from going to the record store to buy records and practicing for hours, doing things that are unique and taking people through a musical journey.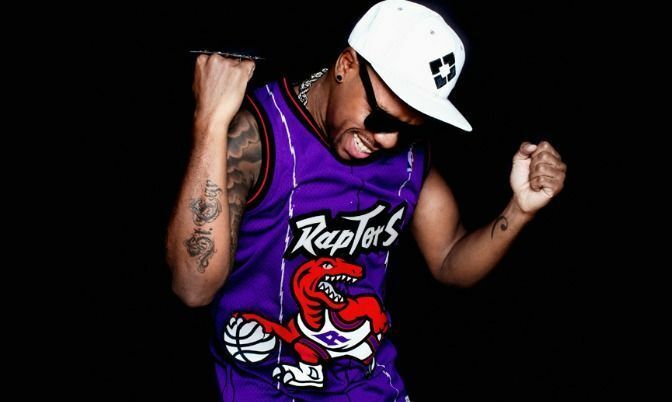 When it comes to DJing and producing music what is the best piece of advice that you've gotten?
I've picked the brains of a few guys and they've all given me the same general advice: if you really wanna do this just don't give up. There's going to be a lot of pitfalls and times you think that it's over but you just have to keep moving forward. I've always kept that in the back of my mind and that's just the kind of person I am; almost positive to a naïve level.
Would you be able to give me an example of a time you went through something difficult or thought that you wouldn't make it?
There's a million of them. There's that cliché 'there's no straight path to success' and it's the truest thing. I was the resident DJ at Guvernmet Nightclub with my partner at the time and we were doing really well so they put us in a bigger room with more promotions and we thought "we made it!" Then a curveball came a couple months later with a different promoter that they had brought in and we didn't see eye to eye. The club ended up siding with the promoter. That left us without a job there, we got kicked out essentially. I didn't think my career was over but now we had to start from square one and we thought "what are we going to do now?" But low and behold things worked out and other opportunities came up. From that I learned when one door closes another one or two open as long as you stay on course and believe in what you're doing.
You're releasing an EP, Changes, later this year, what can you tell us about it?
The purpose of the EP is to change people's perspective of what 4korners is. Most people know me as the DJ for the Raptors but I've put out some tracks that have gotten some traction, including one called "Twerk" that every DJ in the world was playing and I wasn't prepared for that. I didn't have a follow up or anything so it got away from me. So the purpose of this EP is to show people I'm not just a DJ, I'm a producer, I'm an artist. It's one thing to play the hottest songs in the club and it's a totally different experience to play your own music. And Changes is the signpost to say this is who I am, this is what I do and things are changing as of now.