This Nightwood Theatre and Sulong Theatre co-production is named after the Black housekeeper in Harper Lee's famed To Kill A Mockingbird and turns the tale upside down by challenging notions of privilege and perceptions of the beloved novel — all while making you laugh.
If you've attended high school in Canada, chances are you've read Lee's modern American classic. The story surrounds siblings Scout and Jem, raised by their widower father, Atticus, and his domestic caretaker, Calpurnia, during the Great Depression in Alabama. The children encounter danger when Atticus, a lawyer, defends an African-American man, Tom Robinson, accused of raping and beating a white woman.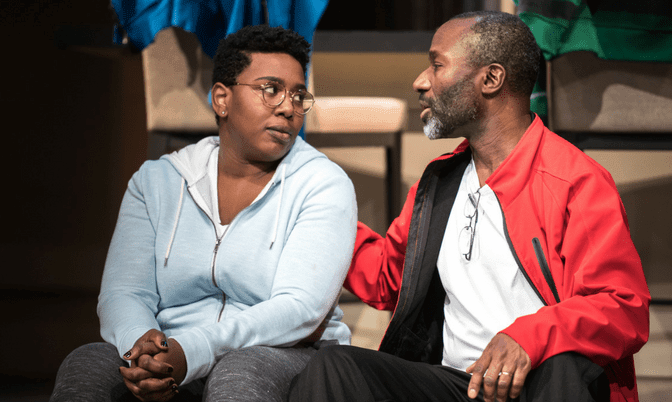 In Dwyer's play, we meet Julie (Meghan Swaby), an aspiring screenwriter who's been told that she's not "Black enough" to write about Calpurnia's experience as a maid in the racism-ridden Deep South.
Julie is from an upper-class Black family, a fact that her lawyer brother Mark (Matthew Brown) throws in her face as proof of her inadequacy to deconstruct To Kill a Mockingbird, a book he holds dear.
Julie and Mark's widowed father Lawrence, played with a relaxed confidence by Andrew Moodie, is a retired judge. He coddles his adult children, whom he raised in Toronto's Forest Hill neighbourhood with the help of his Filipina housekeeper Precy. Carolyn Fe plays Precy to perfection, with dignity and an often quiet yet ever-noticeable presence. Julie insensitively turns to Precy for insight into creating her version of a 1930s domestic worker.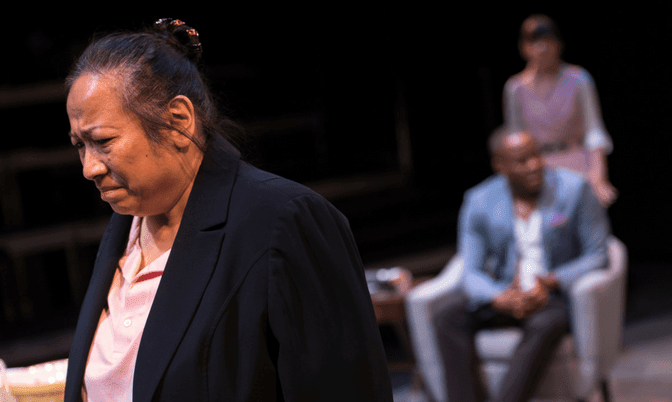 Calpurnia is captivating. Drama ensues when Mark and his white girlfriend, Christine (Natasha Greenblatt), stay over to attend a family dinner that Lawrence is hosting in hopes of enhancing his son's career at another law firm, headed by dinner guest James (Don Allison).
Julie, irritated by Mark on a level reserved only for siblings, decides to crash dinner. The dynamics that play out will provoke diverse audiences to rethink the advantages race, class or gender may have afforded them and how those with less advantage are treated in society.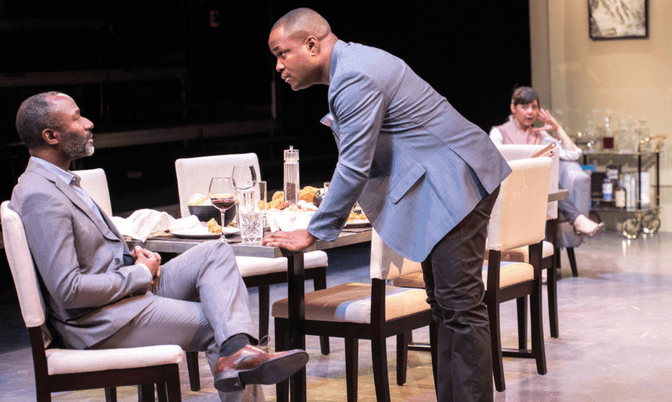 Calpurnia's cast is solid, executing their character's complexities with expertise. Julie is aware of racial injustice but treats Precy like a servant. Precy, with her own family in the Philippines, refuses to accept that she has served as a mother to others.
Mark is connected to his Jamaican roots, but amidst his career aspirations, he chooses to ignore the ways in which his skin colour influences the way he is treated. Christine considers herself an ally and can spot racist attitudes that Mark won't acknowledge, yet she runs away when her understanding of prejudice and racism is challenged.
Calpurnia ends appropriately, leaving audiences wanting more; it's the start of a discussion that must continue off-stage in everyday life. It's a play you'll be referencing for seasons to come.
Calpurnia runs until February 4, 2018.