The organization will highlight eleven men in our community who have paved the way for others in the community. We're highlighting one of those admirable men right here, his name is Ricardo McCrae.
If you haven't heard of Ricardo McRae, get out from under that rock. He's the guy behind Hook Me Up Rico, Who's Who in Black Canada, Creative Class 7 Cocktails and one of the founders of Wedge15. He's constantly evolving and looking for new ways to engage the Black community. He's dedicated to erasing the untruthful, negative portrayals of our community in mainstream media and beyond.
President of the Harry Jerome Awards, Angelina Williams says McRae was a perfect fit. "I've been watching Ricardo for a few years now and the work he's doing is amazing. Every time I look up someone who is a high achiever in the Black community, Ricardo already has featured them on his website (Who's Who in Black Canada) and I find that amazing. So I use the website as a resource. And also when I look at what he's doing for entrepreneurship, teaching others how to start a business, that's so important. Sometimes when you have a glass ceiling the only way to break through it is to build your own building. Ricardo is teaching people how to do that, which is remarkable."
It all came as a big surprise to Ricardo himself. "I was shocked when I got the call. It's a tremendous honour to be recognized for what you're doing in the community. Who's Who in Black Canada sets a standard for young people. We have over 300 examples of people achieving excellence, so they have something to shoot for and its tangible. They have people to model themselves after," says McRae.
Angelina Williams says honouring Black males is a high priority for the BBPA. This year close to 20 names were submitted, sometimes it can be as high as 30. "We look for men who are really doing grassroots work and who may not be recognized in other communities. We want them to know we see them and want to honour them. There are so many negative images of men. As a community we do a lot to honour our women but not enough for men. We're not only celebrating what these 11 men have done but we're also creating a medium by which mentorship can sprout," says Williams.
Event Information:
The BBPA Distinguished Men of Honour Exchange will be held onThursday, March 13th, 2014, at the First Canadian Place, 77 Adelaide St. West, Toronto Region Board of Trade, East Ballroom, Toronto. The VIP Reception is at 6:00 pm and the Program starts at 7:00 pm. Tickets are $20 for BBPA Members, $30 for Non-Members, and $40 for VIP's. To place an order, please call 416-504-4097 or Click Here.
Here's a look at the other honourees.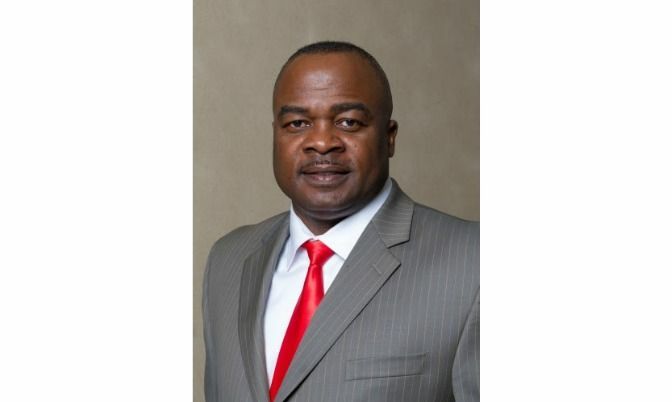 Chris Campbell joined the Carpenters Union in 1989. He attended George Brown College for his in class apprenticeship training. He completed his Carpentry apprenticeship in 1994 and obtained his Certificate of Qualification (C of Q). He has since worked on several major construction projects including condominiums, airports, hospitals, power plants, refineries, office towers, institutions, and bridges. He has been a construction site supervisor and a Carpentry apprenticeship instructor.
Currently Chris is one of the Carpenters' District Council of Ontario (CDC) representatives for Scarborough, Markham, Stouffville, Ajax, and Pickering. The Carpenters' District Council of Ontario has over 22, 000 members across Ontario, 8,000 of the membership in the GTA. Chris' assignment involves resolving labour related issues between management and workers on the job site or at the Ontario Labour Relations Board; organizing non-union companies; and negotiating collective agreements.
Volunteering in the community has been a long-standing tradition for Chris. At community events and institutions, Chris is always promoting the option of starting a career in the skills trade for young people. For several years he has been volunteering to build the Breakfast Club's Caribana Floats. He was one of five carpenters from the Union who volunteered to travel to Haiti after the devastating earthquake to lend his expertise in building Habitat for Humanity homes with the Jimmy Carter Foundation. In 2005, he was a part of the team of 19 carpenters who traveled to New Orleans to build homes for displaced hurricane Katrina victims. He was also an Auxiliary officer with the Toronto Police Services. Also, he is a strong community supporter of programs such as "CHOICE" and Youth at Risk programs, Political Action, job fairs, and plays a very active role in Carpenters Local 27.
The adage "give a man a fish and you feed him for a day; teach a man to fish and you feed him for a lifetime," motivates Chris to assist young people in pursuing a career in the skills trade.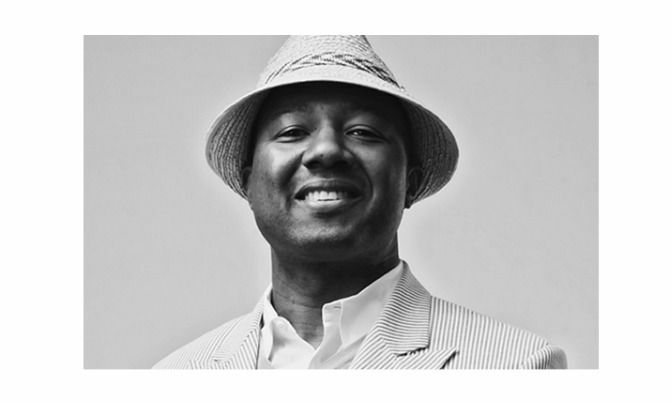 Dr. Kenneth Montague is a Toronto-based dentist, as well as an art collector and the founder and director of Wedge Curatorial Projects - a non-profit arts organization that helps to support and promote African Canadian artists. Since 1997 Montague has been exhibiting contemporary art that explores Black identity and the African diaspora, and showcasing these works in his Wedge Collection.
Currently Montague sits on the Africa Acquisitions Committee at Tate Modern in London, UK and the Advisory Board of the Ryerson Image Centre in Toronto; he previously sat on the Photography Curatorial Committee of the Art Gallery of Ontario (2009-2012). He is a frequent panelist at international art symposiums including the Bamako Encounters in Mali and Art Joburg in South Africa; as well, Montague has been invited to lecture on contemporary art at the Studio Museum in Harlem, the National Gallery of Art in Washington, DC and the Gulbenkian Foundation in Portugal.
Montague has been voted 'Best Dentist' in Toronto's NOW magazine readers' poll numerous times over the past ten years, and his award-winning dental practice counts many celebrated clients including musicians K-os and Nelly Furtado, journalist George Stroumboulopolous, and Toronto's poet-laureate George Elliot Clarke.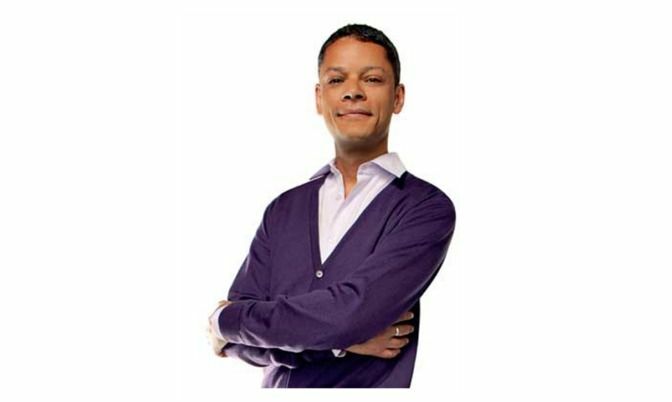 Matt Galloway is the host of Metro Morning on CBC Radio One, 99.1 FM, the top rated morning radio program in Toronto
He has been working at CBC Radio for more than 10 years and has hosted the programs Here & Now, The Current and Sounds Like Canada. In 2008, he hosted CBC Radio's coverage of the Summer Olympics live from Beijing. He also anchored CBC Radio's coverage of the 2010 Winter Olympics and the 2010 FIFA World Cup. In 2014, he will host CBC Radio's coverage of the Winter Olympics live from Sochi.
For the last four consecutive years, he was voted Top Radio Personality in Toronto by the readers and editors of NOW Magazine. He was also named a Toronto Hero of 2011 by Torontoist, and a Mensch of the Year for 2011 by the Grid magazine. In 2012, he was given the Excellence In Community Service Award for addressing issues confronting diverse communities by the Intercultural Dialogue Institute, and in 2013, received the award for Diversity and Social Inclusion by the Tagore Anniversary Celebrations Committee of Toronto.
Matt is a keen cyclist, burgeoning runner, voracious reader, proud Torontonian and messy cook. He currently sits on the boards of the Stop Community Food Centre and the Toronto Arts Council, and lives in the west end of Toronto with his wife and their two daughters.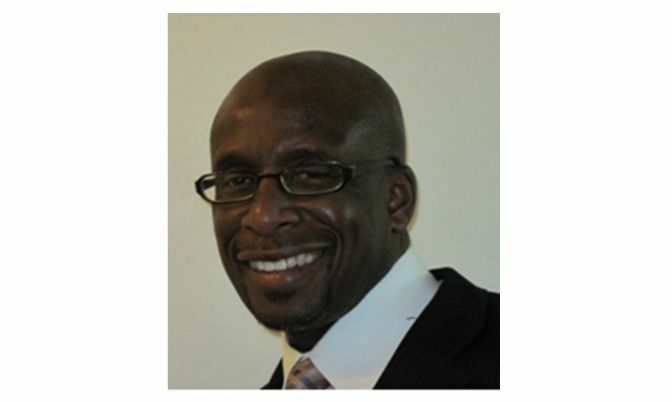 Karl Hutchinson has a passion for reaching people. His greatest thrill comes from sharing his music while volunteering at the correctional system for over 20 years.
In 2002, Karl established TKJ Productions. His first stage presentation was "The Cross" followed by "It's My Baby Now" which opened in 2003 at the St. Lawrence Theatre, "God Must Be Laughing" in 2005 and "Sing Baby Sing" a sequel to "It's My Baby Now" in 2006. In 2007, Karl changed the pace with the introduction of "Soul for the Lord, Body fi Miself." In 2009, Karl introduced "Showtime," a 1940's ragtime production. In 2011 Karl released "Bring Back My Bonnie." Karl continues to show his appreciation and commitment to the community, supporting various initiatives such as Sick Kids Hospital and other community programs.
Karl is now poised to deliver "Noah," a challenging production that uses comedy and music. This show will play at the Fairview Library Theatre on April 19 and at the Ontario Science Centre on April 27.

Annually, Karl's uses his creative skills writing Christmas programs and subject matter materials for community groups. Recently he wrote a play on bullying for a K-8 school in the Durham region and is currently working on a project for SATEC at W. A. Porter Collegiate Institute. Recently Karl wrote and directed the production for the Harry Jerome Awards for five of six years, from 2006 to 2012. Audiences quickly recognized and appreciated the positive changes, rich content, and precision production execution.

Karl shares his love for physical fitness by facilitating classes and customizing lifestyle-change programs to help members of his community. Karl's passion for the community is second only to his Love for God and his family. Karl is blessed with a lovely wife Jacinth, two sons J'Vaughn and Kadeen, one daughter and son-in-law Tinesha and Nigel who've added to his blessings with grandchildren Malachai and Jada.

Karl is the National Training Manager for Neopost Canada. He also uses his training skills and over 20 years of management experience and leadership knowledge in a volunteer capacity to facilitate leadership workshops in the community. Karl is always willing to give so that others may live.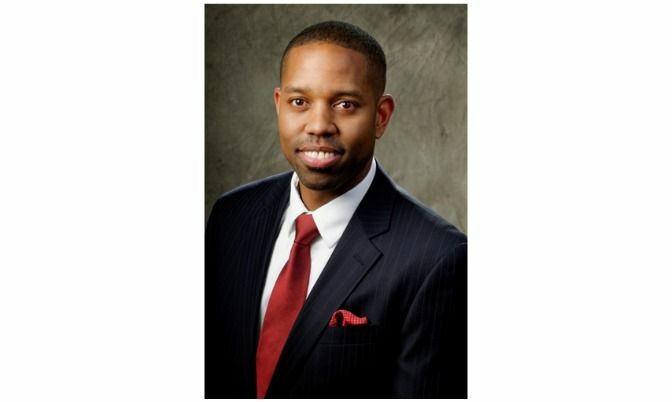 Ellis Perryman is currently the President of the Urban Financial Services Coalition (UFSC) and is a seasoned financial services senior manager of more than 15 years with international experience in Marketing and Financial analysis. He has extensive strategic management and financial literacy skills and is recognized for strong relationship management skills and the ability to get things done. He holds an MBA from the Richard Ivey School of Business (Western) and is also a graduate of the Canadian Board Diversity Council's Intermediate Board Director Education Program
Through his work at UFSC, he helps to make an impact in the community through financial literacy and community outreach initiatives. A chosen member of TD's Black Community Sub-Committee, he also helps to improve the work place for people of colour and is often called upon to publicly represent TD.

In addition to working at TD, Ellis manages his own real estate portfolio and nurtures his entrepreneurial side by developing a product expected in late 2014. On a personal note, Ellis is married to his wife Abena of 17 years and has a 10-year-old daughter named Ayanna and a 8-year-old son named Malik.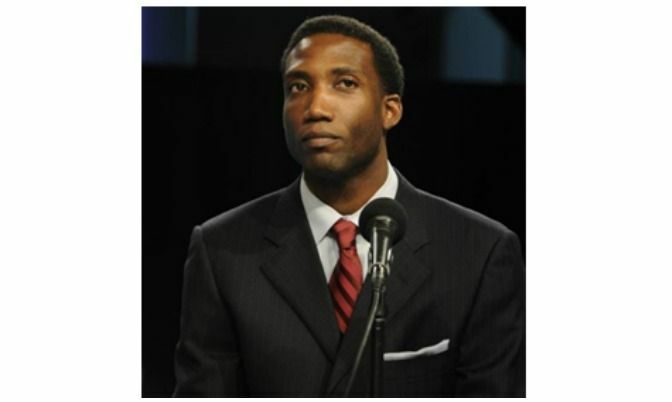 Rowan Barrett was born and raised in Scarborough, Ontario, where he began his basketball career training and playing for the Kingston Galloway Lancers.
Rowan's career has come full circle, from professional basketball player to his current position as Assistant GM/Executive VP, Senior Men's Program of Canada Basketball. He's responsible for the management and operations of the men's program and developing the next generation of elite athletes, to achieve international success. Prior to his current role, Rowan served in Sales Leadership at the Royal Bank of Canada.
In his early years at West Hill Collegiate Institute, Rowan gained city, provincial and national awards culminating in a national championship in 1990 and selection to the Canadian junior men's team in 1991.
In 1992 Rowan earned a full basketball scholarship to attend St. John's University in New York City where, en route to a Bachelor of Science degree in Business Management, captained his team and won scholastic and sportsmanship awards, which included the Red Storm Captain and New York's Post Scholar Athlete of the Year Award. An injury almost ended Rowan's career after university but his determination during rehabilitation helped him to resume playing in the professional ranks.
From 1997 to 2008, his professional basketball career included stops at NBA teams like the Toronto Raptors, Philadelphia 76ers, and the Canadian National Basketball team where he represented Canada on six continents (North America, South America, Europe, Australia, Asia, and Africa). One of his most memorable experiences was representing Canada as Captain of the 2000 Olympic Men's team in Sydney, Australia.
Rowan was the first Afro Canadian captain of the Olympic basketball team and has been awarded as one of the Top 10 Canadian players of all time. Rowan has used his trails of successes and notoriety to motivate, educate and inspire many, all around the world.
With an MBA degree and Bachelors in Business Management, Rowan has sat on numerous committees and boards - all in furtherance of his vision to help others and the underserviced youth achieve their dreams. He has also worked on numerous initiatives geared at inspiring Black males to parent their children, to break ongoing circles of parental neglect, job dissatisfaction and lack of vision.
Rowan's key value is integrity; he is a devout Christian, married to a wife of noble character, and father of two very energetic boys.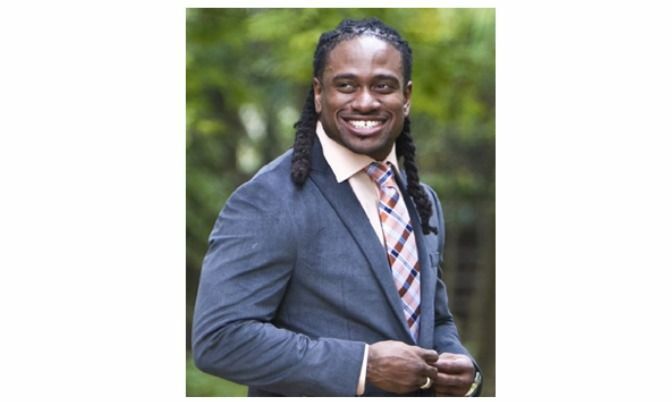 Jonathan Hood, a linebacker for the Toronto Argonauts of the Canadian Football League (CFL), has made a name for himself on and off the football field. At the age of 28, Jonathan has established himself as a dynamic motivational speaker, a passionate mentor to young people, an intense personal coach, and a successful entrepreneur.
After graduating from the University of Western Ontario with a Masters Degree in Sports Psychology, Jonathan recognized the need for more intentional leadership for youth in many of the at-risk neighborhoods today. In 2011, he launched the AHEAD OF THE GAME mentorship program, an initiative that provides youth with the guidance and support they need to dream big and reach their true potential. He promotes healthy living through his not-for-profit group "The GTA Youth Athletics Club." Jonathan is also a strong ambassador for RIGHT TO PLAY, Canadian Tire's Jumpstart Program and Aquahydrate Water.
Jonathan has also recently started Ahead of the Game Training where he coaches business owners and executives to shift to a higher level of influential leadership by helping them actualize, broaden and accelerate their corporate and personal vision. His unique combination of humour, insight and passion has elevated him to be known as one of the next great motivational speakers of this generation.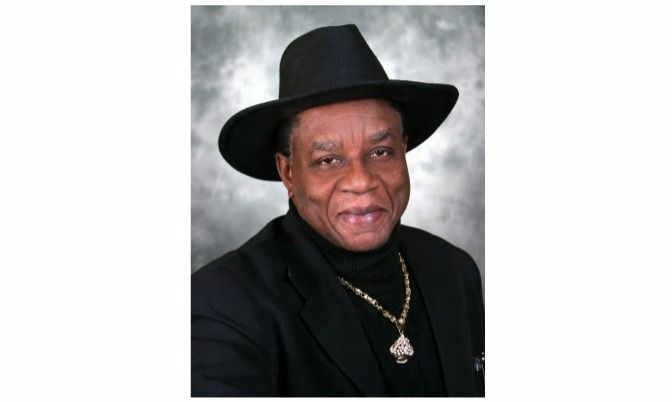 After years of working mining bauxite in his homeland of Jamaica, Guy Steer came to Toronto in 1964 with only $100 and a suitcase. Back then he could only dream of owning his own home - a far cry from the room he rented upon his arrival, in a house with eight other people and only one bathroom.

He studied electrical engineering, and while also working repairing radios he bought his first house. Unfortunately, he had to sell that house less than a week later, but he soon bought another - which he still owns to this day. He rented out the upper floors while living in the basement, and started installing car radios in his driveway on weekends to earn cash for buying more property.
Despite naysayers, he decided to get his real estate license so that he could work full-time as an agent while managing his expanding portfolio of properties. He went on to found a number of companies, including GTG Industries Ltd. - which owns and operates residential properties throughout the city, in addition to personal care homes for persons with developmental disabilities (in partnership with various government agencies). GTG Industries also provides mortgage services for people experiencing difficulty qualifying elsewhere.
A man of few words but big in heart, Guy Steer has invested in the successes of many in our community. Through acts ranging from sponsorship of tables for youths and others to attend BBPA events such as the Harry Jerome Awards, to providing mentorship and other forms of assistance that have brought others closer to their aim of financial independence; he continues to provide support and inspiration for others to achieve.
With an ardent belief that any goal can be reached through a focused mind-set and hard work, Guy Steer remains thankful for the many opportunities he has received to help others realize their potential and to participate in the advancement of our community.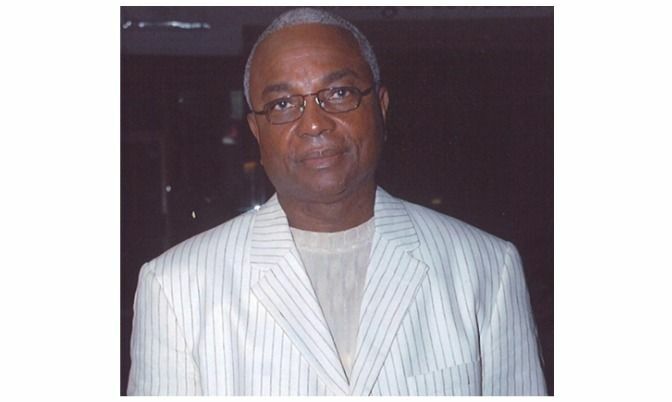 Hewitt Loague has quietly and constantly done huge tasks for Jamaica and the Jamaican community in Toronto over the past 40 years. Mr. Loague began working in the Toronto Jamaican community almost the day he arrived from the city from Jamaica in 1972, immediately volunteering as youth coach at two cricket clubs. An active long-time member of the Jamaican Canadian Association, he has worked on the organization's disaster relief committee. He is a member and past president of the Toronto Bathurst Lions Club and member of the Lion Heart Sport Club.

He was a major worker and raised $20,000 for a kidney dialysis machine at Kingston Public Hospital after Hurricane Gilbert in 1988.
He was one of the first members of the Black Action Defence Committee when it was founded in 1988 in response to Greater Toronto area police forces' killing of Black men.

One of the large voices in the organization, Mr. Loague has been in the forefront of many non-violent protests and demonstrations. He became president after the death of founder Dudley Laws.

Mr. Loague was the owner of two school buses, transporting children for the Toronto District School Board from 1982-1993. He worked at the Jamaican Consulate from 1992 -1994.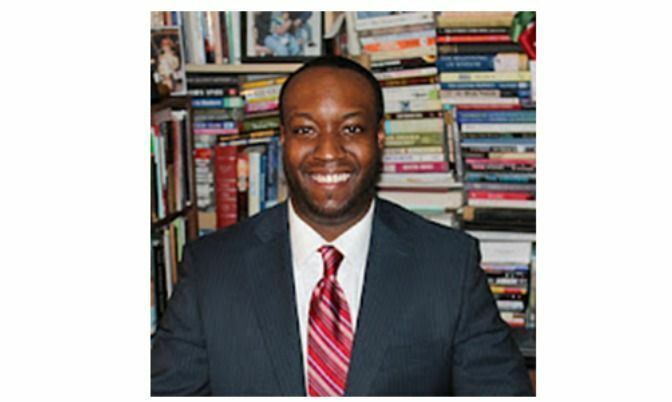 Victor Beausoleil was born and raised in Toronto, Canada. Victor is a husband and father of four brilliant children. Victor is a community organizer, facilitator and lecturer on youth engagement, educational attainment and community development and has worked and volunteered in the broader equity seeking communities across Ontario for the past ten years.
As a lecturer Victor Beausoleil has travelled extensively throughout Canada and the United States for speaking engagements for the RCMP, community organizations and American juvenile justice agencies. Victor has worked as a Provincial Youth Outreach Worker, Youth Engagement Coordinator, and Manager and Program Director in the social service sector. At the age of 25 Victor Beausoleil Co-Founded Redemption Reintegration Services, one of the largest youth-led, youth justice agencies in Canada. As the Founding Executive Director Victor managed a 3.5 million-dollar budget and through research and advocacy built RRS into a leader in youth justice. Victor volunteers on multiple boards in the city of Toronto and recently received his first public service appointment by the Premier of Ontario Kathleen Wynne as a member of the PCYO (Premier's Council on Youth Opportunities).
Victor Beausoleil is currently a board member of the Atkinson Charitable Foundation. He also sits on the board of the Harriet Tubman Community Organization, and for the past two years Victor has been a member of the grant review committee of the Laidlaw Foundation. Victor is also a member of the grant review committee for Toronto Community Housing Social Investment Fund. The Toronto Star, Toronto Sun, Sway magazine, Share Newspaper and the Caribbean Camera have highlighted Victor Beausoleil's work in communities across Ontario. Victor Beausoleil currently resides in Toronto with his wife and four children and is now the Director of Programs and Services at For Youth Initiative.