Rodney Diverlus, a co-founder of BLM-Canada and a member of the working group that's supporting the funds' administration said, "I've been doing advocacy work, specifically advocacy for Black communities and LGBTQ Communities, for over 15 years and I have never seen a moment that is as dire as right now. Our applicants have sunk into debt amid this pandemic. They have nowhere to go."
He states that many have lost their jobs during the pandemic. Some have had to reallocate money for their medication to pay for food and bills. Parents lack funds to support their children's online schooling. Some applicants are asking for virtual therapeutic support.
The fund details were made public on February 12, 2021. Initially, the goal was to raise $500,000 in February. They planned to release cash handouts of $250 to 2000 people. "As of February 22, 2021, we raised $390,427 in a week. For the first round, we're giving out $295,000 to 1,180 applicants," Diverlus confirms.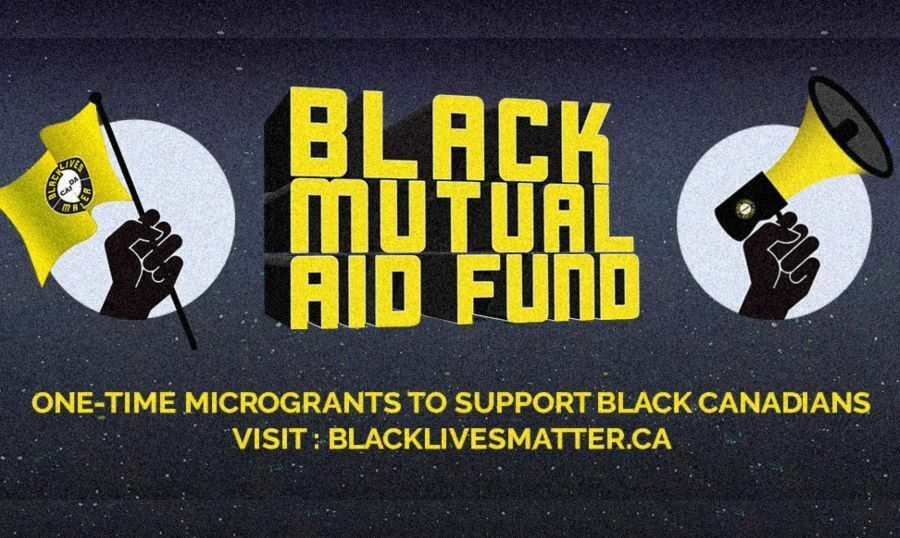 According to BLM-Canada, 64% of applicants are parents and caregivers, 10% of applicants are deaf, physically disabled, or living with a mental illness and 95% of applicants are from Ontario. According to Diverlus, BLM-Canada is continuing fundraising for round two in the next month. "We are continuing to reach out to organizations, individual donors, and folks that care about this issue."
The application is electronic in the form of a first-come, first-served basis for all eligible applicants. BLM-Canada is also doing targeted outreach with partner organizations to promote this initiative. Efforts are being made to reach out to seniors, elders, and people who lack Internet access.
To make the process fair, applications are restricted to only one per individual or major household. The first round was open to the general public but for future rounds, the organization will target communities that lacked access to the fund.
Background about the Black Mutual Aid Fund
In 2020, many local organizations and BLM chapters raised funds for the pandemic. The Toronto chapter of BLM did two rounds of emergency support funds for the Greater Toronto Area (GTA).
"We received a lot of support requests from people across the country throughout the whole year. Therefore, the demand for a fund was realized last year," says Diverlus. "That's why the mutual aid fund is now available to people throughout Canada. We know that often the support for our community is limited to the GTA, which puts the needy Black Canadians living in other territories at a disadvantage."
Diverlus was satisfied with the effectiveness of the previous two emergency support funds run by the BLM-Toronto. "In total, the Toronto team released funds for 775 individuals in two rounds. That came out to nearly $180,000 in funds for the GTA itself. Thus, the demand from Toronto is considerably high, while the demand from other communities is even higher."
About Black Lives Matter Canada
According to Diverlus, The BLM activities in Canada have changed the way people look at Black resistance. He believes that providing a network and an umbrella for BLM chapters to exist, to thrive, and to have support and resources that they need in the country, is a major achievement.
Currently, BLM-Canada has four chapters in Montreal, Toronto, Vancouver and Waterloo.
BLM-Canada is committed to laying a permanent infrastructure. Over the last year, BLM has made a great deal of progress. This includes onboarding new chapters and creating a network of chapters. It has done some assessments to identify needs. That means supporting them by developing new policies, programs, and structures.
In the same year, BLM-Canada launched the Wildseed Center for Art and Activism, a community hub that aims to be a community meet-up point for art and activism for resource community groups. There is also the Black Artists Fellowship, a 20-month paid fellowship for Black artists in Canada.
Reflecting on the high and low periods of BLM, Diverlus says, "There are times when the whole world is thinking about us and everyone supports our movement and then there are moments when everything goes unnoticed, but Black people's lives matter every single day, whether we are in the news or not." He continues. "What are some of the long-term plans that can provide support to us even when the rest of the world doesn't pay attention to us? I think that we all are on the precipice of something great and we just have to keep moving forward together."
Diverlus would like to add that there are many folks behind the scenes that are consistently there, responding to people, planning, creating, and building. "I want the community to remember that even when we're not on the news, we have to raise our voice and work hard."
BLM-Canada is hoping to extend its Mutual Aid support for not just individuals but is also looking at opportunities to support local organizing efforts. It also hopes to support those doing the frontline work, so they can handle early intervention on local issues.
BLM-Canada is in the process of onboarding several prospective chapters and will be announcing virtual programs this year. "Folks across the board should follow our new social media pages so that they can get all the latest updates," Diverlus stresses.
Finally, Diverlus is grateful for everyone who has supported BLM and expresses his sincere hope that everyone will be with BLM on the journey, as the organization identifies the best ways to support its communities.