THE BLACK PERSPECTIVE

Dr. Anita Jack-Davies
Dr. Anita Jack-Davies is a writer, consultant and academic. She is currently Assistant Adjunct Professor in the Department of Geography at Queen's University. Born in Toronto, Canada, she spent her formative years on the twin island of Trinidad and Tobago, returning to Canada at the age of 12. Professionally, Anita is President & CEO of Jack-Davies Consulting (www.dranitajackdavies.com), a firm that specializes in helping organizations recruit, develop and retain talent from traditionally under-represented groups.
Anita earned her PhD from Queen's University in Education, with a concentration on Cultural & Policy Studies, a Master's of Education from Queen's, a Bachelor of Education from Western University and an Honours Bachelor of Arts Degree from the University of Toronto. She recently launched The Soca Life, a lifestyle website that promotes the music, art and culture of the Caribbean (www.thesocalife.com). Anita lives with her family in Kingston, Ontario, Canada.
Twitter: @drjackdavies
Facebook: Anita Jack-Davies
Saturday, 04 June 2016 21:37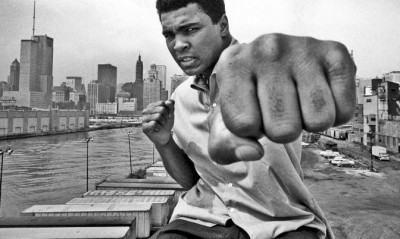 As a child, I grew up watching Ali in the media. At the time, he was one of few black men that I saw being prominently featured in the media in a way that was both respectful and admirable.