THE BLACK PERSPECTIVE

Jordyn Samuels
Jordyn Samuels is a fourth year University of Toronto undergrad double majoring in Equity Studies and Sexual Diversity Studies. She has ten years of experience doing education around Equity, Anti-Oppression, social justice and LGBTQ issues and recently started her own consultation company called Journeys InEquity which provides workshops and trainings around the same areas. Jordyn's work led her to being honoured by Pride Toronto as the 2016 Youth Ambassador.
Twitter: @iiHeartPolitics
Twitter: @EquityJourneys
Friday, 08 July 2016 12:15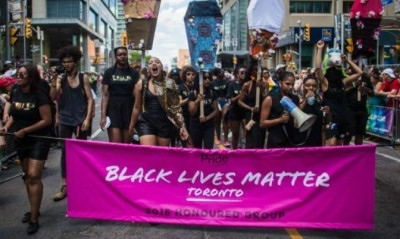 There has been no shortage of opinions from media and the public in response to Black Lives Matter Toronto's sit-in at the Toronto Pride Parade on Sunday July 3rd, 2016.