After attending both Sheridan and Humber College, she was hired by a design company where she stayed for a year and a half before launching her own company, Daej Designs. The steep learning curve involved YouTube videos, online tutorials and the advice of family members (always dicey) about marketing and business management. Business today is good, so it seems to have worked out just fine for the 25-year-old artisan.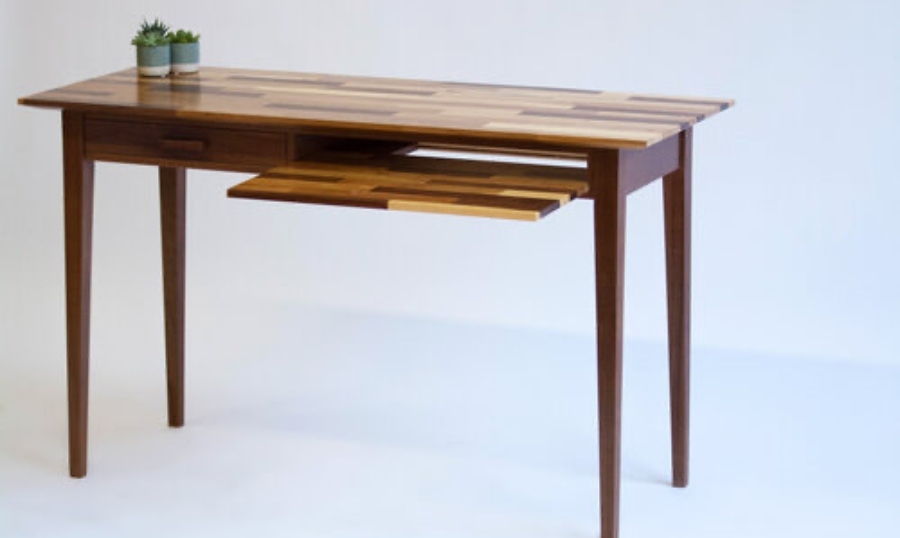 Daej Hamilton for Daej Designs
Her-Story:
"I'm a furniture maker and designer who specializes in home decor, small-batch furniture, and kitchenware. The mid-century modern design elements stem from me talking to Dean Dori Tunstall (OCAD University Dean of Design). I was part of a show at BAND gallery and a friend who was curating it got me into the exhibition. During a meeting with everyone involved in the show, Dean Tunstall asked me for my elevator speech. So I gave her my speech and her response was, 'Why should we care?' It put me in an odd place because I was very passionate about what I was doing but it seemed like I needed some story about why I like woodworking. Dean Tunstall talked about how racist mid-modern design is. I learned that back in the 1950s they weren't allowing Black people to own homes in certain areas *(redlining) and because of that, they weren't able to experience mid-century modern design. They were making mid-century modern textiles but weren't able to experience owning mid-century modern homes because they weren't given loans for them or the furniture. I realized then that a Black designer making this furniture accessible for Black people is sort of rebelling. That's my story. I'm Black and making. A lot of the time with creatives, people try to sell you based on your trauma. I don't want to be a part of that. I want to be able to say I do woodworking because I love it and I'm passionate about it, not because something tragic happened in my life. I think we should normalize that...not having to sell our trauma."
Influence and Inspiration:
My mother was studying interior design while I was in Grade 6. Being able to watch her curate rooms for her homework seemed way more interesting than my algebra. She was able to create an interior design language (room boards) where she would place her paint, tiles and furniture around chairs. I thought it was incredible how she was able to make a chair more desirable than it actually is by making it the focal point of the room. I wanted to be the room's focal point, so I figured I should learn how to make chairs. I also had some teachers who were able to see something in me I wasn't able to see at the time pushing me to do this. The shop I work out of is in Toronto and I'm surrounded by 80-year-old white men. It's cool because I immediately had their respect and talked to them about things without judgement while learning from each other. I'm now the first Black woodshop exec since the 80s. That entails me managing the shop and making sure everyone stays safe. If there are any repairs needed for machines or we need new equipment, I handle that voting process. I may also be able to teach there come October or November.
Sustainability:
Sustainability is a number one priority for me. I only use trees that have naturally fallen and don't buy anything I don't need. Any extra pieces go into the kitchenware so I use everything I get.
Roxanne Brathwaite is the owner of Hollis Newton, a company that reimagines vintage and antique furniture into one-off bespoke pieces. Brathwaite is an in-demand Black craftsperson who is making both lifesize and miniature furnishings. She also has an upcoming top-secret tv show (she can't talk about...I tried), which will likely raise her profile very soon. She also authors the blog suitecitywoman.com where she writes about supporting the local economy, craftspeople, artists, and the second-hand economy.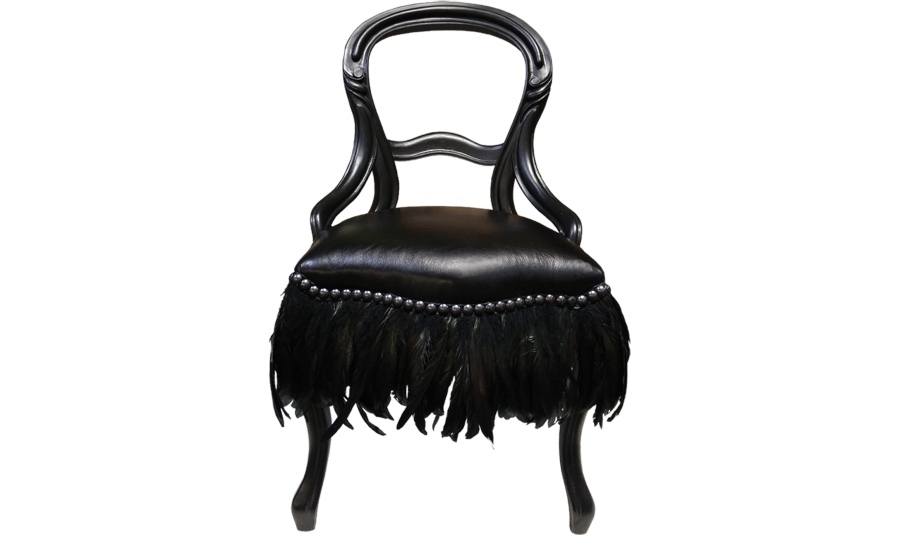 Roxanne Brathwaite "Maxine" for Hollis Newton
Her-Story:
Growing up as a child, I was always interested in furniture. I could trace that back to my dollhouse. As I got older, that interest continued with me wanting to learn upholstery and furniture restoration. Some colleges around that used to teach it but I learned quickly that it was kind of a dying art. I was at a networking event when a young lady got on stage and talked about her dad and stepmom's upholstery and restoration company. I approached her, she gave me a card, and I showed up at the business on a Saturday in 2014. I've been going there on the weekends ever since, learning the trade. Even though I was still apprenticing at the time, I had this idea of restoring antique and vintage furniture because I saw people letting theirs collect dust in their basement. Something gets old and people want the latest, shiny thing from a big box store. What I was witnessing in the upholstery business is these new shiny things ending up in our shop after a few short years. They were cheaply made overseas and falling apart. But those things in your basement or attic are still strong and with a little updating, they could last another 300 years. I wanted to make things new, fresh and for this generation. So that's how Hollis-Newton started. After the pandemic hit, I got into miniatures because I was at home and had all the raw materials. It's been an amazing pivot for me that I was thinking about just before the lockdown and had the time to do during the lockdown. I'd just launched Hollis-Newton and was going to start pushing it. I had physical press kits and planned on getting on my bike and delivering to all these different outlets on my list, but I couldn't do that.
Influence and Inspiration:
Inspiration comes from a lot of different places. The company I apprentice with is Black-owned so they've just been very supportive and understanding. They've become like family. I also find that I follow a lot of women of Colour on Instagram in this field. We're out there and doing really good work but just don't get the recognition very often. One of my first loves is books. A lot of my books have beautiful pictures and may not even be something I'm interested in, but it's creative and well put together. I like history and things with cultural relevance. Natural materials. Inspiration can come from other artists. My family. Hollis-Newton comes from two uncles on both sides of my family. Hollis is mom's brother, a global backpacker who went all through Africa and Europe before it was popular back in the 1950s. He is a jack-of-all-trades who can fix your car or get your electricity running if it goes down. On the other side is my uncle Newton who owned an antique shop back in Trinidad with his wife. I embraced those two spirits and thought they really represented the company and myself well.
Sustainability:
That's just a part of my upbringing coming from a home with traditional Caribbean parents who don't throw away anything. I value things I purchase. I take care of them and try to keep them around as long as I can. It hurts my heart when I go through the neighbourhood on garbage day and I see all this furniture on the side of the road. I just think if they had saved up a little longer and bought something quality they would still have that piece. I've been known to drag home curbside stuff. Before I started apprenticing, aside from antique markets, that's how I would find things; on the side of the road.
Nana Boateng Osei is the co-founder of Bohten. He, together with his brother Nana Kwadwo Osei, brings their passion for entrepreneurship, African fashion and sustainability, into expanding their international state-of-the-art African-inspired line of luxury eyewear through hubs in Toronto, Canada, the U.S. and their cultural home Ghana. With frames designed, in part, from reclaimed wood sourced from African nations, Bohten is definitely a Black-owned luxury brand on the rise.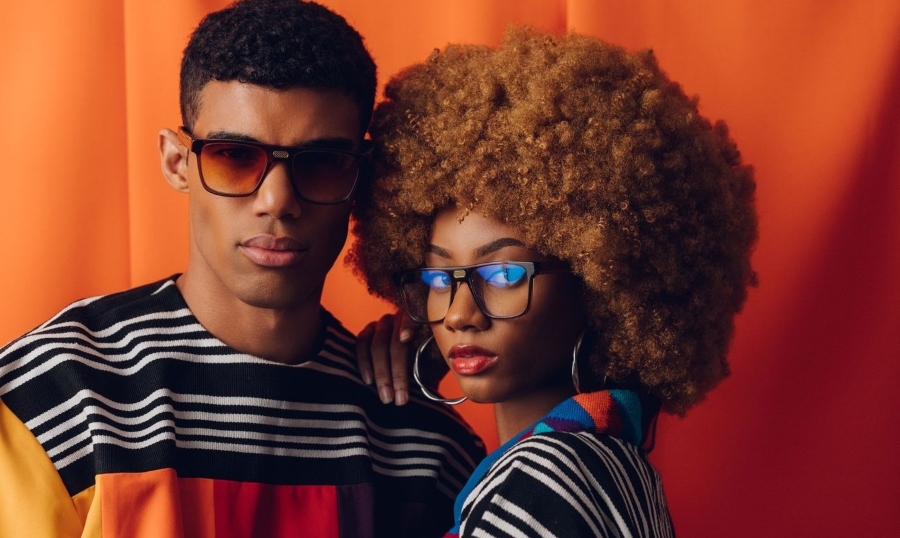 Bohten Eyewear banner
His-tory:
Nana Boateng Osei returned from a family trip to Ghana to study environmental science at Carleton University, where he also applied to take part in a student entrepreneurship program. His background in environmental science, his upbringing in New York, and his experiences in Ghana combined a love of fashion and nature to create Bohten. The Osei brothers founded Bohten in 2013. The brother's soon found themselves on the startup capital television show Dragon's Den, where their story of wanting to build local supply chains in Ghana and be local and global helped open up opportunities for them to sell directly to their customers versus having to knock on doors to grow the brand. The pivotal moment grew the brand, which has since expanded from a headquarters in Toronto to another in Ghana, as well as a warehouse in New York.
Influence and Inspiration:
My family is from a region in Ghana named Kwahu, which is a landscape that is beautiful and so serene. I like to go there and feel one with nature. I find I can think more clearly. I take inspiration from Michael Jordan, in terms of his striving for excellence. It's not even just the shoes, so much as his life philosophy. In some ways, Kanye West has also taken his brand to another level. I've met a lot of great Black entrepreneurs that I feel have paved the way for me. Ozwald Boateng is definitely an inspiration. He started in a different era and has been consistent from era to era.
Sustainability:
Sustainability is very important to us as a brand, but what we've realized is even more important is figuring out how you define sustainability versus just checking off boxes. A lot of the projects we've taken on have been about more than having a sustainable product, but also having a sustainable culture in terms of the things we support. Case in point, we have partnerships with local NGOs that empower students and young women through initiatives around planting trees and food security. We invested in seeds for them to also grow different food crops. That's about having a sustainable impact within the community. Product sustainability is also important to us because it's really what makes our product different. We're constantly striving to ensure we always use natural materials in the things we make, whether it's wood, plant-based acetates or whatever. We want to be leaders and not followers when it comes to sustainability.