When I finally get some face time with him, he has just come off a four hour adventure in Toronto involving dozens of students from The Michener Institute of Education. Aptly named UnlockTheCity, it's a half day game where teams navigate the city collecting points to win prizes, and is just another link in the chain of what his company Urban Expeditions offers.
"I will be consuming beer after the event. If you want the clear answers meet me early. If you want passionate answers, take your time. If you want to hear some authentic exciting shit, come late. Please meet me at BQM between 3:30 and 5pm."
As instructed, I meet Peter at BQM at a time halfway between "passionate answers" and "exciting shit" just to be sure I was getting the best of both worlds. BQM Burger, which is short for Beer & Quality Meats, is where I found him cradling a pint glass among dozens of gamers. The restaurant, located on the hip indie spirited "Ossington Strip", is one of three such locations in the city. Was meeting on one of the coolest streets in the city, in a small but scrappy independent franchise purely coincidental? Maybe, but it's not difficult to see a possible desire on his part to actually highlight his expertise, even in just arranging a meeting place. After ordering a drink for myself, we got to talking about how he built his business.
How would you describe the service provided by Urban Expeditions?
"Urban Expeditions is a travel related enterprise engaged in designing private city tours and experiential games that help business, leisure and local travelers build stronger cultural connections to the city."
What motivated you to start Urban Expeditions?
"Lifestyle. Primarily, I wanted an exciting career that forced me to do the things that my personality typically avoids. For example, I'm not a natural networker or salesperson; I usually keep to myself. A close secondary motivation is my desire to change how people perceive and access the world around them."
What were you doing as a profession prior to Urban Expeditions, and how have those skills you acquired in that profession been applied (if at all) to your current business?
"I came out of university with a bachelors in science before training as a paramedic. I spent a few years working for Outward Bound, and the Canadian and US Red Cross Societies before starting my first business in the Caribbean; the "Barbados Outdoor Education Centre." These endeavors and experiences taught me that businesses, like people, are imperfect. Yet, a business has the ability to create its own personality or brand largely based on the cultural perceptions of their respective leadership. I'm not sure that I acquired any key skills that I didn't previously possess but I certainly had the opportunity to practice a ton of stuff. After Barbados, I started Urban Expeditions as an exercise to improve upon all the issues I identified in my previous work experience. Concurrently, I worked for UofT (University of Toronto) and Ryerson University as a program instructor.'
How did growing up in Toronto influence the way you help clients navigate the city today?
"Good question. In short, and compared to other nearby cities like Chicago, New York, Ottawa, Kingston or Montreal that may have been established perhaps 150 years earlier, I think that Toronto is a very young urban centre with incredible physical and cultural diversity. My parents are awesome and hard working immigrant folks who always wanted their kids to have opportunity. Music. Outdoors. Nature. Something amazing grows out of the experiences your folks provide. You see new people and places and, before you know it, the unintended circumstance becomes the natural creation of experiential adventurous spirit and
confidence. I want every customer who uses the Urban Expeditions experience to feel a sense of confidence and connection to the cities they explore."
What is it like to run a travel/tour related business in Toronto?
"Probably not as challenging as running a resto but we're both in the business of serving people. People can be astonishingly unique. Also, there is the test of balancing the intrinsic and extrinsic value of brand experience. Business is fascinating. There really is no way to explain it. However, the great people you meet along the way - that's key. Finding mentors, learning from successes and failures, while absorbing the high frequency energy of other entrepreneurs around you."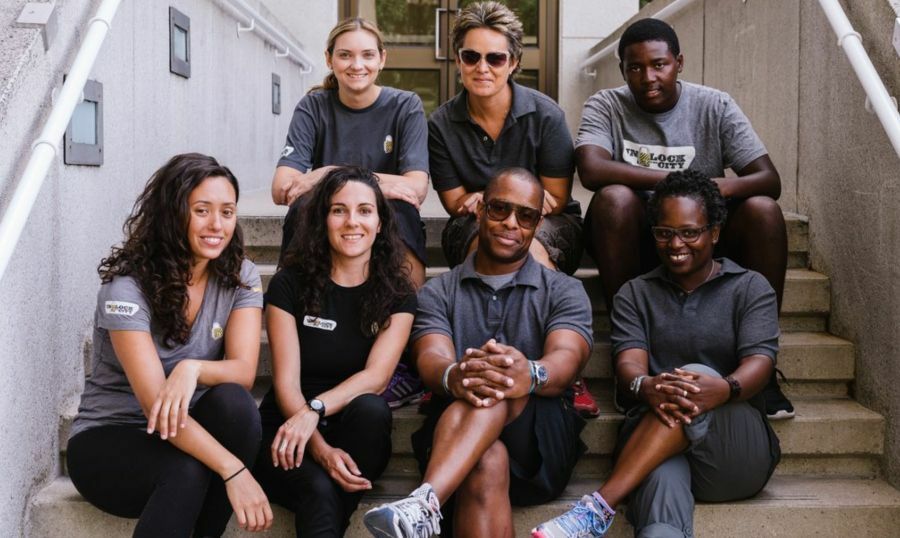 What makes Toronto a special place to live in and visit in your opinion?
"Accessibility. Toronto is still developing its personality. New vertical communities popping up all over the place. The rate of urban growth and the speed at which real estate is developed creates hidden enclaves and new ecosystems. It's exciting to try and keep up with the many festivals, pizza and coffee houses springing up ...and then vanishing."
Is there a place you almost always take your clients to and why?
Each city tour and game is created using an experience with architecture that exposes clients to a general view of the city. The aim isn't to provide any type of deep dive unless the client specifically requests one. So the answer is yes and no. I've learned that 4 hours approaches the threshold of the average attention span. Though we've never had an issue keeping anyone captivated, we want to show you as much as possible within a comfortable timeline."
Why did you branch out your service from Toronto to include Montreal and NYC?
"As an entrepreneur, I'm basing that on the size of the market of major cities with universities, colleges, and an influx of hotels, that also attract a huge traveller base. I want to actually demystify these cities based on the potential subtle cultural differences that could go unnoticed without someone (such as myself) to point them out. There was an opportunity there."
Your Instagram references a lot of architecture, either known, obscure or forgotten, how does the architectural design of a city factor into how you personally experience it?
"Architecture tells a narrative. It represents moments in time when we took our time to create something beautiful. Build something that was meant to last forever. Some of the earlier forms of notable architecture often represented places of worship. Meaning that if you follow the architecture, it's possible to also follow cultural immigration and urban settlement patterns."
How important would you say it is to really intimately know your city, and why?
"Huge. Why wouldn't you. I would ask, (wtf) aren't you? Too many folks are walking around with their heads down staring at their mobile devices. Ummm hello. It's important to keep your head up. You see more. Would you walk around with a bag on your head?"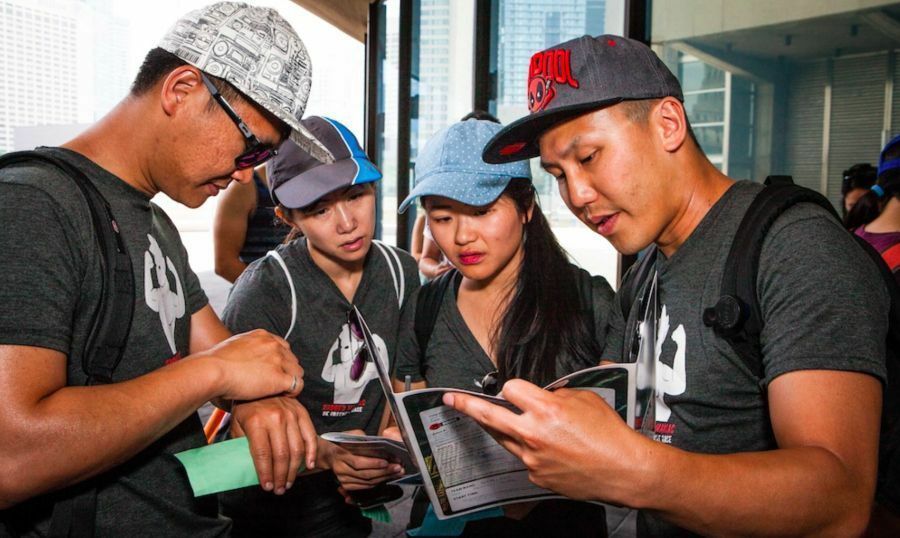 Explain the game element (UnlockTheCity) of Urban Expeditions. Why did you start this?
"When Urban Expeditions began, the perception of travel or vacation was to go somewhere else to visit. The market couldn't initially understand the intrinsic value of staycation local tourism until I think around the time of SARS, 9/11 and the 2008 economic troubles. Staycations became a thing because no one wanted to get stripped by high airline prices and be stripped down again by airport security. At the time, the Amazing Race was becoming the rage on TV, and I recognized a more accessible local game could capture this interest.
Making a game of the concept was how I was able to promote the initial core brand. Now that people are back to travelling, we have the advantage of offering private curated tours to visitors, as well as natives; and we can offer the game element to institutions and businesses.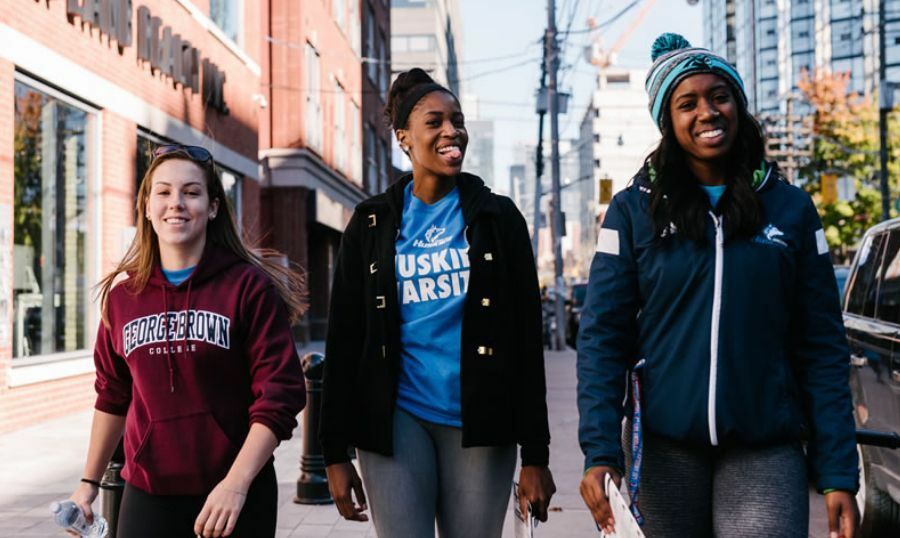 I guess in a way you've gamed the system. How does being a father influence how you behave as an entrepreneur and vice versa?
"I have lowered my tolerance for bullshit but I also stay open-minded and adaptive. For me, being an entrepreneur and being a father is the same thing. I created something that needs to be loved, trained, disciplined and groomed. Also, businesses talk back and give you attitude just as much as children. It's important to see the end goal."
How do you personally spend a typical day off? What does it look like, where do you go, and who do you spend time with?
"There usually is no such thing. I've chosen a lifestyle. Every day above ground is a blessing. Carpe Diem. However, I may schedule a weekend (or week) where I spend time with my son having a boys weekend. I like cottage life. Fishing etc. Aside from that, I spend a lot of my off time doing laundry and other domestic stuff. Honestly, I spend so much time on the road that staying at home becomes a novelty.
What are your top recommendations on the best places to...
Stay?
"If money were no object and I wanted to dive into Toronto, I would stay at Hotel Le Germain on Bremner or the Four seasons in Yorkville."
Eat?

"There is a time and place for everything, but I generally like to snack and go. The sandwiches at Stock-in-Trade on the Danny (the Danforth) are all you need for lunch. Good meat."
"The Comrade in (Riverside) is a great place for a snack and a drink. Excellent atmosphere. Amazing crostinis."
"Kost Restaurant on the 44th floor of Bisha is great."
Shop?


"I stick to areas that promote local shops. Dundas, Ossington, Kensington Market and Queen west. Diversity."
Dundas : "OVO because ...Drake."
Ossington : "Peace Collective. Local clothing boutique where every purchase you make goes to a social initiative. Look good and feel good about it."
Kensington : "Blue Banana market for creative knick knacks, soaps, candles and crafts...beats going to a Walmart."
Queen West : "Spectacle for everything eyewear. Cool, well designed glasses."
Drink?
"The Broadview Hotel." Excellent bartenders. Spectacular view from the rooftop patio."
Finally, what are you packing on a trip to Toronto?
"Comfy walking shoes, blue jeans, baseball hat, and a plaid blazer; otherwise known as a Canadian tuxedo or Scarborough dinner jacket.
Byron Armstrong is a freelance writer and lifelong Torontonian, raised in Jane-Finch and living downtown.