Trent is the founder of Exclucity, a sneaker empire with three locations, and the budding media mogul behind Trent Out Loud. To date he's raked in over $60M in shoe sales and employed close to 800 people.
That's a long way from hustling long tees and do-rags out of the trunk of his car in Montreal.
Selfmade in the truest sense of the word, Trent Out Loud has become synonymous with success. Trent is what you get when you take a little old school hustle, add it to dogged determination, and blend it with the perfect balance of creativity and practicality.
ByBlacks: How did you get your start in the retail business?
I didn't really get a start per se. At the time, I was volunteering at the YMCA. A kid that was playing basketball at the Y asked me to lend him some money to buy long tees. Long tees were the thing the kids were into 15 or 20 years ago. He was an entrepreneur trying to start his own business. He told me that he would drive down to Plattsburgh, which is the equivalent of Buffalo to Toronto for Montrealers, and buy long tee's. He sold them to his high school friends. He bugged me so much about it that I eventually lent him a thousand dollars and told him to give me my money back within 30 days. He came back to me with 2000 dollars the next week. So I knew there was something there. Canada wasn't as aligned with the U.S. as it is now, and Canadian kids really wanted this urban apparel that you couldn't get here at that time. So I thought, instead of going to Plattsburg we would just go straight to NYC, specifically Canal Street, the heart of where this apparel was being made. We would purchase long tees for $2.50 and sell them in Montreal for $15. We'd buy do-rags for $0.36 and sell them for five bucks each. We'd sell a long tee and a do-rag for $20...I wish I had those margins today. I started selling out the trunk of my car to high school kids in the West Island, which is a suburb of Montreal. We had sales reps in every high school. We'd give them free tee's and do-rag's to bring their friends out. At some point it started to become a problem because school faculty thought I was selling drugs to the kids. We eventually got a very small space in the basement of a tattoo parlor where the owner charged me $300 a month. In those days, I used MSN Messenger to tell our clients that we weren't driving around anymore, and had a new spot initially named Hip Hop Exclusive. That's actually how Exclucity was born.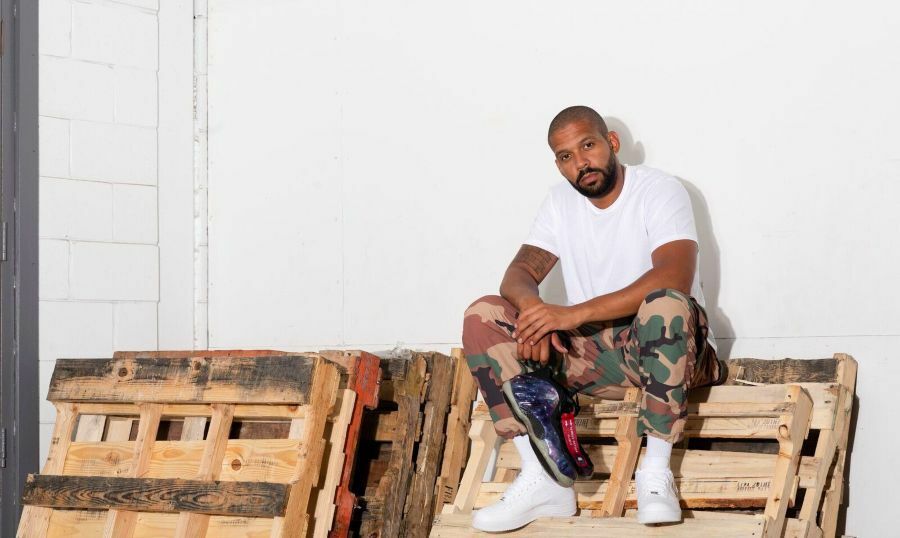 Photo credit: Naskademini.com
ByBlacks: Looking back on those humble days selling t-shirts out of the trunk of your car, and working your way up from a basement to several storefront locations, what are some of the things you've learned along the way that any budding entrepreneur could apply to their business?
I feel like being an entrepreneur requires you to have some sort of creativity behind your entrepreneurship. And I've always tried not to let the numbers get too much in the way. But when you're looking at scaling, you can't let your creative side get the best of you. That's when you have to be really dependent on your numbers. A true entrepreneur is always passionate about a great idea and can sell it. Which is great in the beginning, but when you're looking to scale your business, the numbers have to match your passion. Ultimately, your hard work is not going to mean anything if the numbers are not there.
ByBlacks: In an interview with Footwear News in 2011, you said you based your buys on music video fashion trends and consumer requests, because if rappers weren't wearing it, it wasn't going to sell... has that changed at all in the age of social media influencers who are a different kind of celebrity?
Yes and no. I have a little bit of a bone to pick with the influencers. I don't really see influencers as influencing anything. They're more adept at letting their audience know what's available and where and when to get it. Maybe 3 or 4 years ago you needed that, but if you look at social media now, not so much. So I believe we'll see the influencers lose their influence altogether in the near future; whereas you still need rappers and artists like Travis Scott or Virgil. 20 years ago, it was athletes and entertainers. I think that it's exactly the same as in 2011. I don't even remember doing that interview, but yes
ByBlacks: Influencer is kind of an overused term. I think it's up there with curator.
What I would like to see is an influencer actually influence something. When you can shift culture, when you can get someone doing "a" to change and start doing "b", that's true influence. These people with a few thousand followers who are saying they like a shoe or whatever are not changing anything. They're just highlighting or reaffirming it.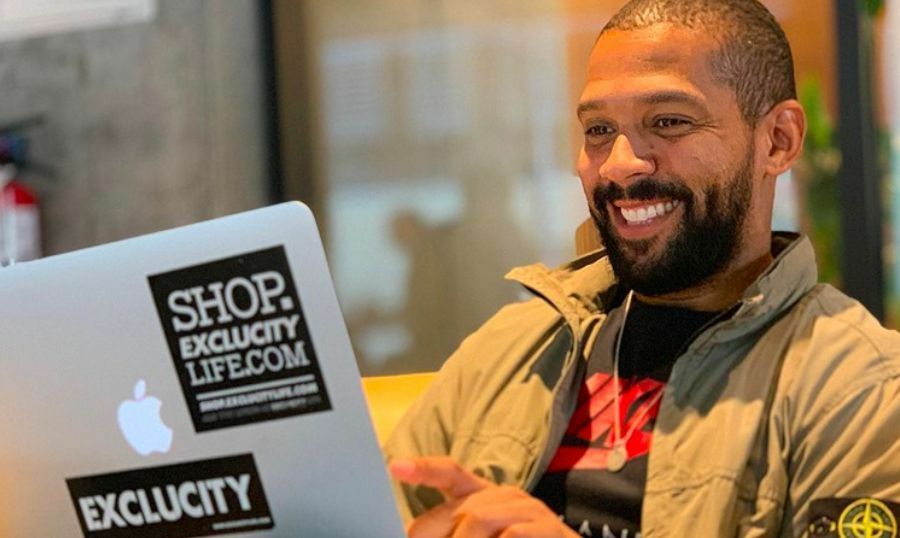 ByBlacks: At a sneaker convention panel this year you admitted that, prior to launching your business, you had no retail experience, and no business degrees, yet you've managed to become a successful entrepreneur. As an employer, what do you think is more important? Drive, education, or experience?
To me, experience above all. Though I don't have a business degree, I am self educated. I've read over a hundred business books and I've studied great leaders. I don't want to give your readers the impression that you can get by without having some sort of education. I just chose to educate myself, rather than having Concordia educate me. That said, experience is key. I've learned so much just being out in the field making mistakes. It's the best way to learn.
ByBlacks: Do you think that society views a certain kind of education as being more legitimate than another?
One hundred percent; but I think that for the new generation coming up, you'll find that that is not going to be as important. I think there will always be some sort of weight or importance on traditional education, but I've personally hired people with masters degrees and fired them not long after. Common sense is more important to me than what you've studied in university. My sister has a masters degree and I have a tremendous amount of respect for her, but her common sense to me is more important than what she's learned studying in university. So I think the hierarchy of a degree or formal education is really declining. I do think it's important. One of the things that I want in a partner is for her to have a degree so that there's somebody in the household that has a degree. I would want to push my kids to have that. However, to me, it's not who you are. It's just another thing in your arsenal.
ByBlacks: As a Black Canadian entrepreneur without that education or experience, have you been in situations where those 3 strikes have worked against you when dealing with other businesses, and do you experience any challenges today?
I've been lucky because my numbers have always done my talking for me. Business-wise, that's how I have to be judged. I didn't have to gain access through any gatekeepers. I made my own money. I've opened up my own stores. Even when brands initially said no, once they heard about Exclucity, and knew that kids spent their money with us, it was undeniable. I came to them with something. I already had the demographic. Maybe if I'd approached them with a great idea as opposed to a fully formed business, I would have been met with a lot of resistance.
I was one of the first businesses on social media. I drove business to my first store with MSN Messenger. Then I went to MySpace and Facebook. I was one of the first businesses to have a Facebook page. Facebook actually emailed me to say that I couldn't have a business page because the platform was only for people then. So I had to transfer the company over to a Facebook "page"... I wish I'd kept that email. Then I was one of the first entrepreneurs on Instagram. So you have a young, black man coming to you with a huge social media following and an urban apparel store that's already making money, in an industry heavily influenced by urban culture. So it's not like I was asking for a handout. I had already established my value.
ByBlacks: How would you describe your YouTube and IGTV channel "Trent Out Loud" and what inspired you to start it?
Oh, man. I have always seen myself as more of an entertainer than a businessman. I've done modeling and acting. Those things were fun but didn't make me any money. So I focused more on entrepreneurship and built up Exclucity as a foundation for myself. Now that I'm a national brand, and I've done what I needed to do to build the foundation, I can kind of get back to my origins. I want to entertain people and make them think. I want to help them live out their dreams. "Trent Out Loud" is a forum I created using the YouTube platform to leverage my knowledge of entrepreneurship, in order to give back while providing entertainment. Instead of like, a Tony Robbins, who stands up there on a stage in a suit talking about entrepreneurship, I can do the same kind of thing, but in a fun, cool way that relates to my audience.
Cover photo by: Naskademini.com
Byron Armstrong writes political opinion and in-depth profiles of creatives and professionals within the spheres of art, design and travel. Follow him on Twitter: @byronarmstrong6
Know a Black Canadian story we should cover? Email us at info at byblacks.com