Historically, medical schools have paid little attention to melanated skin in their curriculum, and Canada has few statistics on the accuracy of clinical assessment based on patients' skin tones.
It's an issue that Canadian dermatologists, for years, have been challenged with—how to train dermatologists to recognize the varied skin conditions among BIPOC patients.
But now, a new program from the Canadian Dermatology Association (CDA) hopes to change all that.
The CDA's Skin Diversity Learning Series
Launched last fall, the CDA's new initiative, The Skin Diversity Learning Series: Expanding Perspectives in Dermatology, is broadening the education and awareness of diverse skin types.
Made possible through sponsorship from Johnson & Johnson Consumer Health in Canada to the CDA's Corporate Supporter Program, the learning series is the CDA's first program designed to expand and update dermatologists' knowledge of diverse skin types, helping ensure all patients receive representative and optimal care.
The program includes the following six accredited learning modules:
Understanding all aspects of skin colour
Common skin and nail conditions
Textured hair and hair loss in people of colour
Skin cancer and sunscreen in dark skin tones
Paediatric dermatology and issues specific to dark skin tones
Aesthetic dermatology in dark skin tones
So, why now?
A rapidly expanding multicultural demographic and interest from Canadian dermatologists prompted the launch of this innovative series.
"For too long, the vast majority of dermatology research, education, and clinical practice has been based on our understanding of white skin," says Dr. Marissa Joseph, one of only six Black dermatologists in Canada. Dr. Joseph is a board-certified dermatologist and paediatrician who specializes in general adult, paediatric, and surgical dermatology, and is a full-time faculty member at the University of Toronto.
"Skin of colour is not the same in many ways," she adds. "The biochemistry, biology and how diseases affect the skin are different. So, it is especially important for dermatologists to be up to date on the recognition, treatment, research, and education of skin disease in skin of colour."
According to a 2019 study by Statistics Canada, Canada's multicultural population (immigrant + second generation) of 16.8 million is forecasted to grow exponentially, doubling by 2056.[1]
As Canada's multicultural population grows, dermatologists want to learn more about the impact of skin diversity on patient care, as well as other issues related to diversity such as racism and cultural competence. And the sentiment is also felt among Canada's diverse communities.
A Leger survey in Canada conducted on behalf of the CDA and Johnson & Johnson Inc., manufacturer of Aveeno® and Neutrogena®, found that 72% of Canadians approve of the idea of having a special learning series for medical professionals. When broken down by community, 92% of Black Canadians, 80% of Southeast Asians, 70% of South Asians, and 66% of Chinese Canadians feel the need for dermatologists to be educated so they can also address the needs and concerns of skin of colour.
Bridging the education and awareness gap
"The gap in education leads to misdiagnosis," says Dr. Joseph. "It also leads to delayed diagnosis and under-calling of disease severity. Ultimately, a patient may have their condition long before it is addressed and may also have more scarring and complications as a result, such as discoloration."
Interestingly, the Leger survey also found gaps in awareness and misconceptions among Canada's diverse communities about the importance of regular sunscreen use.
The survey found that sunscreen use continues to lag, with only one-third of respondents reporting regular use. While 21% of respondents report the regular use of sunscreen in the summer months, only 11% use it year-round. Further education and awareness around sun safety are required given the risk for skin damage, including skin cancer, among all Canadians, irrespective of their skin type.
Although people with dark skin have a lower likelihood of developing skin cancer, including melanoma, the disease still poses an unsettling threat. People with darker skin types face survival rates of 70 percent, versus 94 percent in people with Caucasian skin types.[2] Ultimately, practicing sun safety is key and the CDA recommends using sunscreen as one way to protect your skin and keep melanoma from forming.
While this program is just one step toward making Canadian dermatology more inclusive—it is an important one. It is designed to help dermatologists provide patients of colour with optimal and representative care to ensure that people's skin conditions are appropriately diagnosed and treated.
How to get the best care from your dermatologist
Dr. Joseph, who values research and education to inform her practice, and whose research includes dermatitis, and inflammatory skin disorders, says:
"Patients want to feel heard. If you don't feel heard keep asking. I think it is important for Black patients to be clear about their symptoms and ask questions. Dermatologists are the skin experts, across all skin types, and Black Canadians should expect to have expert care. Good general nutrition, skincare including use of gentle products, moisturization, and sun protection to reduce uneven pigmentation is a great place to start."
Canadians can learn more about the program and the CDA's diversity and inclusion commitments by visiting the CDA at dermatology.ca or CDA Statement on Diversity & Inclusion - Canadian Dermatology Association.
Top skin concerns for Canada's Black population
When it comes to the most common skin concerns among Canada's Black population, Leger's research revealed the following:
Uneven skin tone 35%
Acne 31%
Sensitive skin 27%
"Discoloration is seen more commonly in Black skin and has a significant impact on a patient's quality of life," says Dr. Joseph. "Acne and sensitive skin are common concerns across all skin types, and it is no different for Black skin. The complications of these, namely uneven skin tone, makes it especially important to address in Black skin."
Products you can try to address these common skin concerns include:
For Uneven Skin Tone
NEUTROGENA® Rapid Tone Repair 20% Vitamin C Serum Capsules fight external skin-aging factors while brightening and evening skin tone. Formulated with 20% pure vitamin C, the serum can give you visibly smoother, bright skin in just one week and improved radiance in four weeks!
For Acne
NEUTROGENA® Stubborn Marks PM Treatment with Retinol SA helps improve the look of post-acne marks by supporting the skin's natural exfoliation process while you sleep. This nightly treatment is non-comedogenic, paraben-free, oil-free, phthalate-free, dye-free, and fragrance-free.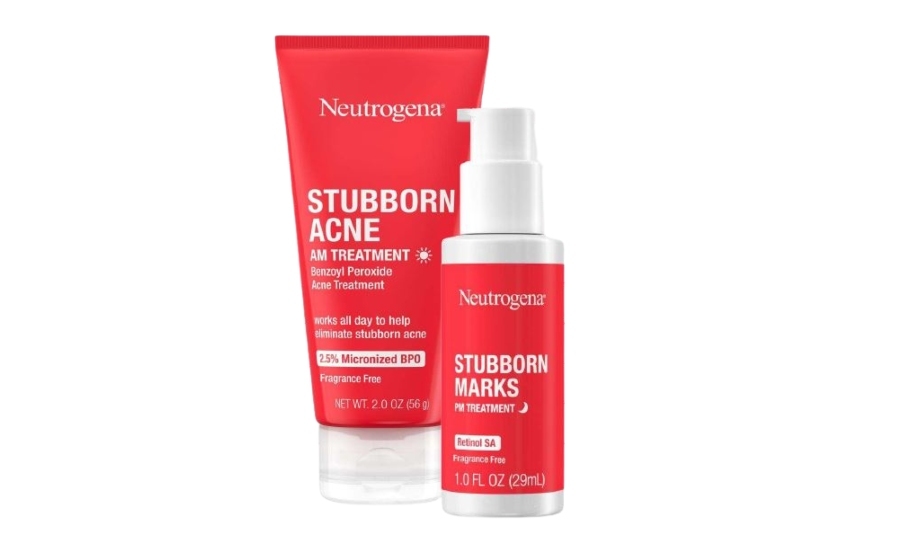 For Sensitive Skin
AVEENO® CALM + RESTORE Oat Gel Moisturizer instantly soothes and hydrates sensitive skin. This lightweight gel is formulated with prebiotic oat and feverfew ingredients known to moisturize and help calm the skin. The moisturizer's hypoallergenic, non-comedogenic formula is free of fragrances, parabens, alcohol, dyes, and phthalates.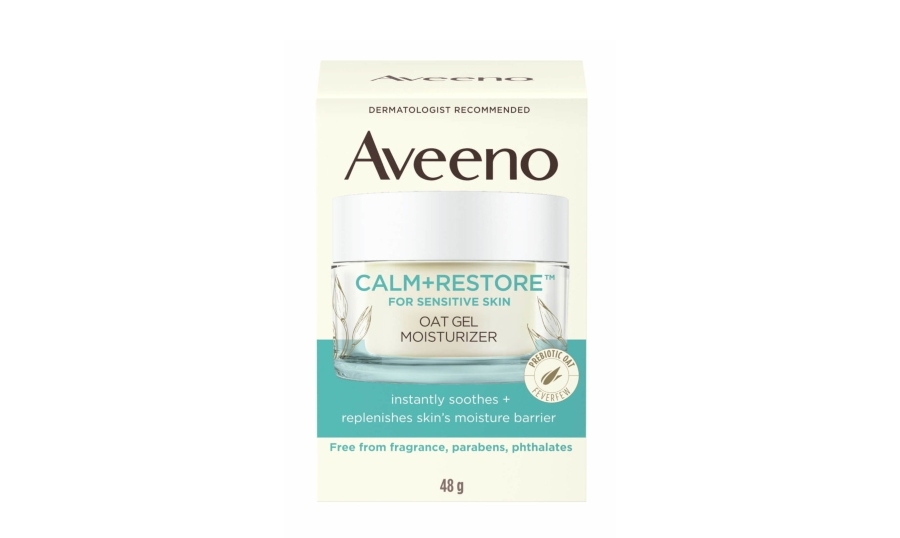 [1] Statistics Canada, 2019 | Nielsen Canada/Johnson & Johnson projection data on file.
[2] Bradford P (2009) Acryl Lentiginous melanoma Incidence and Survival Patterns in the United States, ARCH DERMATOL, 145.