Saturday, 23 January 2021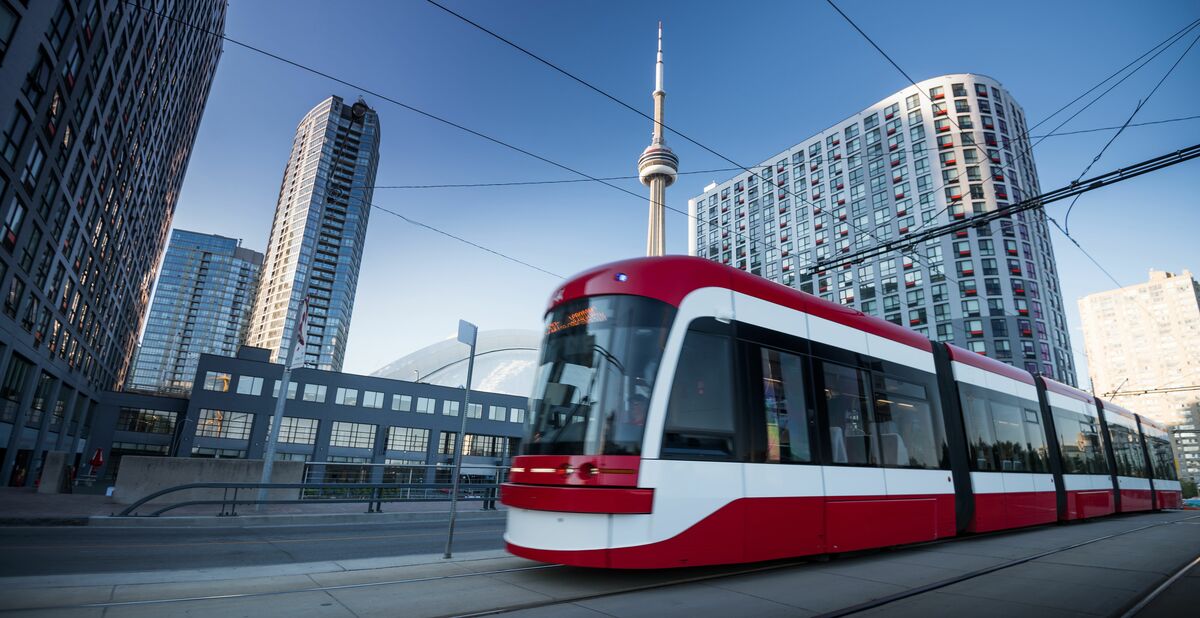 Design Draftsperson, Track
Requisition ID: 2704 
Number of Vacancies: 2
Department: Subway Infrastructure (20001107) - Track & Structure Engineering (30000441) 
Salary Information:  $66,666.60  -  $83,356.00
Pay Scale Group:  7SA
Employment Type:  Regular
Weekly Hours:  35, Off Days:  Saturday/Sunday   Shift:  Day
Posted On:  October 23, 2020
Last Day to Apply:  November 5, 2020
Reports to: Senior Engineer - Design & Development 
The Toronto Transit Commission (TTC) is North America's third largest transit system and has been recognized as one of the top places to work in the GTA. Guided by a forward-thinking strategic plan, the TTC's vision is to be a transit system that makes Toronto proud. The TTC's recruitment efforts are directly aligned to its mission of providing "a reliable, efficient, and integrated bus, streetcar and subway system that draws its high standards of customer care from our rich traditions of safety, service and courtesy."
General Accountability 
Prepares preliminary and final section specific drawings for various projects, using Computer Aided Drafting and Design Systems (CADD) and Bentley MicroStation software and associated computerized applications. Liaises and co-ordinates with various sections of the Engineering Department to check and ensure the coherence and consistency of information on preliminary and final drawings for the electrical, power, structural or architectural components of projects.
Key Job Functions 
Prepare and revise a variety of detailed engineering drawings including component, assembly, location plan, and layout drawings

Create MicoStation/Solidworks trackwork and structural drawings from track component drawings, sketches, file notes, survey data, verbal instructions etc.

Prepare complex designs for trackwork components, assemblies and layouts

Maintain working notes of calculations, sources, and revisions

Review and check drawings for accuracy and completeness ensuring all required design features are included

Revise existing CADD and ink drawings

Plot and scan CADD drawings for permanent record and reproduction purposes

Produce prints for construction and procurement of materials

Assist in the inspection of trackwork components and verification of site conditions

Research information, and conduct studies as directed to ensure drawings are practical and meet TTC and Industry Design Standards

Maintain drawing and component libraries and databases

Checking Public Utility Coordinating Committee (PUCC) submissions in a timely manner to ensure proper clearances and track support are maintained

Participation in the TTC customer service Ambassador Program

Demonstrates behaviours that support diversity, inclusion, and a respectful work and service environment that is free from discrimination and harassment. Helps to remove barriers and accommodate employees and customers (within their area of responsibility) in accordance with TTC's commitments and obligations under the Ontario Human Rights Code (OHRC) and Related Orders, the Accessibility for Ontarians with Disabilities Act (AODA), and TTC's policies.
Skills 
Apply analytical skills 

Use office technology, software and applications 

Communicate in a variety of mediums 

Plan and organize activities / projects to meet section and organizational goals 
Education and Experience 
Completion of a post-secondary college diploma or university degree in a related discipline (i.e., Civil or Mechanical Engineering) or a combination of education, training and experience deemed to be equivalent, combined with related work experience with extensive CADD usage

OACETT or P.Eng certification is an asset
Additional Requirements 
Strong drawing comprehension skills

Practical knowledge of drafting and design principles, concepts, and procedures applicable to trackwork engineering 

Sound knowledge of mathematical principles related to geometry and trigonometry

Proficiency in the use of Bentley MicroStation, Project Wise, Microsoft Access, Microsoft Office, Solidworks and related software applications

Proven analytical, problem solving, organizational and planning skills, as well as good verbal and written communication skills
To find out more about the TTC and to apply online, by November 5, 2020, please visit www.ttc.ca/jobs, click on "current employment opportunities" and enter Requisition ID 2704 in the search field.
We thank all applicants for their interest but advise that only those selected for an interview will be contacted.
The TTC is committed to fostering a positive workplace culture with a workforce that is representative of the communities it serves. Committed to the principles of diversity and inclusion, the TTC encourages applications from all qualified applicants. Accommodation is available for applicants, including those with disabilities, throughout the recruitment process. Please contact Human Resources - Employment Services at 416-393-4570.
The TTC's Employment Policy prohibits relatives of current TTC employees from being hired, assigned, transferred or promoted into positions, where there is a conflict of interest due to relationship. Should you be selected for an interview, you will be required to disclose the name, relationship, and position of any relative who is a current TTC employee.
---
You are receiving this email because you signed up for updates from ByBlacks.com.
Mailing Address: PO Box 70561 Kendalwood Plaza, Whitby, ON L1N 2K0
Privacy Policy | Terms Of Use | Unsubscribe