A few minutes into our zoom call he's perched on his office chair, in a hoodie, basketball shorts and sporting a corona beard. He's relaxed, poised and dropping some seriously deep thoughts.
We're here to talk about his new audiobook The Decision, available exclusively on Audible Canada. It's his first foray into the self-help genre and he says it won't be the last. The audiobook promises to put you through the paces of what the actor dubs the "Kevin Hart Mental Fitness Bootcamp", using examples from his own life.
"People are afraid to ask questions, but I am not. When I was in rooms with producers I would ask them, what does it mean to be a producer, what do you do? And when they explained, I was like that's it? Ok so I can be a producer, and I went out and did that - successfully. The thing is, people are looking for a push, but not everybody has it. There's a gap that I can fill there. I have this desire to see something through from beginning to end, I don't know any other way to work. And I see all these amazing men and women speaking on stages, selling out arenas as motivational speakers and I realize I can do the same thing. So you're going to be seeing me do a lot more of that in the future."
Kevin says his transparency mixed with humour is the book's differentiator, in the same vein as his last Netflix series "Don't Fk This Up". "I want to do more series like that with other people as the main subjects, I want that to be a franchise. Because I want to show how easy it is to fk it up, I want people to show that ain't shit perfect. The biggest thing we have to let go of, is this unrealistic expectation of perfection among us all. It doesn't exist. You have to be flawed to get better, you have to overcome something. What are you willing to overcome, for you? I could ask these questions all day, I could talk like this all day. The question is how many people are willing to hear it?" 
Judging from his memoir "I Can't Make This Up" which became an instant #1 New York Times Bestseller in 2017, we're guessing there's going to be a whole lot of people tuning in for a dose of Kevin's positivity.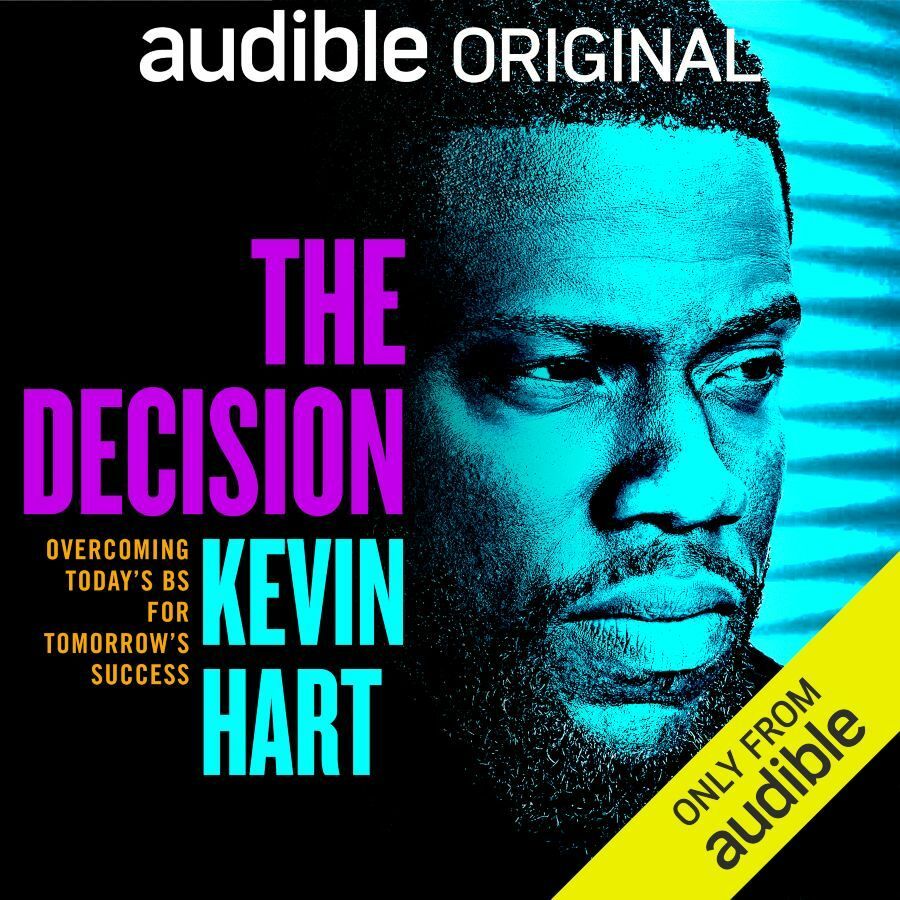 "We don't even realize how much louder we make the negative than the positive. There was a Black billionaire in Atlanta who paid off student loans for the entire graduating class at Morehouse. It was a conversation for about 30 minutes. But one reality star f**ks another reality star, that lasted 3 weeks, we gotta figure this out, man. It's us."
Kevin also spoke about what he felt was a negative mentality affecting the Black community when it comes to making space for each other. "If someone got on a nice pair of Jordan's right, and you ask them hey where you get them Jordan's, they'll probably be like nah you figure it out, I'm gonna be the only one with these. And I was guilty of this too in my career, when I would see other Black actors getting hired for roles that I wanted to be in. I kept saying why is it him, when are they going to pick me, as if there couldn't be room for both of us. But I realize that mentality has come out of so many years of being made to feel like there is only space for "one Black person" in any given room.
Kevin says he spent about 8 months working on this audiobook, and while he wasn't expecting it to drop 8 weeks into a global pandemic, he says it's right on time because his book is full of real-world advice. "This thing (the pandemic) is a crash course education into how the world works if you open your eyes and really understand it. You look at how the world stopped but then you have to look at all the things that didn't stop no matter what, and those are the places to invest in and park your money. I teach stuff like this to my kids too. My kids don't have a lot of money, I give them $20 each. And they got to pay taxes on that, and taxes is half. So now they got $10, and you better be saving $5, so all you really got to spend is another $5. It's lessons man, they got to learn. And I hope the world will be easier for them to understand because they're watching how the world works, as opposed to watching life pass them by. I know that everyone's circumstances are different, but the information you can obtain is limitless. And that's what I'm giving here, I'm not telling you how to live your life but giving you information about shit that would be useful. I hope that people's takeaway from The Decision is improvement ON us all, FROM us all."
Kevin has said many times that he wants to become a billionaire, but he says it's not because of the money. "I look at everything like it's a history book. This catastrophic moment we're going through right now will be told in 2050. It will be taught to kids, what COVID changed, who suffered, who succeeded. We are living in history, so I'm trying to become a history lesson. Why can't Kevin Hart be a chapter? I'm all about my story and how it ends. Hopefully, my kids take some of these lessons that I'm busting my ass to give, and apply it to a much bigger definition of what the name Hart means."
The Decision: Overcoming Today's BS for Tomorrow's Success is available on May 21, 2020 on Audible Canada.
Camille Dundas is the co-founder and editor in chief of Canada's leading Black Canadian online magazine, ByBlacks.com. She has won two national ethnic media press awards and a commendation from Prime Minister Justin Trudeau. Prior to that, Camille spent 10 years as a TV news reporter and producer, working on national shows for both CTV and CBC.