"I wrote the book because I couldn't trust that history would be kind to me. I wanted to ensure that it was documented in a format I was comfortable with. I wrote it to own my story and offer something to the people who share my experience. We need to be conscious of the fact that our stories are not captured in the consciousness of Canada."
I asked Caesar-Chavannes about the timing of the book's announcement, within days of Kamala Harris becoming the first Black and South Asian Vice President of the United States. "I started to write this book years ago. The timing was just coincidental." Celina's excitement to see a woman in that role is understandably reserved. While the recent strides made in Canadian politics by Black women such as Marci Ien, Annamie Paul and Leslyn Lewis cannot be understated, Celina understands both the expectations and challenges that come with breaking the proverbial glass ceiling.
"The glass is going to fall somewhere. If we're smashing it, we're the closest to it. We're the ones getting cut. The most common criticism I received for leaving politics was that I was giving up some kind of leadership ability or capability to enact change but it's not that black and white."
Celina's vocal presence on Twitter affirms her commitment to using her platform, and public profile to amplify the inequities facing Black communities across Canada. Twitter has provided a new vocal space with more freedom to be authentic than the parliamentary floor (at this point in history) ever could. Many would have pursued well-deserved anonymity; yet, Celina has leaned into her power. For those who know her, I imagine this decision to be an unsurprising one. A fact that her debut memoir only serves to confirm.
"I am going to do this because I don't fit in anyway. It's one of the reasons I am so honest about my mistakes. We don't fit into this classical role everyone assumes that we should play." Celina recalls that early in her political career, Caribbean community elders would call her mother, a Grenadian-born immigrant to "quiet" her. Any person raised in a Black household has some insight into what those reports and the ensuing conversations with her mother would have been like. Celina however, takes this in stride, understanding their perspective. "We need to understand the risks our parents took to come to Canada." The interpretation of those risks Celina sees as generational differences. It isn't that the generation before her didn't seek to disrupt; they took a different approach and "I can't do things the way they did. I have to be disruptive in a different way." This generational difference is aptly explored from childhood to adulthood through both her openness and care in telling her story.
Before becoming a public figure, Caesar-Chavannes owned and led Resolve Research Solutions, a clinical research firm. Her career as an entrepreneur clearly influenced her ability to handle the rigorous spotlight that comes with being a Black woman in Canadian politics. The transition from business owner to politician was a "painfully beautiful experience" unearthing a new layer of authenticity for the already outspoken community advocate.
Combining her experience in clinical research, public politics, and living while Black, Caesar-Chavannes has taken on a new role in the equity and inclusion sector at Queen's University. If you've been paying attention since the former MP for Whitby, Ontario became a household name, prepare to take notes on breaking barriers and challenging systemic racism. Organisations (both public and private) have made a trend out of hiring Black women to "fix" their diversity problem. This very often leads to one being the only Black person in the room. This pressure comes from both within and outside of the Black community.
"Equity and inclusion don't mean diversity. It doesn't mean increasing the amount of visibly racialized individuals in your organisation. It means transforming the culture in your organisation. For us to be disruptive, it comes at a very big consequence. So, we have to be realistic about the expectations we place on our people when they fill these positions."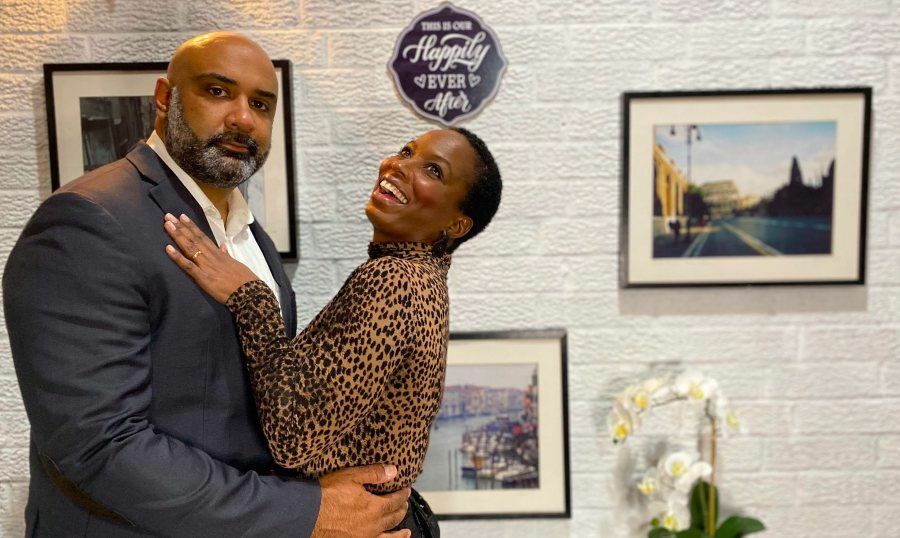 In her memoir, we learn about the cost of positive disruption alongside the role of support shouldering the weight of countering expectations. During her four years as an MP, openly critical of the system, the bullying and harassment didn't stop there. It included her children and husband. The emerging author and her husband lead an inclusive household leaning into the hard conversations and empowering their children's voices.
"My two girls in particular were hyper-protective and supportive. They would clap back especially when the trolls were coming for me. It was a family experience. We armed them with the tools to protect themselves. My being away from home led to a new kind of maturity and independence. They found their voice; they were protecting me."
Can You Hear Me Now? is the kind of truth-telling designed to disrupt the now and encourage the next generation to create their own disruptions. It is the proverbial success story and cautionary tale combined. By living openly, and sharing the scars from the shattered glass ceiling, Celina is protecting and preparing her community. Her leadership has never been louder.