His family is originally from Trelawny, moving to Kingston when he got a bit older, but I was raised by a country boy through and through. My mom was born and raised in Toronto - her dad being from Guyana and her mom from Malta. We really were one melting pot of cultures in my house, but Jamaican was definitely the dominant force. I was raised on corn beef and rice, ackee and salt fish, jerk chicken and rice, and fried chicken, oxtail and rice with peas on Sundays. The odd occasion, they made me eat okra, which is the nastiest thing of all time. I feel that food dictates the tone of our house, and my dad is very dominant in his studies, discipline, work ethic (cleaning the house every damn day) and religion; Pentecostal church every Sunday - then fried chicken, oxtail and rice with peas.
Being a mixed-raced kid had its perks. In our house it was Jamaica about 80% of the time, but Malta and Guyana made its way in every now and then. My Nanna would love to spoil me with gifts and show me off to her family back home in Malta. She took me there when I was one-year-old. I turned two there and celebrated my birthday with my great grandmother, who was turning 76. I was full from pastizzis, a Maltese pastry filled with ricotta cheese (the greatest thing in the world, perfectly countering okra.)
My Guyanese grandfather, we called him Poppy, loved to spoil me too with cook up rice and pepper pot every Christmas. My great grandmother Joyce would quickly get fed up with my rowdiness when we'd visit and send me downstairs to play videogames all night. Both of my great grandmothers passed away last year and carried so much culture and love in them; they had a huge influence on my becoming an actor.
Each elder in my family came from somewhere else, in hopes that Canada would bring better opportunities for their families, while still maintaining a connection to their roots. They not only kept their roots, but strengthened them through fun, family traditions and storytelling.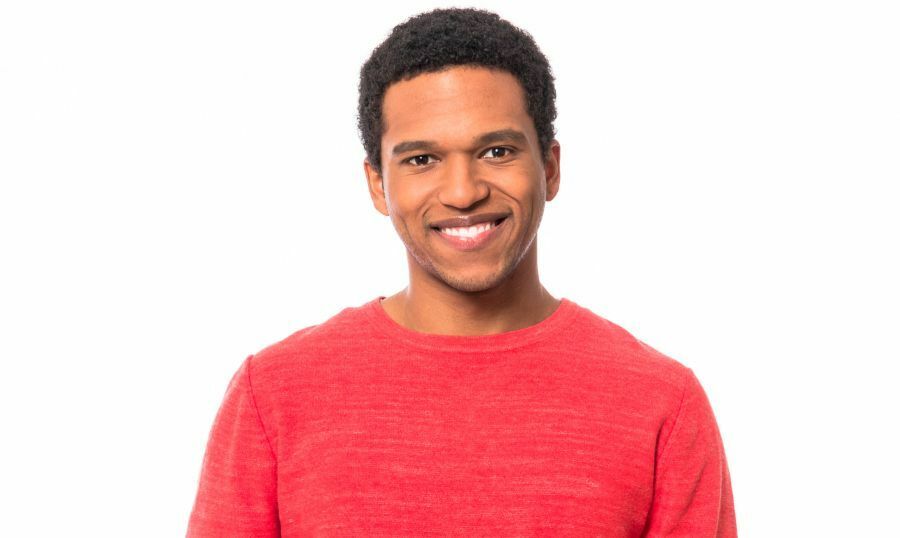 My family roots are dipped in loud and boisterous expression, as well as being rooted in ancient architecture… and food… lots and lots of food. This and the permission to watch Will Smith and Eddie Murphy on TV fueled my passion to tell stories just like them and capture a type of comedy that will be emulated and referenced for years and years.
Cue Second Jen.
Second Jen is a brilliant comedy that brings all of those familial idiosyncrasies that I love onto the screen for millions of people to see. It is so exciting to watch young people my age navigate their own love of "home food", storytelling, being spoiled, and cultural traditions on screen. Second Jen encapsulates what it means to be a second-generation Canadian with the push and pull of your family influencing your decisions, which can do more harm than good in certain situations. In season 1, Jen's mom wanting her to move back in with the family reminds me of the fact that I AM STILL AT HOME, and don't plan on leaving any time soon.
Unlike in Second Jen, my family gave me the freedom and assistance I needed to soar and do what I love. They are extremely supportive and love what I do; and I love that every time I get on stage or on screen, I am telling their stories - directly or indirectly.
Second Jen speaks to family ties, independence, and identity. My family helped shape who I am; their experiences back home help influence the decisions they make today. Growing up and having the privilege of learning from people who are still learning themselves is an invaluable experience. I am so proud of my mixed heritage, and I'm grateful for all the sources I'm able to draw from when I get up to work.
In the newest season of Second Jen, I get to play Marcus, a former model and Jen's possible love interest. It's the most fun I've had playing a role thus far. The scenes between Jen, Mo, and I are genuinely hilarious. I am so excited for the world to see the show every Saturday at 8:30 p.m. on OMNI Television.
Lovell Adams-Gray is an actor, writer, producer born and raised in Toronto, Ontario. Lovell attended and graduated from the Humber College Acting for Film and Television program, and continued his training at CFC actor's conservatory. He has had the fortune of working with acclaimed Canadian director; Clement Virgo, award winning producer/director Frank Van Keeken, and is known for his work on Lost & Found Music Studios, the short film; Damon, and as Peter Broome in the horror Anthology series; Slasher: Guilty Party. Lovell's debut project came as a hosting role on Frank Van Keeken's popular Family channel show, The Next Step Aftershow.