My very first desire as the incoming artistic director was to transform our suite at Artscape Wychwood Barns into a working studio theatre. Before my time, it was an unusable office and unusable rehearsal space. Either actors were bothered by the gentle puttering of administration staff (imagine a line run while someone was photocopying things) or the administration staff were bothered by the not-so-gentle soundtrack of dancers stomping feet. I switched to a virtual office to expand the playing area and gave it a dressing room and backstage. Once the lights were rigged and the paint fumes were clear, we were ready to roll.
Only half an hour after posting on social media that the studio was renovated and ready for rentals, we had our first three bookings — and all of them urgent. With all of these last-minute rentals, what does that say about the state of theatre today?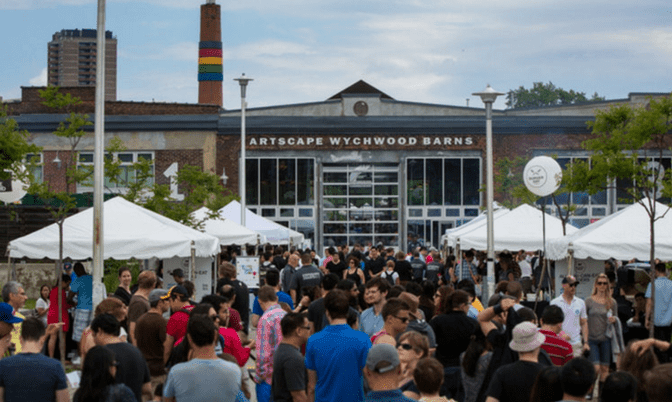 To Beatriz Pizano, artistic director of Aluna Theatre, it is evidence of competitive arts funding. When she and Aluna's artistic producer Trevor Schwellnus returned to Beatriz's home country of Colombia, they realized all the advantages that their mentoring company La Corporación Colombiana de Teatro had with owning a space. In what was once a very dangerous area of Bogota's La Candelaria, artists stuck a flag over a building and called it home.
"Over there, very few people get grants," explains Beatriz. "But once these artists had a space, they could work together every day. They could work in the mornings, then have paying jobs in the afternoon." La Corporación's artistic director Patricia Ariza encouraged Aluna to do the same. Beatriz agreed.
Aluna set up shop in an artist space with high ceilings and low rent located in Toronto's Junction area. The timing could not have been more perfect — the company was about to begin rehearsals for their award-winning production of Nohayquiensepa, which used projection, live video, movement and text.
"Oh my god, the freedom! We worked with a lot of technical elements and we finally didn't have to take down our stuff at the end of each day," remembers Beatriz. Aluna has since grown the studio to two working spaces and an office down the hall. They use the space for their own work and rent out to small companies at an affordable fee to generate income. "Having a space where you can take risks is so important. We have the luxury to sit here and think for a long time. Doing the standard three-week rehearsal does not benefit the theatre process. We don't like this model. We only work three hours, then we do administrative business. You can only do that with your own space."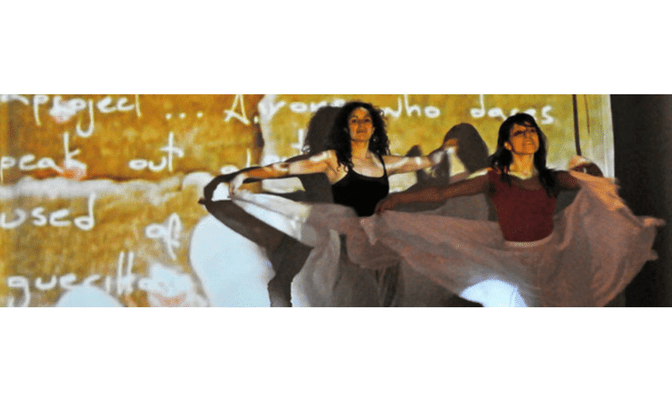 Marjorie Chan, artistic director of Cahoots Theatre Company adds that the popularity of renting spaces such as Aluna or b current comes from a longing to build community. Cahoots' storefront space sits near Queen Street East and Parliament Street, a neighbourhood where the attack of gentrification on low-income folks is a justified and current threat.
"People share ownership in [our space]. They feel like it's theirs," says Marjorie. "This sense of ownership shows in the way they keep it clean for the next renter and advocate for it to be used by others."
Initially, Cahoots had set up shop further west on Queen with the hopes of it being a place for intimate events. But now, the building they are renting is not zoned for ticketed full-run performances. Instead, the studio can be used for fundraisers and one-night donations-only events. That doesn't seem to stop the action within it, though.
"When renovations happened in 2013, our focus was on getting rentals," remembers Marjorie. "I think there's a challenge in theatre when we are moving away from edifices, away from spaces and brick and mortar theatres as things happen in the street or a promenade in the park, or even if they happen completely online. But having a space benefits marginalized communities by creating a physical place for them...Now it's become a hub — a place where people can come to."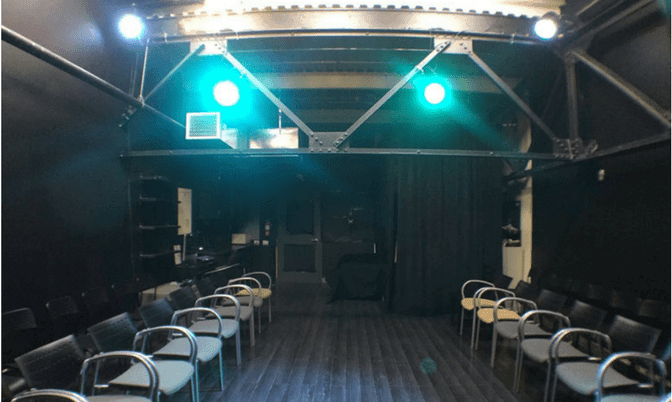 Cahoots, which works toward allyship with artists with various disabilities, recently had a person from the surrounding community do exactly that. A person who uses a wheelchair entered the premises thanks to the accessible doors and approached the staff saying, "I'm studying to be an actor." Now Cahoots is supporting this artist and his collective in their development of their work.
"Without accessible doors, if we weren't in a physical location...maybe we wouldn't have met him, and we wouldn't be on this exciting development course with them."
For b current, I know it's not only about creating community or giving us freedom in our theatrical process, but it's a way of establishing ourselves. By giving back to our colleagues through an affordable rate (Aluna, Cahoots and b current all rent from only $14-20/hour) and laying a physical foundation to the work we generate, it's like we're saying, "We've been here for 26 years. Now watch us build the next 26."
This article originally appeared on cbc.ca/arts