Pride Month celebrations have taken on added significance this year after months of growing public anti-2SLGBTQI+ sentiment worldwide, from Uganda to the U.S. and here at home. Much of that anger in Canada is directed toward LGBTQ-related education and representation in educational spaces.
People in Vancouver campaigned to have libraries remove books they claim contain sexually explicit material and child pornography. Some people in communities in southern Manitoba argued that libraries should have their funding stripped if they feature books they accuse of "creating an unsafe environment." The content in those books pertains to sex-ed, gender identity and 2SLGBTQI+ issues. Angry parents in Aurora expressed their opposition to rainbow-coloured "safe space" stickers, used to signal acceptance of the 2SLGBTQI+ community, at a meeting last month.
Teneile Warren, Equity and Inclusion Officer for the Waterloo District School Board, says the climate of hate and exclusion goes against the principles of the education system.
"The ultimate goal is to improve the educational outcomes of all students and ensure that all students have a sense of belonging. Because when people feel included, people learn better."
According to Warren, there's been a spike in the number of reports of exclusion and bullying, anti-2SLGBTQI+ rhetoric as well as questioning students' gender expression and challenging their pronouns within the board.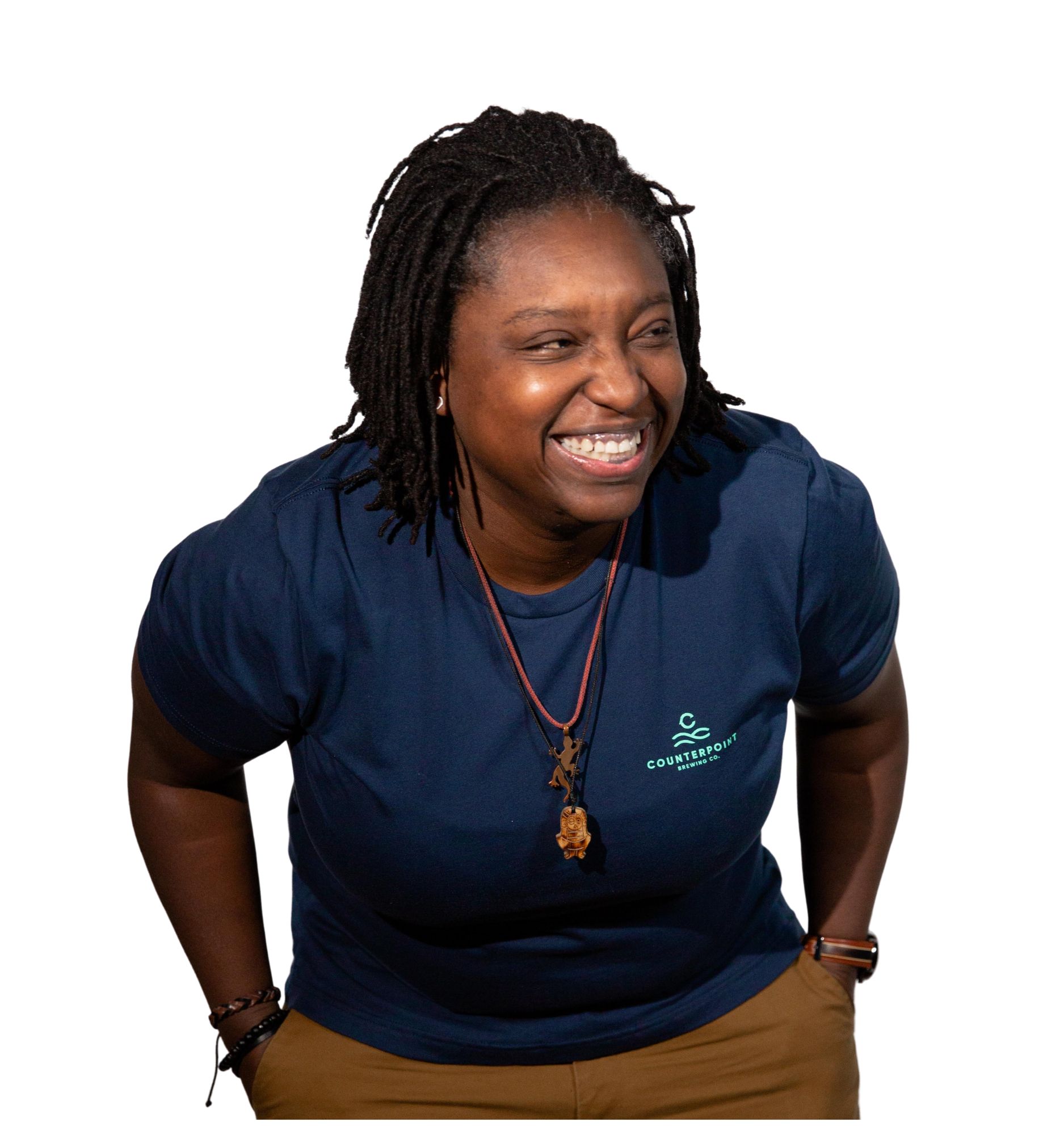 As a Black, queer, non-binary person, Warren says it's deeply important for students to see themselves reflected in the environment they're in every day. Warren hopes to be a resource and mentor to all students, particularly Black, queer youth. Someone described their arrival in the role as "finding an oasis in a desert."
"Individuals who exist in dominant heteronormative, heterosexual identities, including people who may label themselves as allies, don't recognize the significance of psychological safety and how that extends to physical safety," Warren explains. "When I think about everything that's happening, there's the fear of a thing happening that is equally as violent as the thing actually happening." Warren shares that they constantly have to think about the spaces they're in, admitting there are many events they won't attend as a precaution.
Statistics Canada shows an uptick in reported hate crimes targeting people for their sexual orientation, from 176 in 2016 to 423 in 2021. However, these statistics are almost certainly underestimated due to instances of underreporting. The 2SLGBTQI+ advocacy group, Egale, says there were over 6,400 instances of online hate and anti-LGBTQ protests between January to March 2023.
"When you belong to a community that is largely asked to exist as an invisible community, you create a population of people who will never step out into themselves enough in that fully visible space," Warren explains.
Laura Mae Lindo, the NDP MPP for Kitchener Centre since 2018, has held multiple critic portfolios, including Anti-racism and Equity, and Colleges and Universities.
Lindo noticed a change in the opposition towards queer communities and 2SLGBTQI+related education. Describing the situation as "scary" and "extremely disturbing," Lindo says "organized hate," "patterned behaviour," and comments are concentrated around school boards. She points to the specific language used, including accusing people of "grooming," "pedophilia," "indoctrination," and efforts to "protect children's innocence." Something she's seen throughout the province.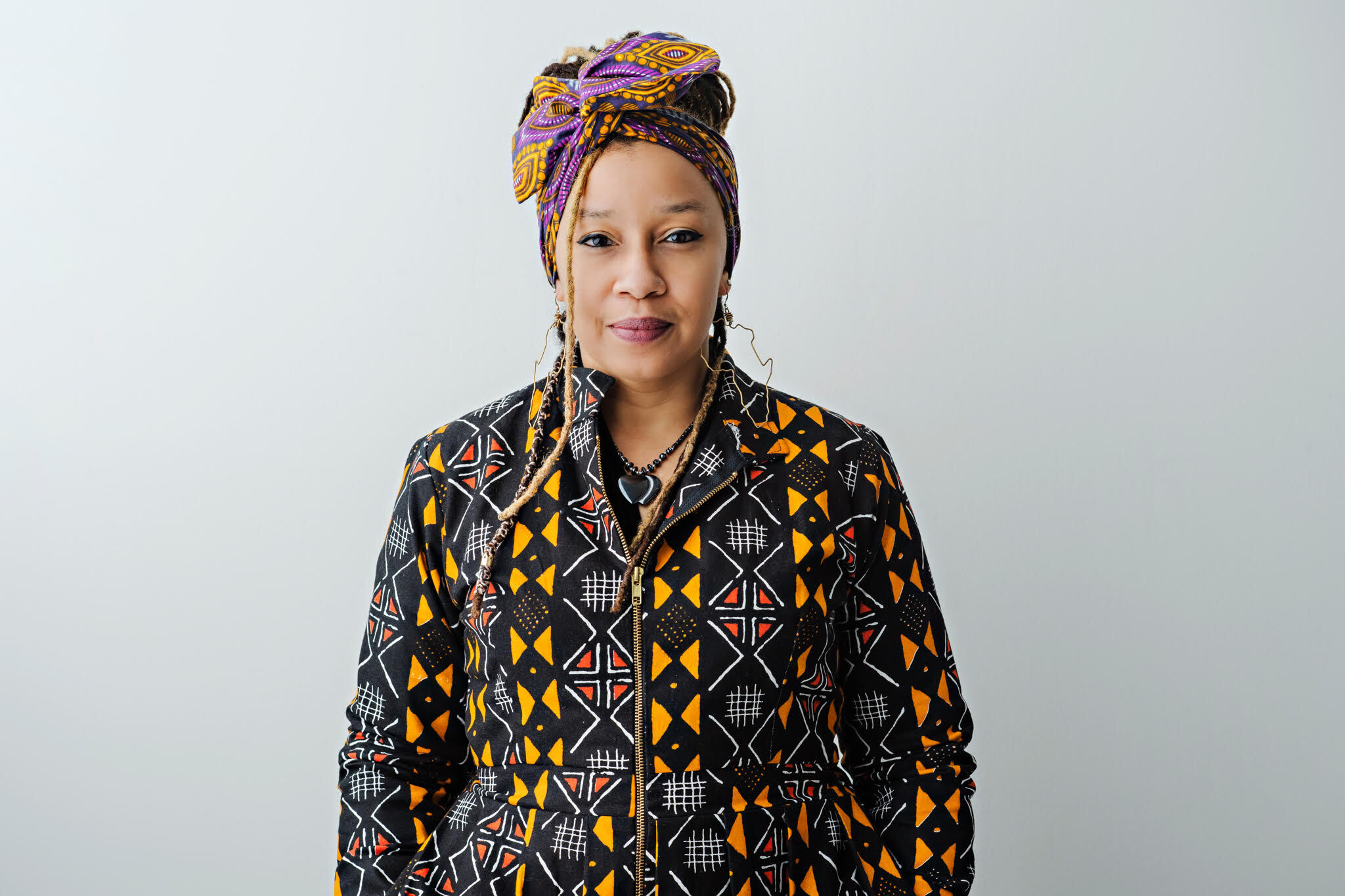 "It's happening in far too many of the school boards for us not to believe that it's an organized effort to pull us back when it comes to the types of equity gains that we've been able to achieve in the schools," she says. "If you see it happening in all of these different boards, then you can't fix it at one board and feel like it'll be okay because it's an organized effort to change what we do in schools to redefine what is considered knowledge and truth."
People's faith informs some of the pushback against queer communities even though there are 2SLGBTQI+ Christians and many Christians who support their rights, including Pope Francis.
"A lot of (it) is grounded in homophobic and transphobic ideologies that are positioned as trying to maintain a child's innocence, when in actuality when you listen to the rhetoric, you realize that this is pretty hateful," says Lindo.
Another belief some people hold is that people in the 2SLGBTQI+ community need God in their lives to correct the error of their ways and save them from damnation; Warren rejects this notion.
Warren was raised in Jamaica's religious, cis-heteronormative environment and is queer and non-binary. Warren also mentioned that there are entire generations of people in the 2SLGBTQI+ community raised in similar circumstances who've come out and lived their truth.
Warren finds the belief that some people with anti-2SLGBTQI+ sentiments think there's an agenda to 'convert kids' in some way is "deeply troubling."
"It's troubling because it belittles the innate beauty, knowledge and self-awareness that young people have of themselves that is further infantilizing children."
Warren says the moral panic that underpins much of people's fear is based on misinformation, inflammatory rhetoric shared over the internet, and nearly inconsequential statistics. That was often the case in Kathleen Wynne's experience.
Wynne was the Ontario Liberal Party's Education Minister from 2006-2010 and served as Premier from 2013-2018. One of the highlights of her tenure came in when she oversaw the update for Ontatio's sex-ed curriculum in 2015. Wynne was Ontario's first openly-gay Premier.
The updated curriculum included significant changes in the information on sexual development and diversity, and consent. Wynne explains that the changes were partially informed by questions students ask about themselves and the world. But the move had its detractors.
"People who were opposed (to the changes) latched on to certain words and concepts and didn't put them in context," Wynne says.
Wynne believes some caregivers' opposition to the modernized sex education curriculum back then and those who express negative feelings towards the 2SLGBTQI+ community come from a place of fear. "This fear can create more fear, loathing, and danger for children. And that's not okay."
Wynne says, for some, this fear evolves out of genuine concern and confusion regarding 2SLGBTQI+ issues, but others' intentions are more nefarious. In response to the York Catholic District School Board ruling not to fly the Pride flag, Wynne called the decision cowardly, shameful and said: "It emboldens and validates homophobia and transphobia."
"We're in a period where there's permission for misogyny, homophobia or racism that I'd say 10 years ago wasn't there." According to Wynne, the conversation around these issues are more politicized than during her time in office. She says populist leaders like Donald Trump, nationally and internationally, have forced norms to shift and tried to stall or reverse progressive social changes and "that creates a dangerous environment."
Although many of these conversations about the 2SLGBTQI+ community are in an educational context, Lindo says the issue is really about human rights.
"People are literally saying that folks who are protected on Code grounds should not be so protected; we should be allowed to challenge whether or not they can feel safe in schools. That's not a conversation about innocence nor a conversation that should be separated from a discussion about the Human Rights Code and who we want to be as a community, as a province, and as a country," Lindo says.
Warren says children have a right to an education, and it's the responsibility of educators to create spaces where every person can say, 'I was cared for. I saw myself and didn't have to hide,' Warren explains. "That's what we're trained to do, and that's what people are protesting against."
In the ruling not to fly the Pride flag, the trustees who voted against it said part of their reason for their decision is because the Pride flag is just a symbol that doesn't meaningfully improve students' feelings or experiences. Lindo insists that the real issue is the safety of queer students, not the flag.
"Nobody would care about a flag flying if queer folks weren't targeted. But there are real examples of harm happening at our schools. So now, when the system says, 'We're not even going to do the bare minimum,' there are real questions about what that means for all of this work we've been doing to build inclusive communities. According to the Education Systems Act, part of the job is to build inclusive communities. That's the role of education workers. But how do you build an inclusive community if you refuse to talk about the people who are excluded? I think that's the question we need to start grappling with."
For Warren, symbols like the flag are an important call to action—the "beginning of something but not the totality of something."
"The flag in and of itself will not make 2SLGBTQI+ communities safe. But the flag signals to people that we have a job to do and a responsibility. It's a reminder that there's a community that needs our commitment to their safety, so much that we raise the flag to remind ourselves of that."
There have been events celebrating Pride all month in Toronto, but the festivities will climax on Sunday, June 25, with the annual Pride Parade. There were concerns about the size and security details around this year's festivities after insurance costs and the police budget spiked, partly because of the heightened risk associated with the event, given several high-profile violent incidents.
Members of the 2SLGBTQI+ community and allies have reminded people of Pride's origins as a protest and that the fight for equality is ongoing.