Times have changed, and gaming has evolved where player relationships are mostly online or optional at best. According to Forbes magazine, 67% or two-thirds of gamers prefer to play alone.
Enter Anthony Paul, owner and founder of Denthreesixty, Toronto's newest retro console gaming arcade. His vision wasn't just to re-create the arcade experience we all enjoyed from our youth but, more importantly, provide a space of interconnectivity through gaming with others. Something that's been missing from communities for some time.
With Denthreesixty, Paul, a game enthusiast himself, packs a nostalgic flavour with the available gaming titles offered on the menu for fellow gamers to devour. Visitors can choose to play their favourite old school games from consoles such as Nintendo, Super Nintendo, Sega Master Systems, Sega Genesis, Sega Dreamcast, PlayStation 1 and many others. For Paul, the idea made perfect sense as it naturally filled a void in the video game market today.
"Denthreesixity was a way to get gamers to come out of the house and actually get to a place where there are other people they can meet physically in the flesh," says Paul, who launched the business earlier this year. "There really aren't any arcades anymore. It's the perfect time to bring the arcade culture back. The emotion of being able to sit down and meet people and play together was starting to get lost with the age of putting on a headset and talking to someone online you've never met or seen."
With the gaming industry growing to an eye-popping $43 billion in 2018 and expected to top another $93 billion in 2019, there's definitely market share for local arcades to make a comeback. Paul's desire for Denthreesixty can be traced back to his childhood days of making new friends through gaming.
"Growing up in my community [gaming] was the easiest way for me to meet people. I wasn't interested in the conventional sense of going out and meeting other kids, but I always found common ground with video games. In our neighbourhood, I would get a system and there would be a new game every kid on my block would want to play. They'd come over every Tuesday and every week there'd be more and more people. My mom would cook and make bread or something for the kids to come over, and that's how I made my network of friends outside of school. To me, I always saw value in video games as being a tool to connect people regardless of age."
Creating meaningful connections of all ages was an important factor in developing the concept for Denthreesixty. Paul has seen 50 and 60-year-olds come through his doors who talk about how they have no idea about the games today, but reminisce with younger players about playing Pacman and Donkey Kong back in their day. It seems as though, by design, Paul made sure to make a few old school 25 cent arcade machines available in his shop, aside from 11 retro consoles and over 100 game titles to choose from.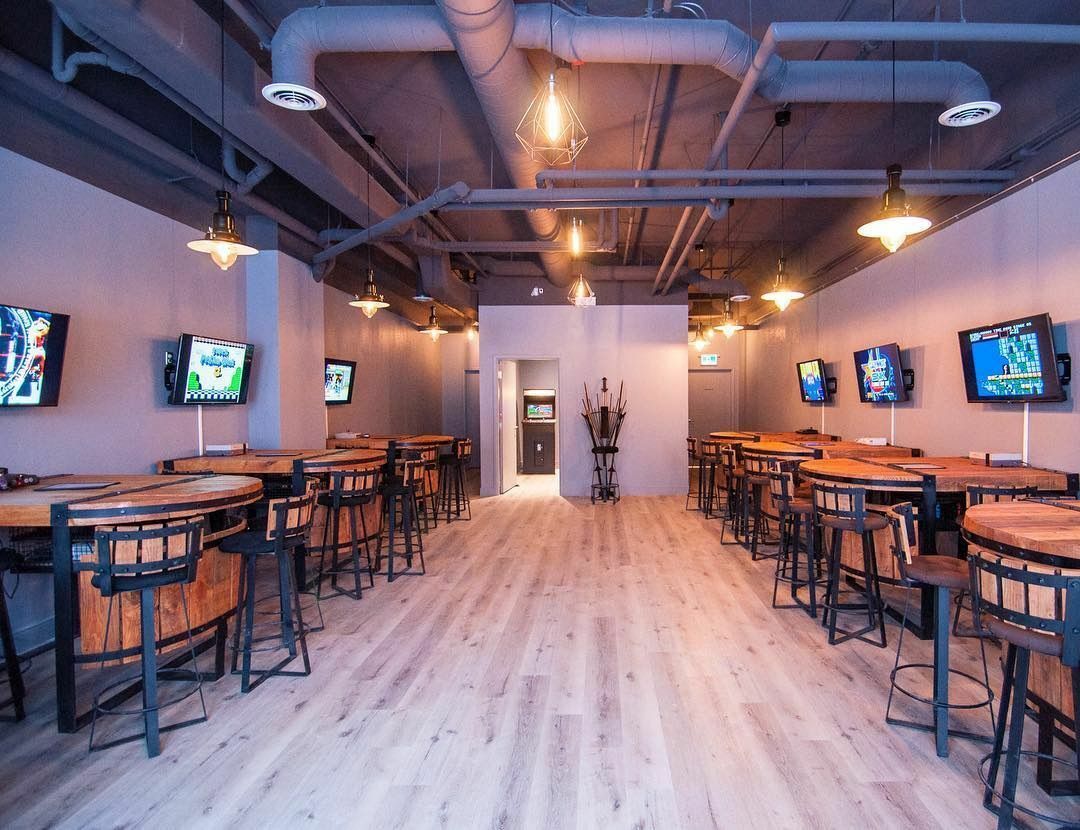 Inside denthreesixty, Toronto's new retro console gaming arcade.
Being only in operation for a few months, Denthreesixty has already created enough buzz to have Canadian Olympic hurdler Perdita Felicien book the entire space and throw a private birthday party on location with friends and family. Toronto's own Mona's Roti raved on their social media about the experience and the unique business idea.
Denthreesixty's early success didn't come without its share of challenges. Paul laments that the arcade should have been launched two years ago but was delayed by contractors and other construction issues. To cope through these issues, he relied on his support system which included continual encouragement from his parents. The process also taught him valuable lessons on how to succeed at a high level as a black entrepreneur.
"Stay the course. You can do anything you focus on. Make sure what you're doing, you're passionate about. Learn as much as you can about it and don't relent. You'll always have people tell you that you can't do it. You'll always have people that don't believe in your vision. But stay the course. If you're stuck, find help. There are networks of black business owners that are [in Toronto] that can provide help."
Looking ahead, Paul says Denthreesixty will eventually have a couple of locations and will be more than just a place to play games. He has his sights set on building a community, a place to help other black entrepreneurs experience the same success.
"The amount of young black kids that come in and say to me, 'Oh that's such a cool idea. Wait, do you own this?' And when I say yes, the look on their face is like, 'Oh, we [as black people] can do things like this.'"
For more on Denthreesixty check out their website at https://www.denthreesixty.com/
Sheldon Barrocks is an experienced creative freelance writer, blogger and content creator with over 10 years experience. Combined with an extensive background in business management, Sheldon has a passion for telling unique stories from the Black perspective and is committed to sharing his expertise on Black business and career enhancement. Twitter: @sheldonbarrocks