Mimi Simmonds and her mother are the family duo behind relatively new business Kosa Wrap Shop, selling satin-lined turbans and accessories. They've seen a spike in demand during the lockdown, and are now on track to six-figure sales, all within their first year of business.
"We were surprised by the speed of growth, but not by the need for the product," says Simmonds. "We saw an opportunity in the market for our satin lined turbans, so the business potential was always there. Our product has been selling internationally, which has been really exciting for us."
Simmonds says the increase in sales likely has something to do with the overall increase in online shopping, with so many people now at home. "People are also looking for hair care and styling solutions in the absence of traditional salons," says Simmonds.
But her small and successful business isn't without challenges. "While product demand is high, we are growing at a time when many businesses including ours are being impacted by shipping delays and reduced access to raw materials. We have to focus on being creative and nimble in order to face these challenges. We are fortunate that our products are handmade and so production has continued. We are also currently working on a plan to add capacity to our team to support our rapid growth," says Simmonds. Like many Black Canadian designers (such as Beni Boo, Kaela Kay and Kejeo Designs), Kosa Wrap Shop has also added cloth masks to its inventory. Kosa is also donating masks to essential workers and other local businesses.
Racheal-Lea Rickards is well known on social media for her provocative talk show Real Talk With Rachael-Lea. A year ago she was the victim of a violent random attack from a stranger on the street. "After that, I was getting more and more afraid to walk freely in public, but I still knew it was important to get out. So I signed up for a candle making class and fell in love with it. And it definitely became a tool to centre myself in times of anxiety."
Rickards wanted to turn her new hobby into a business but says out of fear - she kept stalling and waiting for the "right time" to launch. The pandemic was the jump-start she needed. "I took my love of straight talk and slapped it right on those candles," she says. With catchy phrases like "Social distancing - sounds like you're never having sex again" or West Indian Mothers - sounds like I'm not one of your little friends", Real Talk Candles were born. (Rickards also offers custom greetings on the candles).
The uptake was quicker than Rickards was prepared for. The business is just four weeks old, and in her second week, Rickards sold 278 units in just two hours. This week, she sold 400 candles in just under an hour. Now Rickards is on the hunt for additional staff and most importantly - space. She says if it wasn't for the pandemic she would have already moved into a storefront by now.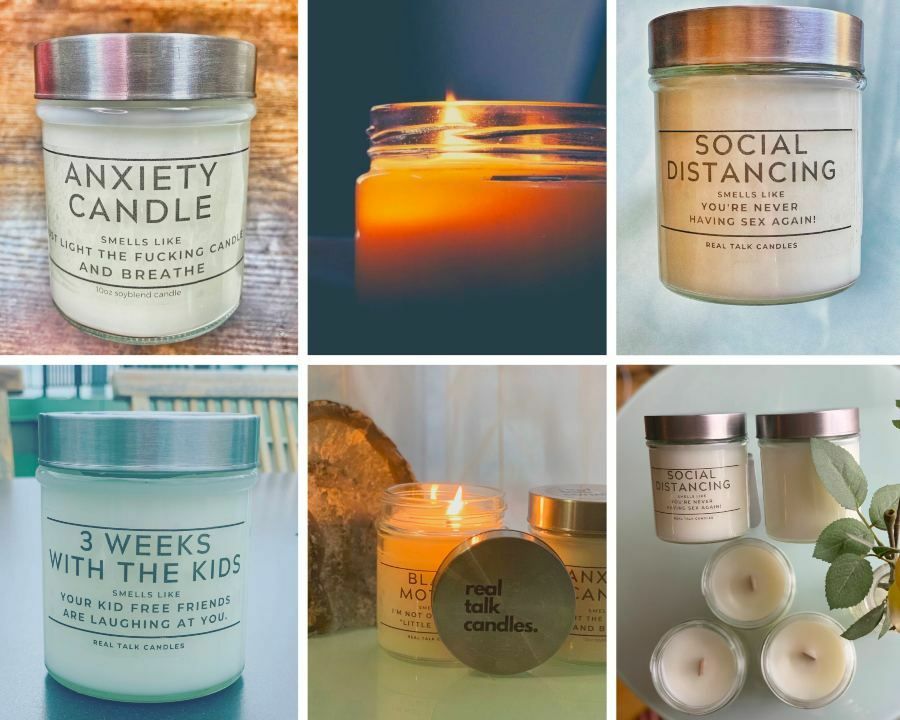 "It's comic relief, it's real, the candles give a voice to all the things a lot of us are thinking. My Grief Candle, sadly to say, has been a top seller. Which means, the city, and the world, has a lot to unpack. Most of all, candles bring serenity… and don't we all need a little of that?" says Rickards.
Businesses that cater to entertaining people while at home are also taking off. Reynold Thomas is the owner of R. Thomas Art. Before the lockdown, he was hosting sessions for visual artists in his Port Credit studio involving networking and drawing live models. "I pivoted the structure of the sessions to an online platform," says Reynolds. "The transition allowed the opportunity to host the sessions weekly and extend the reach to a global community of creatives as far as Australia. The evening is arranged in timed increments increasing in time as the session progresses," says Reynolds.
The Toronto artist also added a limited edition print collection on his website which has also gotten a positive response. He says the key for him was moving his sessions online, increasing their frequency, and then reaching international clientele. Reynold shares that his revenue has increased by 220% since the lockdown.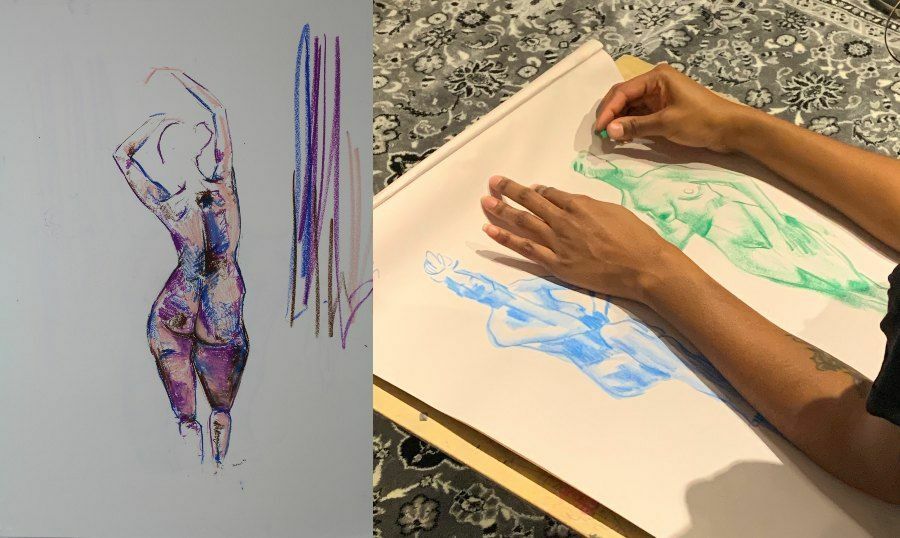 Filling one of the more obvious needs during this pandemic has proven to be profitable. Carole Royer is the owner of Ekklesia Hub providing in-home care to seniors. "I forecasted that my revenue for the year would only be about $50,000. But since February, the business has been billing in excess of $8,000 per month which will put me well over $100,000 in the first year of operation," says Royer.
Ekklesia Hub's "buddy workers" help seniors living at home with all sorts of tasks, ranging from running errands, paying bills, to personal care or just hanging out with them to stave off loneliness. The business sets itself apart by going a step further, by attending doctors' appointments with clients and taking notes to help inform family members for example.
None of Royer's clients have contracted COVID-19 but she says the lockdown has definitely contributed to a spike in demand for her services. She's had to hire 6 additional staff members just to keep up.
"Our clients have chosen to live independently and not in retirement residences, with so many stores and services being closed or having reduced hours, they require assistance to adjust to the major changes our society is facing," says Royer.
She says her advice for other entrepreneurs who want to start a business during this time is to create a business out of your need. "There are so many vulnerable people during this time who require support, a business that fills a gap in the community will almost always be successful," says Royer.
Mimi Simmonds from Kosa Wrap Shop says the effects of this pandemic and the lockdown have challenged her to constantly think about creating new products and come up with more efficient and creative ways to solve problems. "It's both exciting and challenging!" she says. "Entrepreneurship is such a journey. We know it can be scary starting something new, but we encourage those with ideas to take the leap and go for it. As Michael Jordan said, "you miss 100% of the shots you don't take."
Camille Dundas is the co-founder and editor in chief of Canada's leading Black Canadian online magazine, ByBlacks.com. She has won two national ethnic media press awards and a commendation from Prime Minister Justin Trudeau. Prior to that, Camille spent 10 years as a TV news reporter and producer, working on national shows for both CTV and CBC.