The 2023 Essence Festival was the perfect setting for the premiere of SheaMoisture's docuseries called The Next Black Millionaire, which highlights the journeys of the three recipients of the brand's Next Black Millionaire Fund.
Launched in 2021, the Fund set out to support three Black entrepreneurs with a $100,000 grant, business coaching, online and in-store retail distribution with Target, and more. The docuseries tells the stories of Latoya Stirrup of KAZMALEJE, Neil Hudson of Scotch Boyz, and Dorian Morris of Undefined Beauty, and can be viewed on the Roku app.
"At SheaMoisture, we believe in purposeful beauty which is being accountable to those that we serve. This means that from the products we create to how we show up with purpose, our mission is underscored by the dedication we have to the Black community," said Cara Sabin, CEO at SheaMoisture and CEO of Beauty & Wellbeing, Unilever North America. "We are thrilled to debut this docuseries because we get to highlight these three amazing entrepreneurs. We also get to shed light on what the path to a million-dollar business looks like, the power of intentional investment, and the nuances in the journey experienced by Black business owners."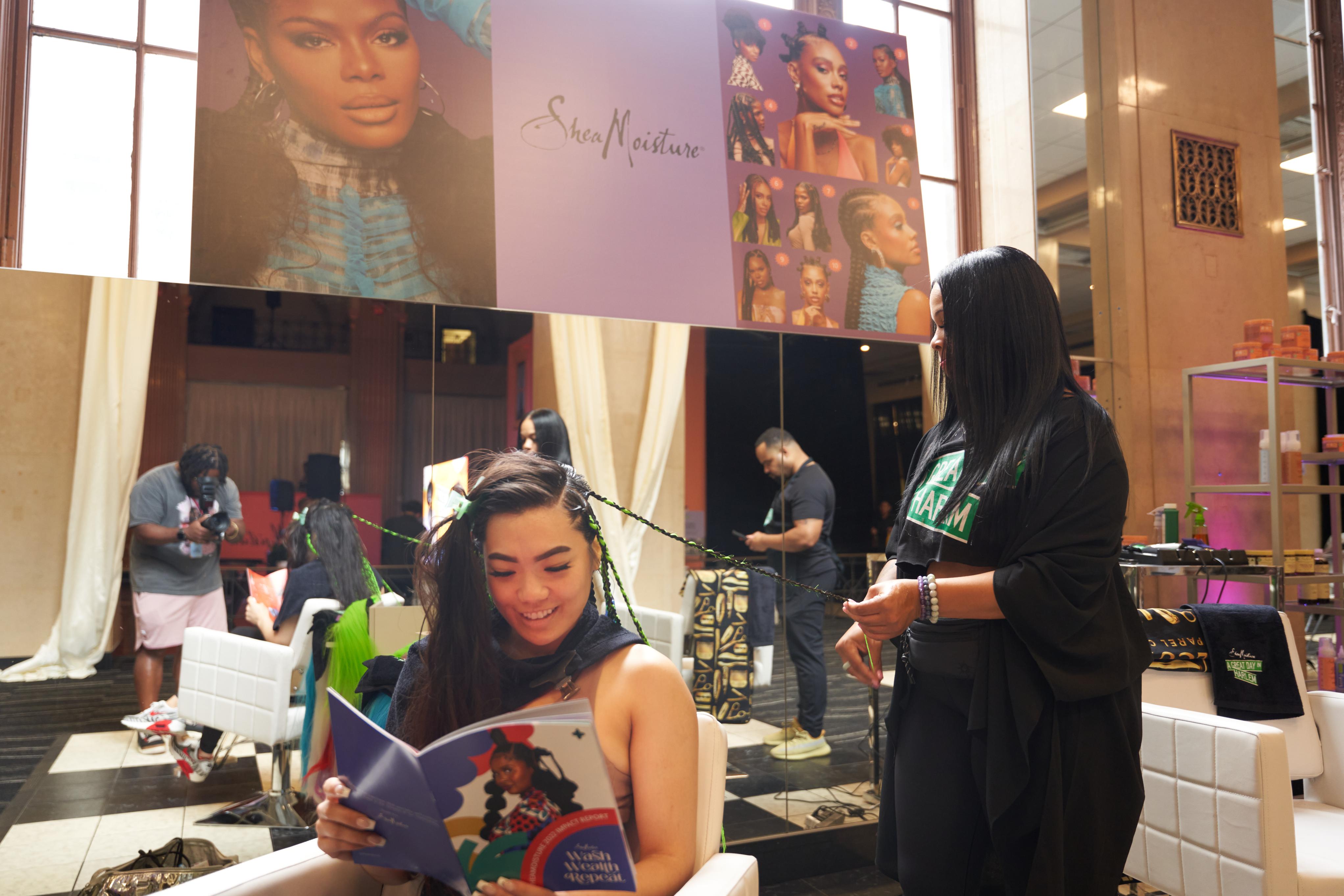 Here in Canada, that same sentiment of purposeful beauty exists. Based on SheaMoisture Canada's 2021 Salon Relief Fund which helped support female business owners during the pandemic lockdown, the Dream Fund has expanded to offer $10,000 grants to five Black female entrepreneurs. In addition to financial support, the winning business owners also receive coaching from The Diversity Agency.
"As a leading champion of equity in the pursuit of true freedom for the Black community, our commitment to investing in and empowering Black female entrepreneurs is in recognition of the role that they play in wealth creation in Black Canadian communities," shared Maureen Kitheka, Brand Manager at SheaMoisture Canada. "In 2023, we are celebrating the richness of Black businesses and unlocking the dreams of the 5 selected business owners by not only investing financially but coming along in their journey as they scale their businesses."
Who will be the five winners of SheaMoisture Canada's 2023 Dream Fund? In addition to judging, SheaMoisture Canada has implemented an audience voting feature, allowing the community to show support for the ten finalists. Voting is open until July 14th, and the five winning business owners will be announced on July 18th.
"SheaMoisture has always trailblazed a path to celebrate, serve, and elevate the Black woman and her community," added Kitheka. With the continued support of SheaMoisture Canada's Dream Fund, more Black female entrepreneurs will have a helping hand along their own journeys – and the brand will have a path to continue elevating their purpose among the people they serve.