I first met Jeff when I heard about a group he founded called Brothas From The 6. It started as a Facebook page, showcasing stories of inspiring Black men and now has evolved into a full-fledged non-profit organization. After years of highlighting Black male stories, Jeff has chosen 10 of the most profound, into one book called KNew Me.
In Jeff's chapter of the book, entitled "The Ugly Gift", he speaks about the difficult problems that we are sometimes faced with in life. Even though these difficulties can be hard and downright ugly, Jeff calls them gifts as he believes there is always a lesson within it.
Jeff opens up about the most difficult 'ugly gift' he's ever received. In 2005, after becoming a police officer, just 15 days after police college graduation, his younger cousin, Omar Mcleod is gunned down and murdered in the City of Toronto. Jeff shares the pain that he went through after losing his cousin, but also the internal battle he faced. Jeff was raised in a neighbourhood that taught him some difficult lessons, one of them being revenge. Jeff had an internal battle, one side wanting to protect and serve as he swore under oath, but the other side wanting to please the malevolent childhood instinct of retaliation that he learned in his tough neighbourhood. Through a teary and meaningful conversation, Jeff was able to recognize that he had the ability to make change. It was in Jeff's ugly gift of losing Omar that he was able to find his voice… his silver lining. Jeff uses the lessons he learned from his ugly gift to speak words of life into youth, particularly those who are in underserved communities, and those who do not see their own value.
While Jeff acknowledges that the trope of the "absent Black father" has been statistically debunked, he says a lot of Black fathers may be physically present but emotionally absent. "We wear a mask bearing our masculinity but inside we hurt, feel pain and struggle with issues. We just want to be seen, heard and know that we matter. Through being vulnerable in this book, I want to show men that being vulnerable is where your growth is. Nothing of celebration comes into this world that doesn't pass through vulnerability first."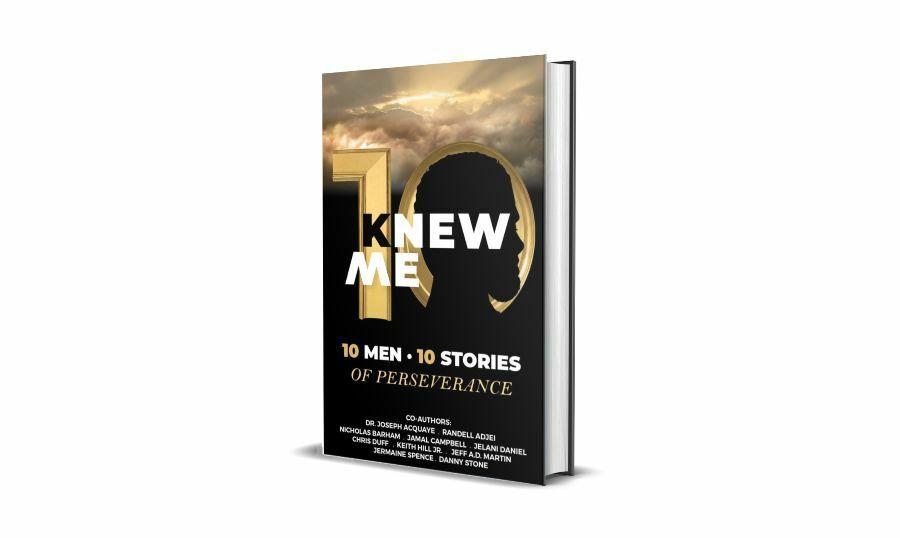 In fact, he says the most difficult part of putting the book together was finding men willing to really be vulnerable in their storytelling. "Many of the men I approached weren't willing to share. And if they were, they would only share it with me and not in the book. Then some claimed that they would share and submitted a chapter that showed no vulnerability whatsoever. I wanted men who were willing to take off their masks. Although their stories may be vulnerable, scary or embarrassing to them, the fact that they can help somebody else to heal, would make it all worth it to share," says Martin.
One of the most moving stories in the book is from Jermaine Spence. He writes about being homeless in Jamaica, then being separated from his mother at age 8, and moving to Canada with his father and stepmom. Early on in his life, he was rejected by his stepmother and ultimately his father who took her side. Jermaine felt neglected and soon found himself kicked out of the house. He was now homeless in Canada, with no idea whether his birth mom was alive or if she even cared about him. After 32 years of not communicating with his mother, Jermaine took his wife and three children back to Jamaica so they could meet the mother in law and grandmother they never knew. After all these years, Jermaine says he had a million and one questions to ask his mother, but didn't. In the end, he made peace with the fact that she just simply did the best she could at that time. His story really touches on the power of forgiveness.
But these stories don't just leave you in your feelings. Jeff says at the end of each chapter, there are key principles that the reader can take away from the story. He hopes everyone who reads the book will go back and use the principles to apply to their own lives.
The official launch of "KNew Me: 10 Men 10 Stories of Perseverance" happens January 11, 2020 at Daniels Spectrum in Toronto.
Know a Black Canadian story we should cover? Email us: info at byblacks.com.