and his HD band unleashed the power and potential of soca music at Toronto's Nathan Phillips Square.
From as early as 3pm soca diehards from across the Caribbean region started to descend on city hall to secure a prime position to bear witness to an artist who transcends the Caribbean. There were flags from Guyana, St. Lucia, Dominica, Grenada, Cuba, Jamaica, St Vincent and last but by no means least, the land that gave rise to this mega star, Trinidad and Tobago. Even the rainbow flag attached to a TNT flag featured high above the rest.
The very hilarious Canadian comedian, Russell Peters often pokes fun at soca music, calling it 'happy' music, and I am never fond of the way he portrays it, but Machel Montano and the HD crew had the square singing, jumping, and waving flags more than Pharrell could ever imagine with his happy song.
The crowd ranging from grandma to grandchild made sure that the countdown to Toronto Panamania 2015 would be one big commonwealth party. From the hype of soca royalty, deejay Dr. Jay and comedian, Jean Paul, the crowd in excess of ten thousand showed Canadians just how we groove in the Eastern Caribbean. The salsa band before Machel was no match to rouse the hungry soca fans. However, being the polite Canadians we have become, we danced to the salsa with a lazy leg.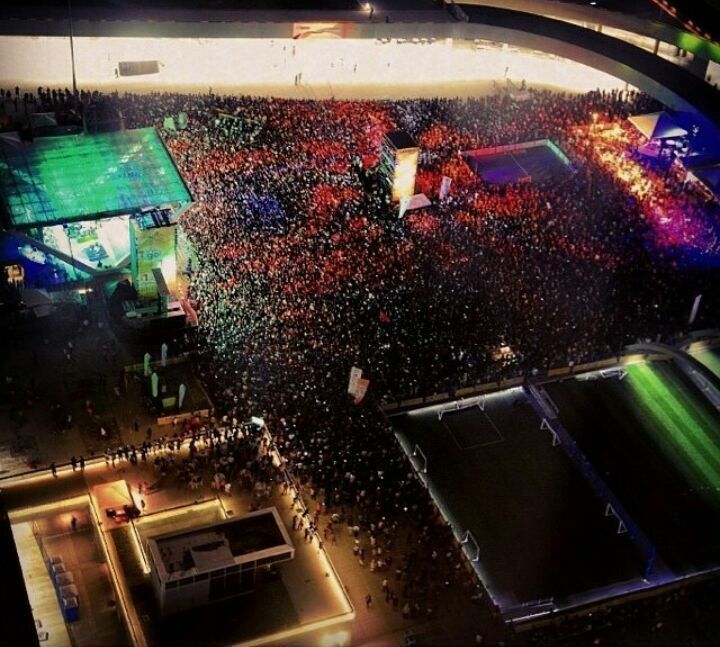 The time came and Dr Jay' s no doubt prolific introduction to the soca monarch could barely be heard because the crowd could wait no more to see this boy wonder. As his voice wafted in from offstage singing the first few bars of his hit song Happiest Man Alive, Nathan Phillips Square rocked. Machel came on stage and remarked "Look at people!" His massive crowd pleaser Big Truck had the audience roaring! It was pure pandemonium when other HD band members Patrice Roberts and Farmer Nappy made a surprise appearance. The ground seemed to shake when Nappy launched into his groovy hit Big People Party. Iam told Torontonians from as far as Avenue Road and Bloor Street felt the tremor.
The HD band is tight, hit after hit complete with a back lit projector screening multimedia images as a back drop to the concert. This show was the stuff made for Rogers Centre, paying in excess of $150 per ticket. The very talented and taut dancers wove their choreography in between songs with precision and pizazz during the 75 minute performance. Machel ended his set with a spectacular showcase of fireworks. Overall, his production aesthetics are right up there with a Beyoncé or a Lady Gaga concert. However, as a gift to the city, organizers of the 2015 Panam Games gave us this concert free of charge for the one year countdown to the games.
I have never in my fifteen years in this city seen so many black people in one place partying without incidence. I saw no police peeping, and all forms of misdemeanours were met with good spirits as we palanced on cue to the left and right, jamming on some unknown behind.
As we countdown to the games, I trust that organizers saw on Saturday the power of soca and would do well to bring back Machel and the HD crew to close the games with one big fete somewhere in the Tdot.
Click here to visit The Official Dwayne Morgan Page for more photos.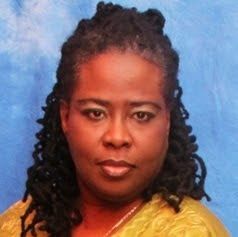 Rhoma Spencer is an actor, director, comedienne and play creator. Her play, Carnival Medea will have its world premiere in Atlanta, Georgia on July 24.