Ma Rainey's Black Bottom leaves an ache in your soul. Just like the best Blues music, the story seduces you with life's hard truths.
Soulpepper Theatre revives August Wilson's 1982 breakthrough play for the Toronto stage. Directed by Mumbi Tindyebwa Otu, the African-American experience is laid bare amidst the drama of Chicago's 1920s jazz scene.
Alana Bridgewater plays a boisterous, business savvy and no-nonsense Gertrude "Ma" Rainey, one of the music industry's star moneymakers. During a recording session, Rainey leverages her position as the record company's top income earner to keep her white producers from silencing her voice and agency as a Black artist in control of her music. Ma makes the rules. She dates whom she wants, like the self-serving Dussie Mae (Virgilia Griffith); records the songs she likes, like Black Bottom; and hires and fires the musicians she needs.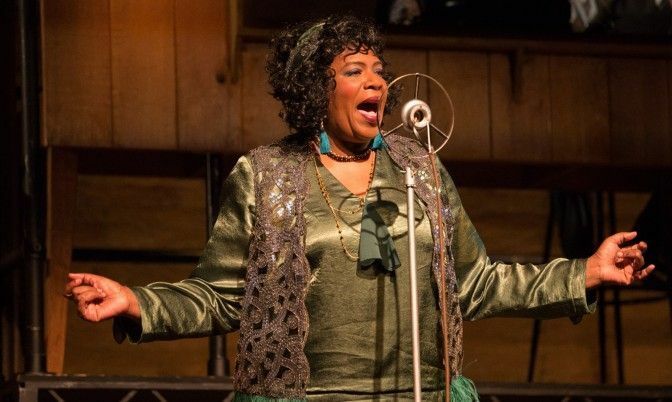 Often, Ma Rainey's Black Bottom is less about Ma and more about her band — Cutler, Toledo, Slow Drag and Levee. Played by Lindsay Owen Pierre, Beau Dixon, Neville Edwards and Lovell Adams-Gray, respectively, it is the dynamic among the band members and their struggles navigating the world as Black men that lies at the heart of this production.
Their banter at times was playful and also confrontational, but definitely insightful and always convincing. Through it we are reminded how your past can haunt your present and how your ability, as a Black person, to expect and demand respect and dignity in your daily life often correlates to your level of financial means.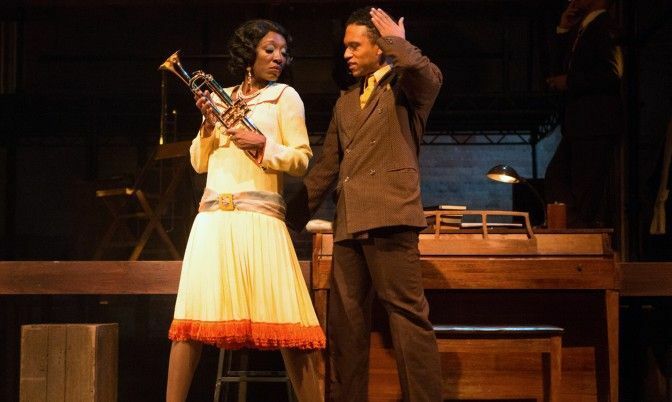 The breakout star of this production is Lovell Adams-Gray as Levee, a good-looking, hot headed, trumpet player who has just as much attitude as he has talent. Adams-Gray captivates audience members as he takes Levee on a journey from cocky to heartbreaking.
Ultimately, Ma Rainey's Black Bottom, while thoroughly entertaining, confronts us with reality: in the African-American experience, whether you're a successful artist like Ma or not, your skin colour, not necessarily your talent, is how others begin to define and often devalue you. What's left to be determined, as demonstrated by the cast's characters, is how to define and value yourself.
Ma Rainey's Black Bottom has been extended at the Young Centre for the Performing Arts until June 9, 2018. Click here for ticket info: soulpepper.ca
All photos by Cylla von Tiedemann.
BYBLACKS RATING:
B - Don't Bother
BB - You'll spend most of the time wishing you could look at your phone
BBB - Bring a friend because it's somewhat enjoyable
BBBB - So damn good!
BBBBB - Sheer perfection, we would see it again!
Ruane Remy is a writer, editor and interviewer in Toronto. She enjoys writing about people, their fascinating work and her encounters with arts and culture in the city. She holds a master's degree in Journalism from Ryerson University and a bachelor's degree in Professional Writing from York University. Follow her on Twitter.