But alas, you find yourself at a crossroads... to plantain or not to plantain, to oxtail or not to oxtail, to fufu or not to fufu. As people of African descent, we love our food and culture.
Food is love, therapy, comfort and memory on our dinner tables. Now, let's face an uncomfortable truth: When we decide to eat better, we also decide to eliminate the foods we grew up on. It is no secret that African-based diets are carbohydrate heavy. However, it is a myth that African-based diets can't be healthy.
As North Americans living in a society built for and designed by White European descendants, the dietary information, food guides and advice we receive are based on European diets and predominantly White food history. As a result, we are quick to eliminate African foods from our diet when we open that healthy eating door. But African diets feature ingredients that are key components of the health and wellness movement. As an Afro-Jamaican chef, I cook with the ingredients that represent my cultural history. I have found a deep spiritual connection but also improved health outcomes as I focus on the foods that my ancestors ate more of. Here are three African-based foods that may help you on your weight loss journey.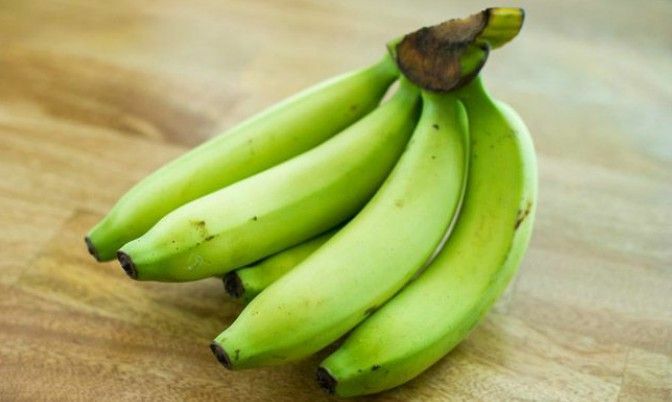 Green Bananas
The green banana is a slow digesting carbohydrate. What does this mean? It means that green bananas are high in fiber, and high fiber foods slow digestion helping you feel fuller longer and helping with weight management. The green banana also helps to control blood sugar and blood pressure levels due to its high potassium content.
Pro Tip: Green bananas emit a gas that ripens other fruits and vegetables so it's best to keep them separated from foods that may ripen too quickly.
Recipe Tip: Try mashing your green bananas with butter, salt and parsley and bit of nutmeg for a slight boost in flavour. Also, mashing your green bananas increases your food surface area, encouraging you to eat fewer in one sitting. A good rule of thumb is two fingers per meal.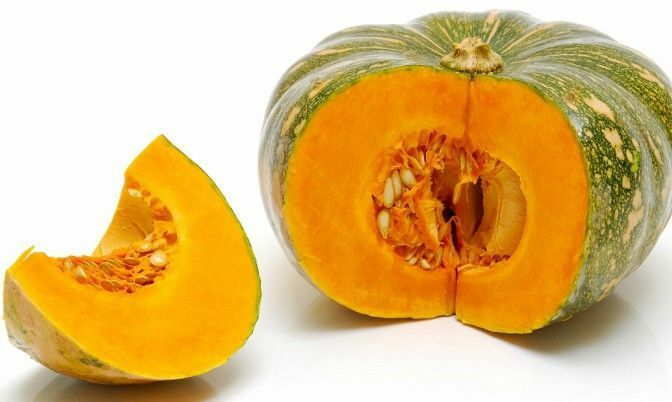 Pumpkin
There is more to the pumpkin than Halloween monsters and pumpkin spice lattes. The pumpkin is a fiber rich food and fibers are good for weight loss. Pumpkins are high in beta-carotene and Vitamin A which can help maintain sharp vision. Pumpkins are a great post–workout food. With higher potassium content than the banana, grab a bowl of pumpkin soup after your next workout.
Pro Tip: Pumpkin seeds are high in tryptophan (that thing in turkey that makes you sleepy). Try eating pumpkin seeds to stabilise your mood and help you sleep better.
Recipe Tip: Pumpkins make a great addition to any salad. De-seed, peel and dice pumpkin. Coat the diced pumpkin with oil and season with salt, pepper and paprika. On a parchment lined baking sheet, spread out pumpkin pieces and add fresh sage leaves and garlic cloves. Roast diced pumpkin at 375 for 30 minutes or until fork tender. You can roast a large batch and keep it in the fridge with your greens for salad time.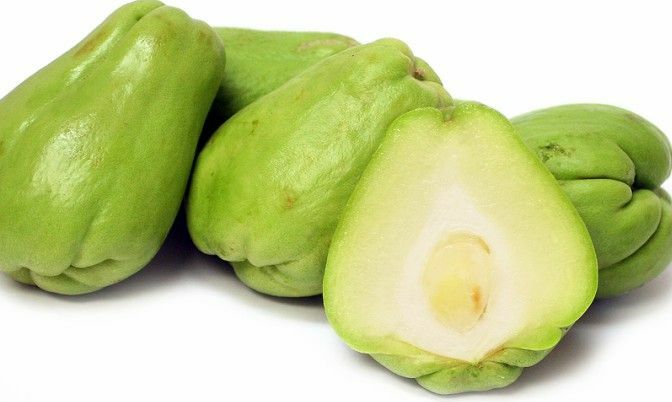 Chayote Squash
The chayote, chocho or christophene is one of my favourite vegetables to work with. It makes me a tiny bit sad how little we do with the chayote squash when it's such a great vegetable. It's more than filler in soup or a stand in for apples in pies. Chayote is a rich source of iron, potassium, dietary fiber and vitamin B complex. It is an excellent food for controlling bad cholesterol levels.
Pro Tip: Don't fear the raw chayote, embrace it. Skip the apples and add slices of chayote to your salad instead.
Recipe Tip: Due to its high water content, approximately 93%, the chayote makes a great filling side dish. For a quick side dish, dice chayote into 1 inch squares season with turmeric, paprika, cumin, salt and pepper. In a sauté pan on medium heat, add one tbsp. butter and one diced garlic clove. Cook for 30 seconds and then add the chayote. Sauté chayote for 5-10 minutes until golden brown or your desired texture is achieved.
Any food can help you achieve your weight management and weight loss goals if you apply the rule of moderation. When creating meal plans for clients, I always remind them to count micronutrients (vitamins and minerals) as well as their macronutrients (proteins, carbohydrates and fats). The body needs both and you don't need to look any further than your own cultural diet to find the foods to help you live your best life.