Despite accounting for under 9% of Toronto's population, Black people represent 37.6% of people involved in cannabis charges based on a report* by the Ontario Human Rights Commission. According to this same report, Black people are 5.1 times more likely to be charged for possession than whites and 8.3 times more likely than other racial minorities. While Black people are overrepresented in the punitive responses to the use and sale of cannabis, they have been mainly excluded from its profit potential.
In a report** on diversity in the industry, researchers found that even with this overrepresentation of Black people incarcerated or with records for their interaction with the plant, only 1% of leadership positions at the highest level of Canada's legal cannabis industry, are Black. Akwasi Owusu-Bempah, professor of sociology at the University of Toronto who studies race and policing in Canada, was one of the researchers on the report and believes there are three key areas that would help make the cannabis industry more equitable.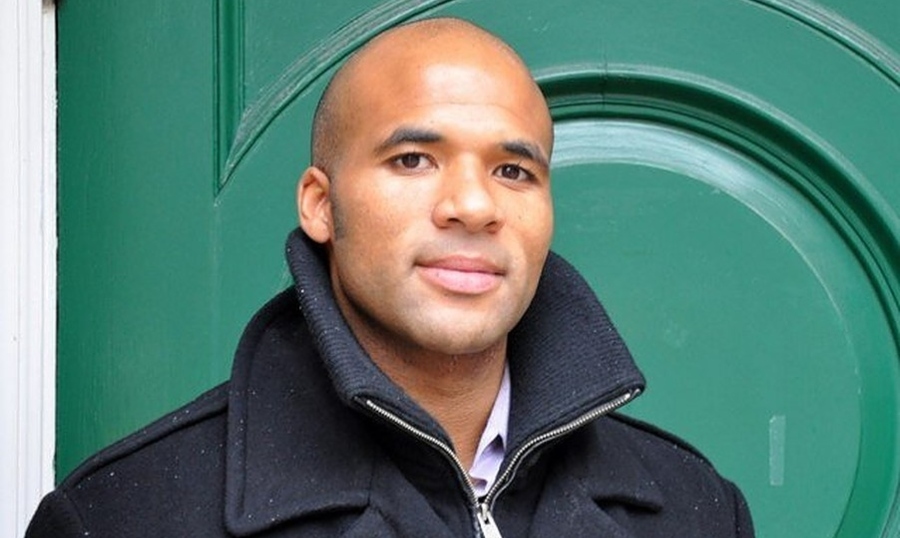 Akwasi Owusu-Bempah (Courtesy Cannabis Amnesty)
"We need the clearing of criminal records, the redistribution of a portion of the tax revenue from cannabis sales to go back into those communities very seriously harmed by the war on drugs, and we need increased participation in the industry," he said.
Unfortunately, no formalized strategy from the Liberal government has been rolled out to see Black, Indigenous, and People of colour more thoughtfully considered, repaid for the casualties of the war on drugs, or integrated into the legal market. With that said, the conversation around race and justice has changed drastically since legalization, creating plenty of room for potential.
"We're in a very different moment now with respect to general awareness about societal, systemic, structural racism and discrimination," said Owusu-Bempah.
He believes with this heightened awareness, there will be more interest in bringing solutions to the challenges of historically marginalized communities, particularly considering the ways prohibition was rooted in spreading racist ideas about communities of colour. When it comes to the development and delivery of such progress he states that "there's a role that the government can plan and a role that industry can play."
Owusu-Bempah also serves as Director of Research for Cannabis Amnesty, an organization demanding action from the government to seek justice and equality for those with cannabis-related charges. He shared that a large part of the operating budget and seed money was funded by Canadian companies in the industry.
"The government needs to pay attention to what is going on and what the problems are in the industry and come up with, in partnership with communities most negatively impacted, ways to solve those problems, ways to increase representation...not in a tokenistic fashion, but in a meaningful fashion," he said.
In the preceding and last three years since legalization, Black Canadians have been left to figure things out themselves, doing their best to stay afloat in an expensive, corporate, hyper-competitive, and predominantly white environment.
"We've seen a lot of front-facing Black hires, to show some form of equity...but it's tokenism," says Omar Rodney, Founder and President at OrGanja Society.
OrGanja Society is one of the few grassroots organizations in the province looking to build structures across the industry that centre and support practices from around the diaspora, creating structure around the plant and its use, from cultivation to commerce.
"What's stopping true progress in the industry is a lot of greed and complacency," he said. "Corporations want more than they need to prioritize maximizing profits, and we as a community get too comfortable once we're financially stable so we stay where we're at...outside."
Co-founder of the society, Noni Haynes, says her experience in the industry has been painfully eye-opening, fueling her to keep doing the hard work of building something that doesn't exist, in a system that doesn't seem to want them there.
"It's pushed us to create our own systems...We're realizing how there's really nothing set up for us. What is set up is for us, is to be consumers, budtenders, or security guards...not owners or leaders," she said.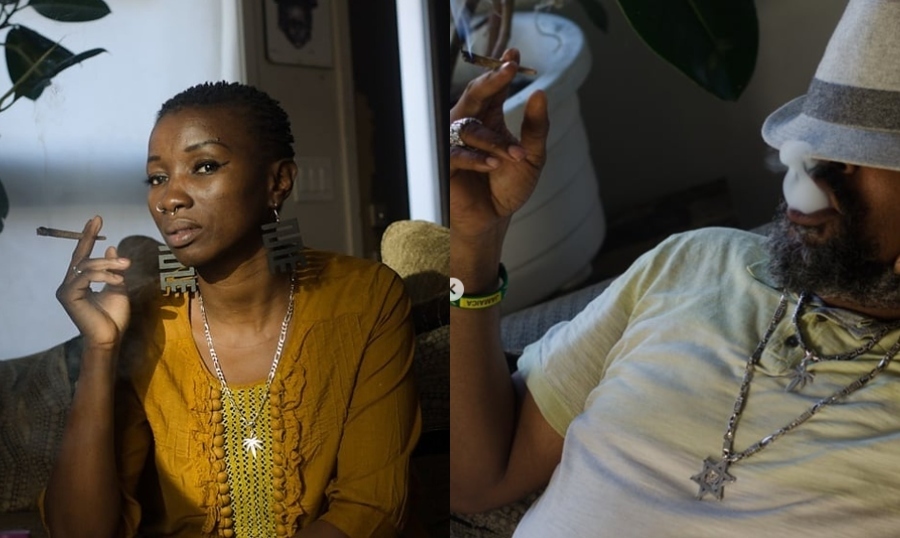 Left to Right - Noni Haynes, Omar Rodney (Courtesy OrGanja Society, Instagram)
The corporate cannabis landscape mirrors the broader Canadian corporate business landscape--white male-owned and dominated. However, there are historical, cultural and environmental implications that while ignored, impact the flavour of the industry.
One of the businesses taking it back to the roots is Greenport, a Black woman-owned cannabis dispensary in Toronto's Little Italy that focuses on the cultural heritage and history of the plant.
"It's been awesome to see the narrative around the plant change from something people use to get high, to something people can also use to heal," said Vivianne Wilson, founder and president of Greenport.
While she remains encouraged by the number of people who come into her shop looking to the plant for its healing properties, she's been disheartened by the lack of action at the highest levels.
"Legalization has been little more than a rebranding for others to own this industry instead of the communities historically and most significantly impacted by the war on this plant," she said. "A lot of the tax dollars are going back to law enforcement instead of programs and opportunities to actually help benefit these communities."
Wilson says to see the industry change and become more equitable for Black people we have to participate within it.
"Right now we need more voices speaking to our concerns. The industry doesn't feel like it has to listen to us right now because there aren't enough of us making noise," she said.
In the three years since Canada's legalization, there have been two known high-profile cases of illegal sales by Licensed Producers in the industry.
Licensed Producer Bonify was one of these two, caught selling 200 kilograms of illegally grown or unapproved cannabis products to the legal market. Their sales license was suspended and then reinstated within the same year. The business was back to selling products on the legal market by the middle of 2020 making over $1million that year. While they did close operations this summer, nobody has been arrested, charged, or even investigated.
Meanwhile, thousands of Black youth have had their lives forever altered by simple possessions for as little as three grams.
This kind of blatant hypocrisy decreases moral legitimacy in the industry. Without trust and faith, true flourishing cannot occur. The more stories told and voices heard from the communities most affected by the war on drugs, the more Canadians can understand why the current state of the cannabis industry is not the win we were sold.
The better the public and politicians can understand and act on information from communities, the greater chance Canada has at leading as a country and society with a truly progressive, restorative cannabis industry, one that benefits the many rather than the same small few.
Source Material:
Racial Disparities in Arrests and Charges: An analysis of arrest and charge date from the Toronto Police Services, Dr. Scot Wortly & Dr. Maria Jung, submitted to The Ontario Human Rights Commission, July 2020.*
How Diverse is Canada's Legal Cannabis Industry? by N. Maghsoudi, I Rammohan, A. Bowra, R. Sniderman, J. Tanguay, Z. Bouck, A. Scheim, D. Werb, A. Owusu-Bempah, The Centre on Drug Policy Evaluation, 2019.**