Rainbow Railroad was founded in 2006 as a volunteer-run organization by a diverse group of 2SLGBTQI+ activists and human rights defenders who wanted to do more to address the levels of violence queer people face worldwide. Their name refers to the Underground Railroad – a network of activists in the 19th century, who helped Black folks escape enslavement in the American South.
As the number of displaced 2SLGBTQI+ people around the world continues to grow, so does the number of requests for assistance from Rainbow Railroad. So far this year, Rainbow Railroad has already received over 4,100 requests for assistance and is averaging 10,000 requests a year.
Right now 67 countries criminalize same-gender intimacy. Between February 1st and March 14th, 2023, 56% of requests came from Uganda. Just last week Ugandan President Yoweri Museveni signed into law a bill announcing gay sex is punishable by life in prison and "aggravated homosexuality" including transmitting HIV/AIDS is punishable by death. Iran also imposes the death penalty on same-gender relations and sentenced 2SLGBTQI+ activists to death just last year.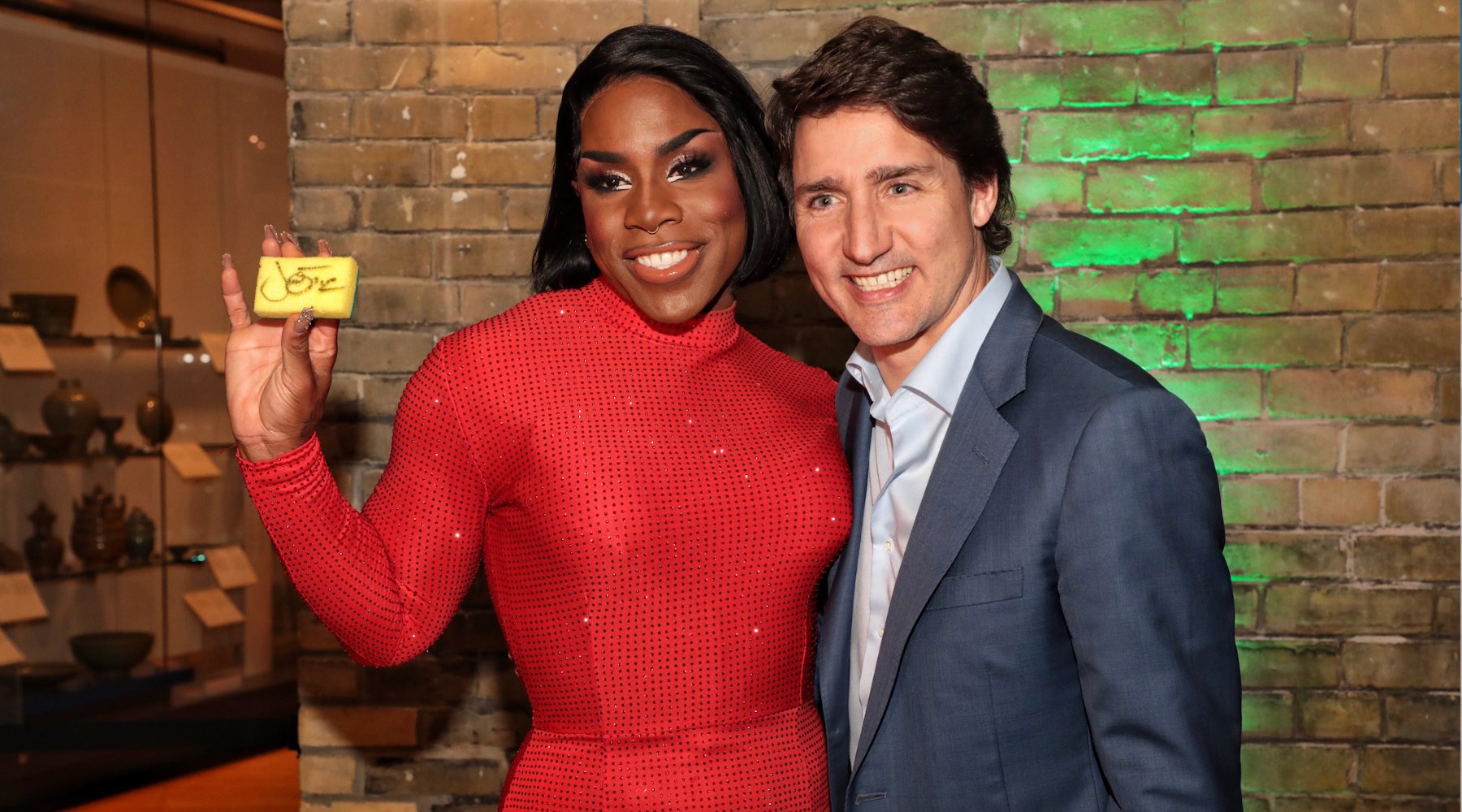 On June 8th Rainbow Railroad held its annual Freedom Party at the Royal Ontario Museum in Toronto, where Prime Minister Justin Trudeau announced a landmark partnership with the organization to identify and refer at-risk 2SLGBTQI+ refugees through the Government-Assisted Refugees (GAR) Program. Through this program, Rainbow Railroad will act as a trusted partner that can refer 2SLGBTQI+ persons for resettlement in Canada. The GAR Program will assist refugees for a year or until they can support themselves, whichever happens first.
This partnership is the first 2SLGBTQI+ specific refugee program involving direct referrals with any government worldwide. It will enable Rainbow Railroad to act alongside agencies like the UN Refugee Agency working with the Canadian government to refer at-risk 2SLGBTQI+ persons for resettlement here.
Al Ramsay, Vice President and Head of 2SLGBTQI+ and Black Customer Segments at TD Bank Group, the first corporation to support Rainbow Railroad, and a Board Member of Rainbow Railroad spoke about his own first-hand experience. Al was born in Jamaica where it is still illegal to be gay, but was fortunate enough to move to Canada at 18 with his family. "I get messages from 2SLGBTQI+ folks from around the world often – seeking help – especially young gay Black men still living in fear in Jamaica, my birth country and living in fear every day of their lives. I see that young man growing up in Jamaica in them. I can hear their voices. I know that could have been me."
Guests at the Freedom Party were treated to drag performances by Monet X Change, Luxx Noir London, Jada Shada Hudson and performances by Manny Dingo, Brayo Bryans, DJ Blackcat, John Caffery and Vanderoo - all hosted by drag queen Priyanka. The Freedom Party raised over $350,000 for the evening including $180,000 raised onsite.