He returned to the World Junior team in 2009, helping Canada win a second straight gold medal as he was named to the media all-star team thanks to his three goals and six assists. Subban participated at the IIHF World Championship for the first time in 2013 when Canada finished fifth. He had originally been named to the roster for the 2012 World Championship but was injured during the pre-competition camp and was unable to play. Subban plays for the Montreal Canadiens. Currently, he is the best defenceman in the NHL, having won the 2013 Norris Trophy.
When to watch: Mens hockey starts February 13
Bryan Barnett, Edmonton, age 27
Having already competed at the Olympic Games in track and field, Bryan Barnett is set to make his debut at the Olympic Winter Games in his second sport, bobsleigh. A sprinter on the track, Barnett won 200m silver at the 2006 IAAF World Junior Championships. He went on to compete at the 2007, 2009 and 2011 IAAF World Championships. At the 2007 Pan American Games he was a member of the Canadian 4x100m relay team that captured silver.
Feeling that his running abilities would transfer well to bobsleigh, Barnett decided to give the ice track a try. Named to the national development team, he made his competitive debut in November 2013 at the North American Cup stop in Calgary, helping push Justin Kripps to four-man silver. He made his World Cup debut less than two weeks later, also in Calgary, pushing Kripps to a 13th place finish in the two-man event.
When to Watch: Bobsleigh events start February 16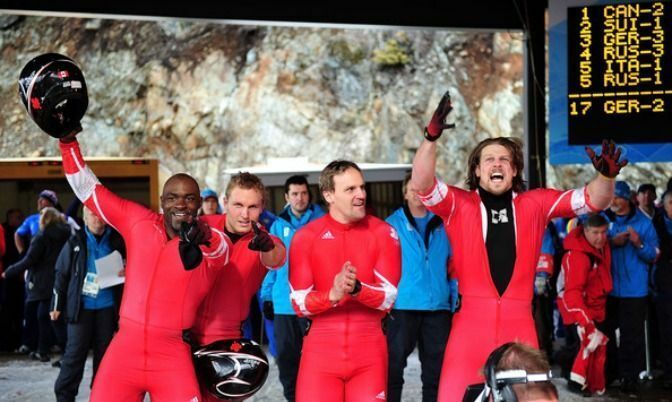 Neville Wright, Edmonton, age 33
Neville Wright first tried his hand at bobsleigh in the summer of 2009 and less than a year later was a member of the four-man sled piloted by Pierre Lueders at the Vancouver 2010 Olympic Winter Games. Wright's athletic career began in track and field. A sprinter, he competed at the 2007 IAAF World Championships as a member of 4x100m relay team and won bronze in the 100m at the 2007 World University Games. But after coming up short in his attempt to qualify for Beijing 2008 he sought out a new sport.
After pushing the four-man sled to a fifth place finish at Vancouver 2010, Wright has continued to be a mainstay on the Canadian bobsleigh team, competing at the 2011, 2012 and 2013 World Championships, primarily in the Canada-1 sled piloted by Lyndon Rush.
When to Watch: Bobsleigh events start February 16