When Ray Allen left the Celtics for the hated Heat in 2012, ESPN represented a lot of fan and media opinion with "Jesus is now Judas" — referencing his character Jesus Shuttlesworth in the Spike Lee movie "He Got Game" — while invoking LeBron with: "The Decision 2.0: How Could You Ray?" Ray also had his jersey burned by fans.
That same week, Steve Nash joined the hated rival Lakers. While most of the national media gave Nash a pass, like "Benedict Allen," some called Nash "a traitor," and quiet as it was kept, some Suns fans burned his jersey, too.
When Kevin Durant opted to leave the Thunder in 2016 for the powerhouse Warriors, yes, media attacked his loyalty, yes, OKC fans burned his jersey, and some even got creative by shooting at it.
Which all brings us to Wednesday's announcement of DeMar DeRozan's trade to the Spurs.
DeRozan is the only homegrown star in Raptors history who actually loves playing for the Raptors. Whereas Tracy McGrady, Vince Carter, and Chris Bosh all left or forced trades to escape Toronto, DeRozan embraces both the team and the community.
Doesn't matter. On his Instagram page Wednesday morning, DeRozan wrote: "Be told one thing & the outcome another. Can't trust 'em. Ain't no loyalty in this game. Sell you out quick for a little bit of nothing... Soon you'll understand... Don't disturb..."
Now we understand.
It seems that DeRozan is upset both by the trade itself, and also how it was handled – an aspect of etiquette that has never mattered for teams, but was allegedly LeBron's greatest offense in 2010.
In total, the Raptors agreed to trade DeRozan, Jakob Poeltl and a protected 2019 first-round pick to the Spurs for superstar Kawhi Leonard and Danny Green. Although Leonard is a top-5 NBA player, Chris Haynes reports that Leonard has "no desire to play in Toronto," and there are no assurances he will not flee for free agency next year.
On the business side, this is a huge Toronto gamble, and history suggests a losing one.
McGrady and Bosh departed as free agents, and when Carter was traded to the Nets, the best player they received in exchange was Alonzo Mourning – who then refused to play for the Raptors.
Sadly, even a one-year Kawhi rental would be the best star return on investment in Raptors history.
No star free agent from another team has ever picked Toronto, and when Canada's favorite NBA son, Steve Nash, picked the Lakers for millions less, many Canadian fans called him a traitor, too.
DeMar Derozan is not just any player being traded.
If DeMar's unprecedented Raptor loyalty can be discarded, then it can for any player on any team.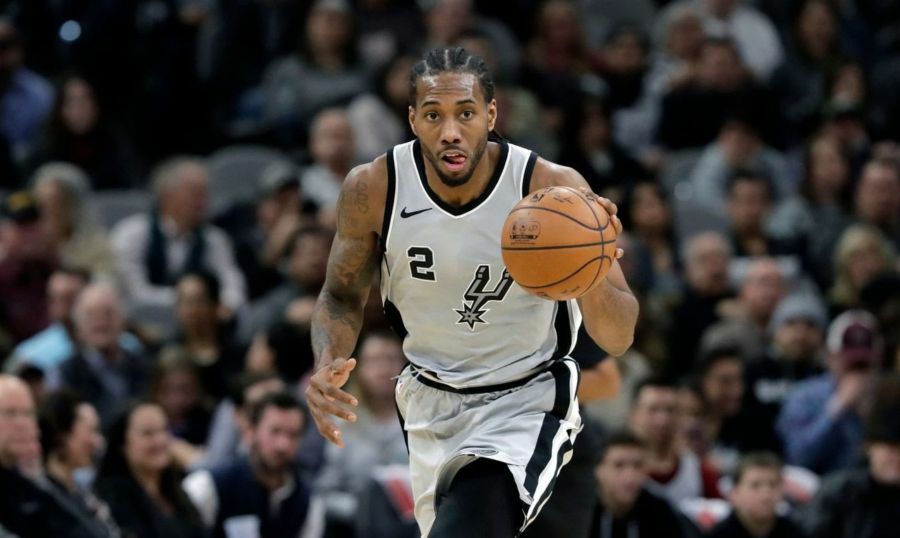 The Raptors agreed to trade DeMar DeRozan, Jakob Poeltl and a protected 2019 first-round pick to the Spurs for superstar Kawhi Leonard and Danny Green. (Eric Gay / AP)
DeRozan's trade is notable because he played for the Raptors, and is a four-time All-Star who just made All-NBA 2nd team last year.
The year 2012 was known for the high-profile defections or forced trades by Ray Allen, Steve Nash, and Dwight Howard – also media-demonized for wanting out of Orlando, and struggling with his inner-loyalty.
But what about loyalty to lesser players?
Months before the 2012 free agency, the Lakers traded away Derek Fisher to the Rockets. The saddened Fisher was actually incidental in the trade as the Lakers acquired Jordan Hill for a first-round draft pick. However, Fisher had a $4.5 million player option for the next season. For the Lakers, the value of saving that money was greater than any kind of team "loyalty" a team-leader and five-time champion might garner.
Just a year earlier, former NBA player Gerald Wallace was blindsided by his trade from the then-Charlotte Bobcats.
"I felt like it was a stab in the back, something I that I totally didn't see coming," said Wallace, "I was comfortable here. I thought everything was good… My heart was here. My heart and soul were here and it's always been here for the last seven years."
That's right. Wallace was heartbroken to leave the Charlotte Bobcats for a playoff team. It almost seems unfathomable until you realize that players are human beings, too. They have personal relationships, roots in their community, families to stabilize, and even feelings that millions of dollars can't extinguish.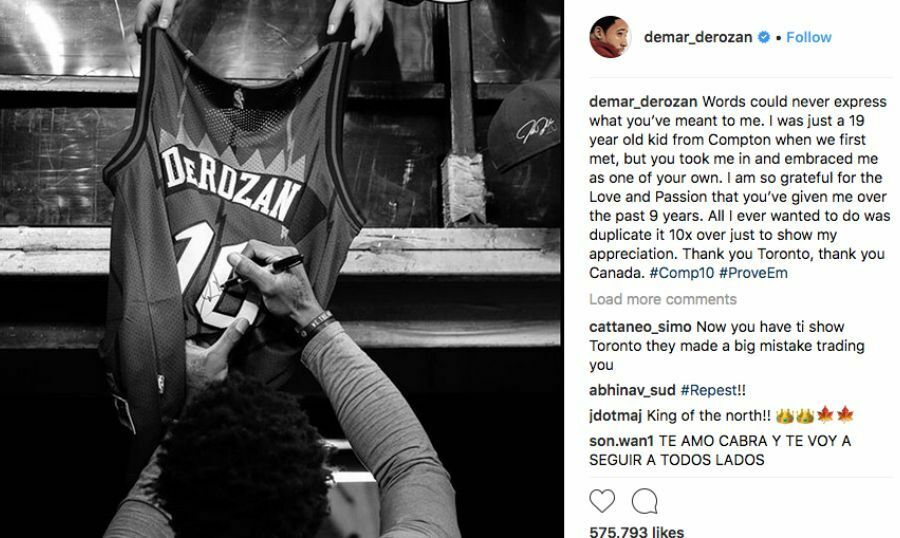 Employee studies regularly show that salary is not the highest factor in employee satisfaction, but it is being valued and respected by management. Millionaire athletes are no different. "To feel like you're not wanted anymore or you're not good enough for the franchise anymore," explained Wallace, "it's a slap in the face. That was a hurtful feeling for me."
Wallace's experience happens to lesser players all the time. Media and fans rarely if ever hold the team accountable, but write and view trades through strictly a business lens. For team owners, there are "bad ways" to trade a player, there are no jerseys to burn, and there is no social accountability – it's just strictly business.
And if Kawhi doesn't re-sign next year with the Raptors, it's also bad business. If Leonard does sign, even DeRozan's most loyal fans today will have their pain soon melt away. Most fans are no more loyal than owners should a move improve their team in the slightest.
For media and fans, loyalty and gratitude is a one-way street, something only to be requested by the players.
And NBA players know this. And if they didn't before, they were reminded again with DeMar DeRozan.
As DeMar said: "Can't trust 'em."
So the next time your favorite hometown star leaves your city for greener pastures, don't blame him.
Blame the Raptors, who just traded away their only homegrown star who ever dared to love them back.
This article was written by Chuck Modiano and originally appeared in The New York Daily News.