Lewis, a native of Grenada, moved to Toronto, Canada at the age of 7 but didn't begin his dance career until the age of 17. Most notably, Lewis has performed with critically acclaimed artists and choreographers such as Janelle Monae, Vicki St. Deny's, Robert Glumbek, Natasha Powell and Jasmyn Fyffe just to name a few. He has performed in many theatres across Canada, the United States of America, and Asia. A triple threat (singer, dancer and actor), we sat with Lewis and spoke with him about his humble beginnings in the performing arts and what it takes to become successful regardless of your career path. Make sure you catch Lewis in the highly acclaimed dance show PULSE, which opens January 7th and runs until January 18th 2015 at the Factory Theatre in Toronto.
How did you get into the world of dance?
I have always had a fascination with acting singing and dancing. And so I came here (from Grenada) and went to an arts high school at the Etobicoke School of the Arts for Music Theatre. From there, I was able to push my boundaries and see what I excel in. I decided after that I wanted to go to University for Dance. In Music Theatre, all we did was sing and act, but we didn't focus on dance. So I wanted to become a better dancer. I went to Ryerson University for Dance. From there, I was able to make connections with teachers that taught there, and they were able to help me further my career and make it into something. That's how it really started. I didn't grow up like some other kids in a studio. I started dancing at a late age at around 17 or 18. Since I started late, anyone can start late.
When did you develop this love for music?
It was a fun thing that my friends and I were doing in high school. But I have always loved music. If there was anything I liked to do, it was singing or rapping. This started later on as well. But all my life, since I was born, I loved music. I grew up with music. Being from the islands, everybody loves music.
You are one of Jasmyn's principal/regular dancers. What is it like working with Fyffe?
We ended up dancing for another choreographer, saw me in rehearsals, and told me she was starting a company and would love for me to be a part of a show she was doing. I said yes because she seemed really cool. After that, we have always had the best connection. She is so professional, provides a great working environment and makes everyone feel very comfortable. There are situations where you like the work you are doing, but the chorographer can yell at you and belittle you. That has never happened with Jasmyn. She is always positive and always a great working experience. If ever she needs me to dance for her, I'm always going to be there 100% because it's something that I treasure. The relationship we have is the best relationship. She knows what she wants, she is very professional and she has a team behind her who spells everything out for you. You don't have to assume or question anything. Everything is very professional and you feel like you are in a professional job. As a company, we warm up together and we crack jokes. I always say, in successful shows and relationships, everyone has to come together and laugh and crack jokes, but still get the job done.
So we're starting the New Year with the Production of PULSE. What do you enjoy the most about PULSE?
The rehearsals were awesome. We first did it at the Montreal Fringe Festival Summer of 2013. The full length work of Pulse was always fun to do in rehearsals. We were able to mess up, joke about it. Motown 60s and 70s, I didn't grow up in that era, so it was really cool to get in the mind frame of Jasmyn growing up with that music. So it was cool to hear these tracks and see where she was going with it. When we finally did it Montreal, it was the summertime, which is the best time to be in Montreal! That was definitely one of the best experiences. Doing it for the first time in a city outside of Toronto in the summertime, and we got a house for all of us to stay in. It felt like we made it! We stayed in a house that was an apartment style, and everyone had their own floor, own space, own kitchen. So that was a great experience because you don't really hear that from people who tour their first show outside the city.
Well actually, just last month, a friend of mine recovered a high school video of us performing a Motown Show, so singing and dancing to music from the 60s and 70s. And it was so painful to watch! But the music almost makes you feel like you grew up in that era. It feels like home.
Yea, exactly. And she has done a good job making you feel like you were part of that era in terms of movement. Some of the moves are modern and today's movement and contemporary with fusion, but some of them she definitely took it back to that era and you get the vibe of the whole 60s 70s sound. It is a fun time. The music back in the day was really creative. They were the trendsetters of what's happening today in music. People looked up to these artists; like James Brown. Everybody was going to see his concerts back then and before he passed. These artists are legends. And some of the songs are iconic. I think people will definitely get a glimpse or reminisce of their childhood or their upbringing. But also, people will get to remember that this music was creative, and set boundaries. Most of the artists we play are black artists, and back then it was unheard of to go see a black artist in a show. But people love these artists so they went. They loved the music and they loved the artist. And people get to remember their roots and the past. And look at the future and think how much music has grown.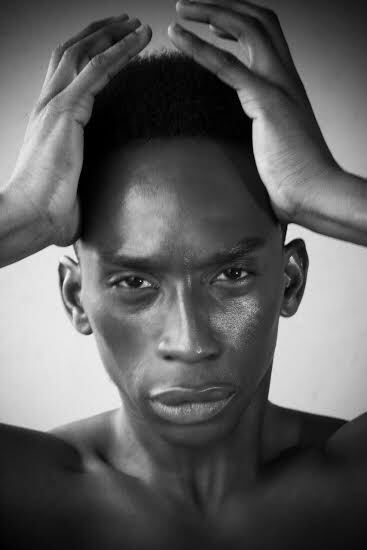 What more do you want to do in the performing arts?
I want to continue dancing, and I am looking to do more acting. For the future, I want to be a successful actor, or a performer in general. Even doing musical theatre and getting back to my roots doing all three: singing, acting and dancing. I wont' give up on one and do another. I will continue doing everything. And I wont say no to do something else. Time is too short, and if you pass on an opportunity it may never come again. I've been fortunate, where dance shows I've done, choreographers have seen it and wanted to work with me from there. I am very fortunate to have all these experiences and get more jobs out of it.
Is there a dancer or actor/actress that you would like to be on stage with?
I look up to actors like Denzel Washington, and Will Smith. From day one, Will Smith was the reason why I liked to act. The Fresh Prince was everything!
Choreography wise, There are a lot of top choreographers, but I am not set on one choreographer. If anything, I would love to back up dance for Beyonce, Lady Gaga, Usher or Chris Brown. Those are a few artists whose tours I've gone to and thought "I could do that! I could be up there!"
You have given a lot to for the arts community here in Toronto and overseas, but what has the performing arts done for you?
Wow! That's a good question. For me, it has really opened my eyes to certain things. Allowed me to dream big and go for certain things. I also feel the teachers that I've had within the arts have played a huge influence on my life. I am fortunate for artists and teachers and everybody I have worked with in my life. I will always remember who have gotten me to where I've been. With the performing arts it allows you to express yourself and be who you want to be. It takes special people to get into that field. It's easy to just give up if you haven't gotten an acting job or a dance job. If you go to auditions and don't get it, it's easy to give up. But the special ones who really love it, it shows. and in the performing arts you have to love it, and it has to love you. With me, the performing arts have loved me. I came out of the womb singing. It has always been a part of me. Every old person says "I used to sing and dance". You know when someone is meant to be in that field. I am very grateful and I am not going to stop anytime soon. I will get better and I will continue to be humble and get my career to the next level.
Well they do say you need thick skin to be in the Performing Arts.
Well to be quite honest, it has a lot to do with your upbringing. Your beliefs, your morals, your values. Actually the reason I have thick skin isn't because of the performing arts. Not at all. It's definitely my upbringing. My family, my beliefs, religion. If you don't have that, you can't succeed in any field. You won't get what you need all the time. It's up to you to say I won't stop. A lot of doors close before one opens. And that happens to anyone in any field. If you want to do what you want to do, know things wont always work out in your favour. And the ones that know that will succeed because something like that won't stop you.
PULSE is a part of the 2015 Next Stage Theatre Festival. Show times:
7th - 6:15,
8th -10PM,
10th - 7PM,
11th - 2:30PM,
13th - 7PM,
15th -5:30PM,
16th - 5PM,
17th - 9:30PM,
18th - 4:15PM