In Canada, 2017 was marked by the epic failure of Sears Canada, it even made the Canadian Press Business story of the year.
Listen to the audio version of this article:
According to a report in the Globe and Mail, in 2016 an analysis of Canada's digital commerce landscape revealed that although consumers are increasingly shopping online, our merchants have been slow to embrace the e-commerce wave. The study recommended that Canadian merchants make use of the local technology ecosystem to help them modernize their operations for the 21st-century buyer.
Isaac Wanzama has made his career by staying at the centre of that ecosystem. In 2003 he founded an e-commerce services company called geekspeak Commerce. His company started out specializing in writing product descriptions for major retailers and manufacturers and now his client roster has expanded to include retail juggernauts such as Amazon, Walmart, Honeywell, Indigo and Best Buy.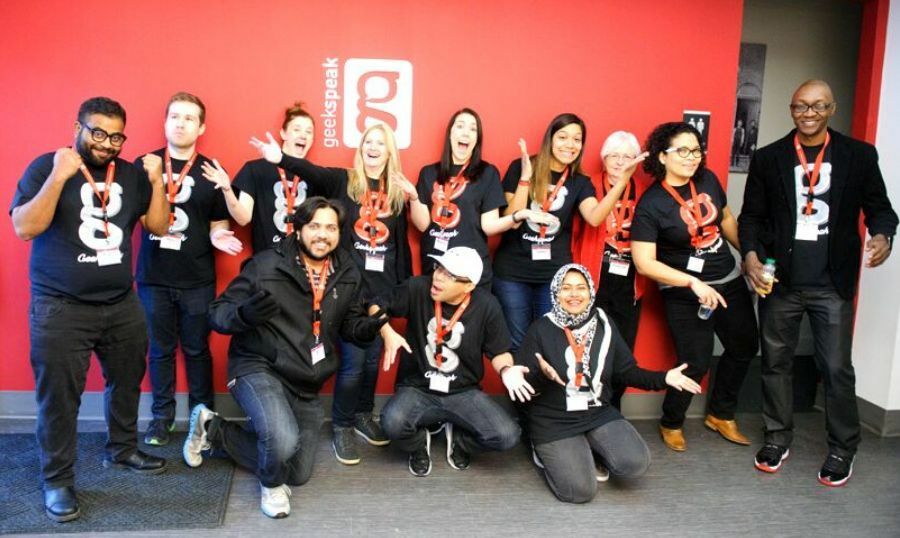 "E-Commerce is a new space for a lot of big companies, and they are still trying to figure it out," says Wanzama.
Geekspeak now provides a range of services including content creation, data analysis and product photography and video.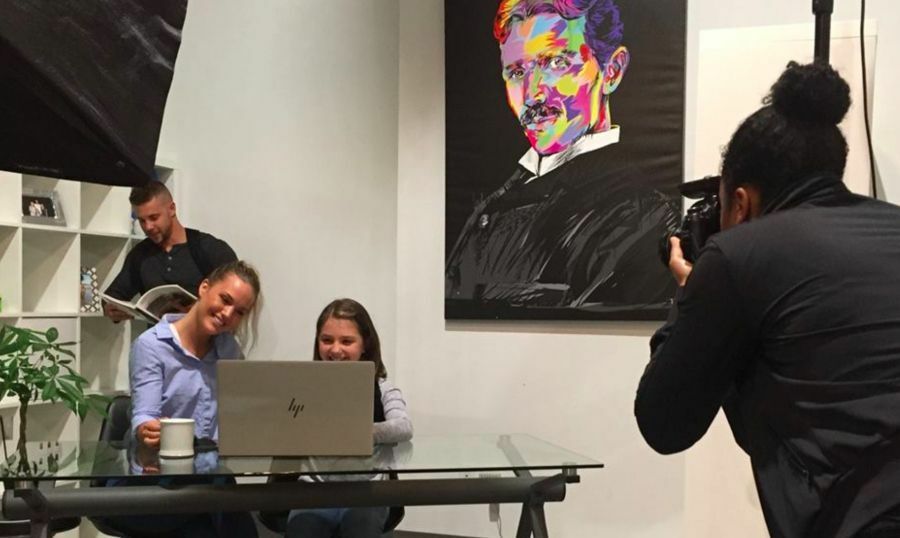 Wanzama says most companies don't want to learn about online engagement or optimization, so geekspeak has filled the void for major retailers as they transition to the online market. The writers at geekspeak are specialized, equipped with the knowledge to write for optimization, and can have a product description translated into almost any language.
Ginnie the AI
Wanzama cemented geekspeak as a leader in e-Commerce tech when he introduced Ginnie to his client base. Ginnie is a proprietary content creation system that automatically generates intelligent product descriptions in less than thirty seconds.
"It takes a writer approximately thirty minutes to create a product description," says Wanzama, whereas Ginnie can generate three thousand product descriptions in just over a minute.
The retailer just has to enter five facts about the product such as; dress, summer, cotton, red and striped. Then Ginnie gets to work.
On platforms like Shopify, where small business owners are often adding new items daily, they really benefit from using Ginnie, by lowering cost of labour. Geekspeak is currently working on Ginnie version 2.0, which should be available in 2019. The upgraded version will allow users to upload an image of a product and Ginnie will create a description based on the image alone.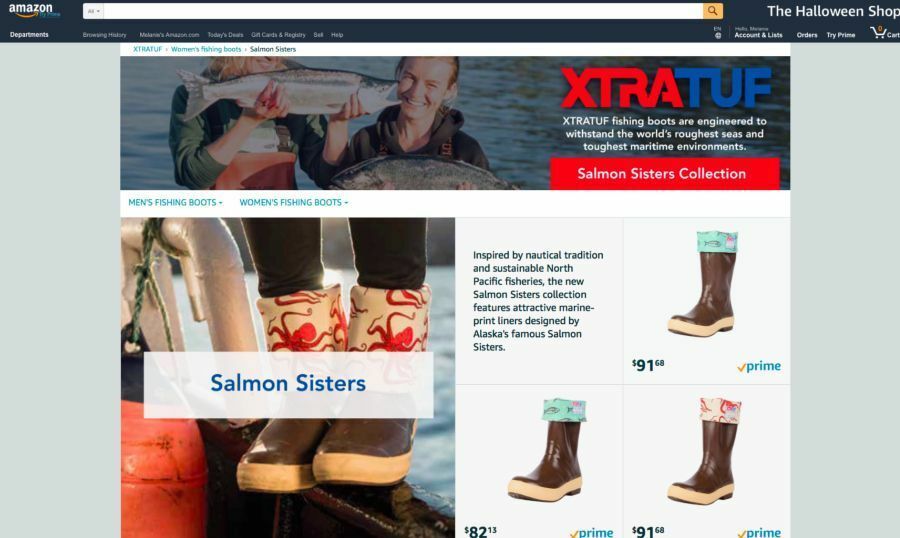 Big Challenge, Big Reward
No start-up business is exempt from facing difficulties. Wanzama says landing the first big client for Geekspeak was a hurdle he was determined to overcome. He relied on his work ethic and skillset to create a solid reputation.
One of the challenges Wanzama said he faced was ensuring big retailers felt secure with a small start-up. He shares a story of the beginning stages of when geekspeak's head office was his home office. Wanzama didn't have access to a fancy boardroom when Wal-Mart agreed to meet with him, so he planned his meeting with Wal-Mart executives at a local sushi restaurant. Wanzama was able to close geekspeak's first big client at a restaurant table because he was confident in the quality of services he was offering. After successfully delivering exceptional service to Wal-Mart, word spread like wildfire and more big companies began seeking geekspeak services. The company is now headquartered on a prime spot in downtown Whitby, Ontario.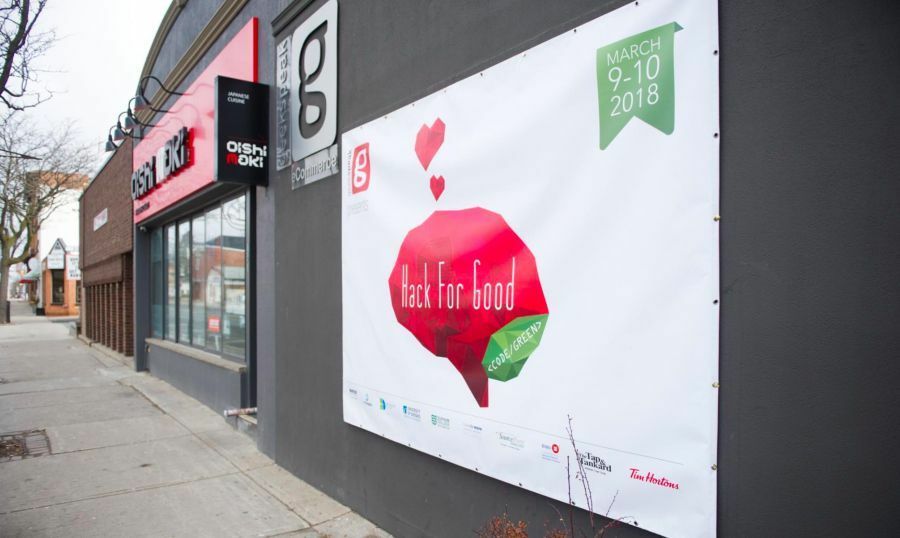 Beyond inventing creative AI, and maintaining high-end clients, Wanzama and his team find time to support local technology initiatives. And they've started a yearly competition called Hack For Good. This year will make the third Hack for Good by geekspeak; a competition lasting thirty-six hours where students and young professionals develop technology to be used for a good cause. Last year's theme was based on green energy, this year the theme is Artificial Intelligence for Good.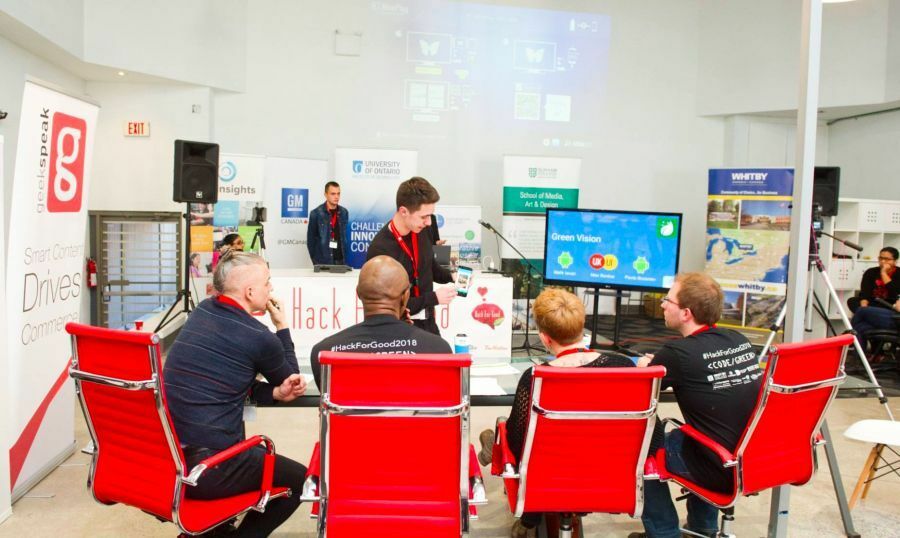 Every day at geekspeak is different for Wanzama, but his passion lies in pitching and gaining new clients to add to the company roster.
His advice for anyone considering starting a business: just "do it"! And give it time to grow… nothing happens overnight.
To learn more about geekspeak's services or to sign up for their Hack For Good competition, head over to their website at geekspeakcommerce.com.
Kezia Royer Burkett is a creative freelance writer with a degree in communications and multimedia from McMaster University. When she is not writing she is finding inspiration living life, raising her son and spending time with friends and family.