The three new collections are: Hemp Seed Oil For Lush Hair Length with Ginseng Root & Horsetail Extract, Purple Rice Water for dry, stressed and colour treated hair, and Moringa & Avocado - Power Greens for dull, distressed curly hair.
"Canadians will truly be excited about our new collections. We are proud to introduce new products that you haven't seen before, packed with naturally derived ingredients," says Abimbola Rafuah, associate brand manager for SheaMoisture Canada.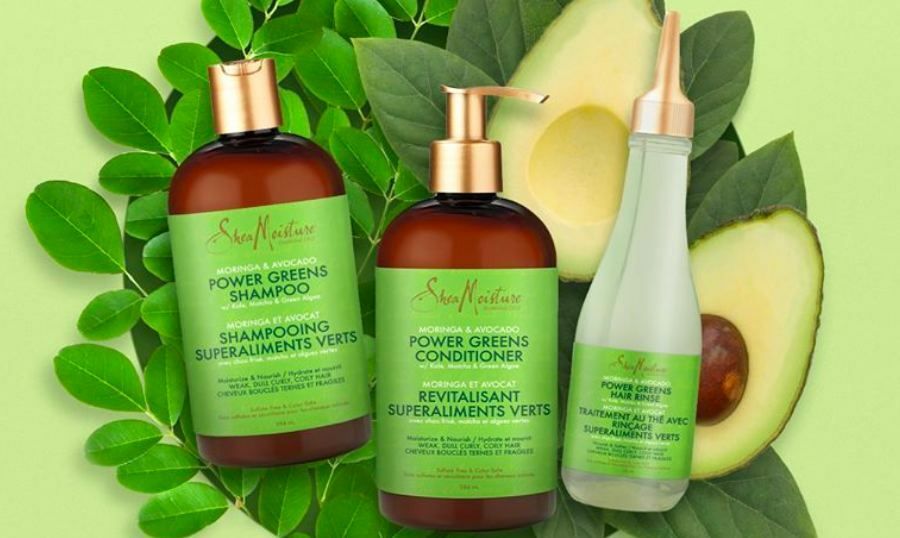 The new Moringa & Avocado Power Greens line is formulated with hydrating and split-end fighting ingredients like moringa, avocado, kale, matcha and green algae. For many of us, these greens are a big part of our regular diets and now SheaMoisture wants to bring that green goodness to your hair! The Power Greens line is made up of a new shampoo, conditioner, hair rinse and hair treatment. This fantastic four is all about revitalizing and adding more moisture and shine to your strands. Like all SheaMoisture products, this line is cruelty-free and contains no mineral oil, parabens, phthalates, petroleum or sulfates. So here's what you need to know about each of the products in the new Moringa & Avocado Power Greens collection.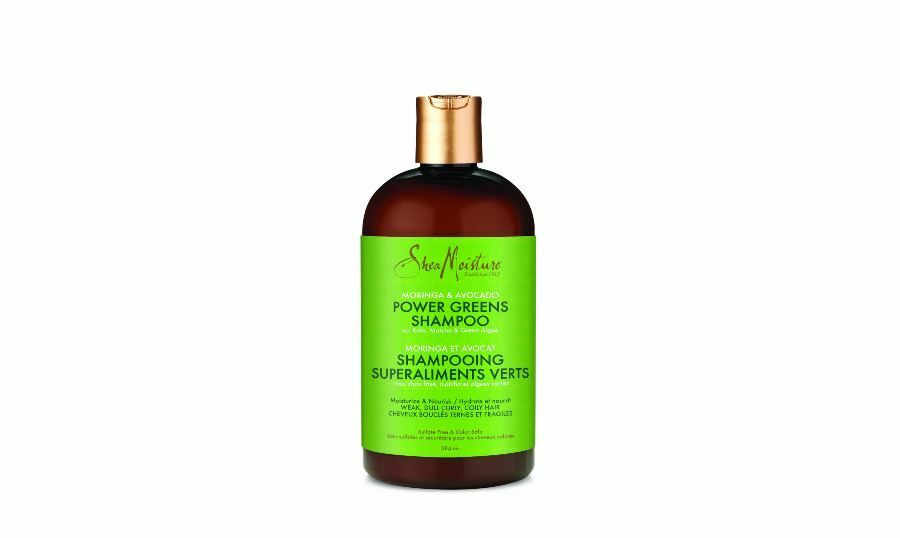 This is a nourishing sulfate-free shampoo, with a really nice lather to it. If you're not used to SheaMoisture shampoos you might find the texture a tad thin, but it actually distributes quite well and leaves my hair soft and clean…even after the first use. Plus, the shampoo doesn't make my hair feel tangley during the wash. That's thanks to ingredients like nutrient-rich avocado oil and hair strengthening moringa oil.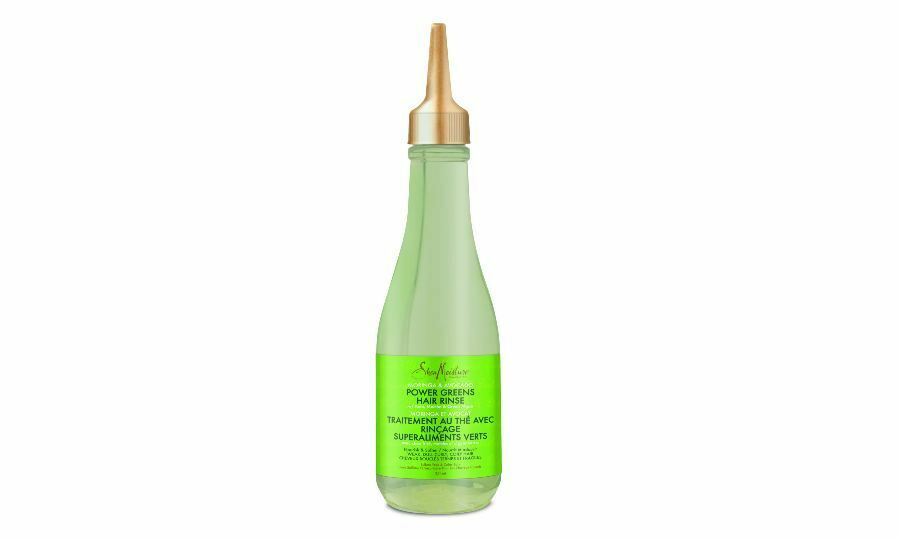 Can't say I'd ever used a product like this before. This is meant to be like a pre-cleanse for your scalp. The cool thing is that the rinse foams and tingles a bit on the scalp. It's infused with antioxidant-rich green tea, which actually helps prevent dry scalp and itchiness. There's also aloe vera in there that repairs dead skin cells and promotes hair growth. Be careful when applying or you might use too much... as I did at first. You can use this new product as a step 2 after shampooing. For best results, apply the conditioner while the rinse is still on. Then on those days where you don't want to do a full wash, the rinse is awesome to use instead of your shampoo!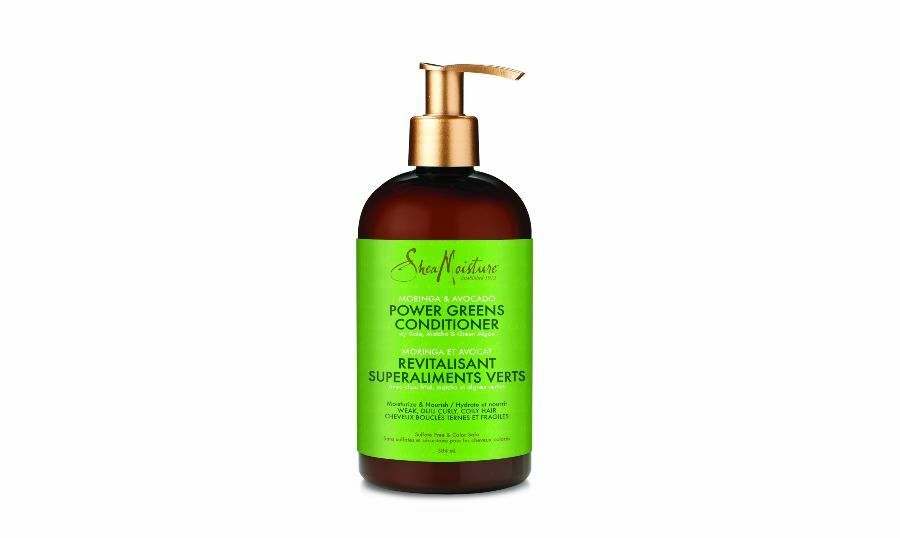 This creamy conditioner has a calming, fresh scent and a dreamy light mint colour; you definitely get a multi-sensory experience when using it. It's described as a moisturizing and cleansing conditioner. The mix of protein-packed nourishing greens like moringa, kale and green algae work together to improve your hair's manageability and boosts luster. If you have thicker hair, try combing through for the conditioner to really work into your hair.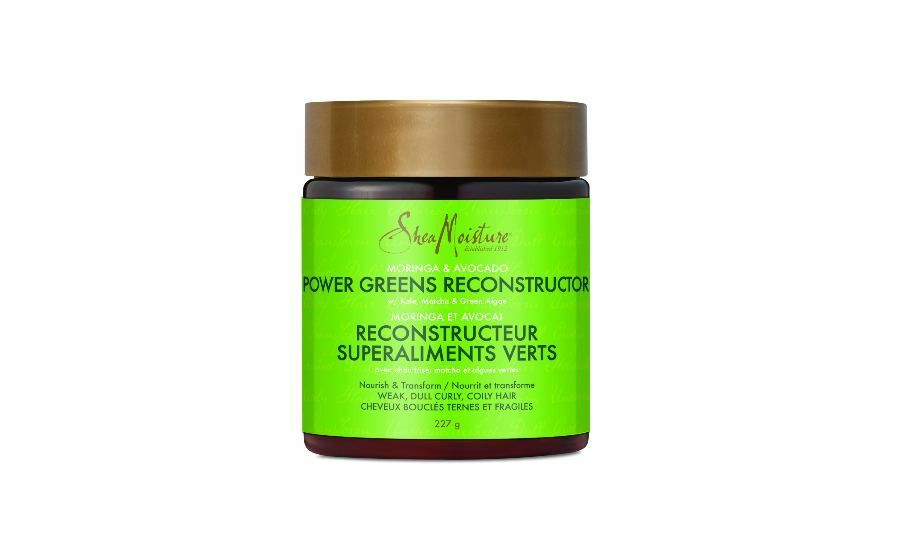 In my opinion this is the star of the lineup. The formula is very light; it reminds me of cream cheese icing! This product is a deep conditioner that combines moringa, avocado and even moisturizing coconut oil to strengthen weak, damaged hair. I coat my hair and then place a plastic cap on for about 15 minutes to let all the green goodness sink in. Even on initial application, this product smoothed out my 4b hair, quickly melting away my tangles. I'm able to finger comb with ease. It rinses without fuss and the result is softer, less frizzy and more visibly shiny hair.
Shea Moisture Canada's Power Greens, Hemp Oil and Purple Rice Water collection are all available now at Walmart locations across Canada and Walmart.ca
Nneka Elliott is an award-winning TV news personality turned actor and beauty influencer. She shares how hair, makeup and skincare helps her make power moves on and off-camera. Follow her on Instagram @nnekaelliott.