Hailing from Benin, Sena Ahohe, the creative mastermind behind the brand, moved to Canada in 2013 after completing her studies in the United States. A trained and certified pharmacist, she was more interested in kick-starting her career in pharmaceuticals than pursuing a profession in the world of fashion, until a chance encounter with a friend opened her eyes to the possibilities.
"I had gone to Africa on vacation and brought back some African clothes for a friend. When I gave them to her she said she would keep them for a special occasion. I found that strange because these are everyday wear for us. Of course, we have clothes that we wear on special occasions but what I gave her were casual clothes. It really made me think about how North Americans perceive our clothes. It sparked something in me and I started to wear my African prints to work to help people understand how to use our prints."
She was quite surprised at what happened afterward.
"People really liked my clothes and started to ask me where they could buy something similar."
This feedback further piqued her interest and she seriously considered creating an African fashion business.
Growing up in Benin, Sena's mother was a textile merchant and she learned a lot about what makes a quality fabric. Her challenge then was how to adapt African prints into styles that Canadians could use for social activities, work or important events.
In 2016 she made her first collection of casual wear and showed them in different places. The pieces were very well received and that pushed her to take the leap and dive fully into the business of style creation. Since then her designs have been featured at various African events including African Fashion Week Toronto.
Sena shares that one of her biggest fears was what people would think.
"Despite all the feedback I had gotten I was still concerned that [the designs] would not be received positively. African print is very colorful and I was concerned about people's perception. But then I thought that if I have a vision I must honor it. Some will like it, some won't."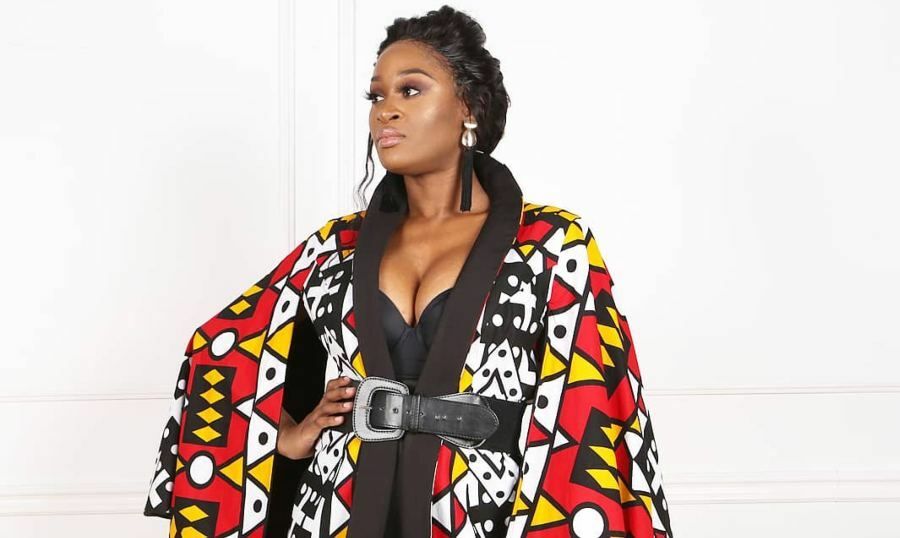 Her solution to making the colorful prints more palatable for North Americans is to combine them with solid colors.
Sena feels that her biggest challenge to date is marketing.
"I didn't realize there were so many African designers but even though there is some competition, there still aren't enough African fashion outlets to serve everyone. I would like to see an African shop in every mall."
In the beginning, Sena lacked confidence and was very hesitant to take charge of certain tasks, and instead paid others to do them for her. She has since gained the assurance she needed and has started taking on more responsibility for her brand.
She admits that one of her biggest mistakes when she started the business, was to exclude the use of social media.
"I am not a fan of social media but in hindsight, I should have been posting photos of the styles. I only started using social media in late 2019. Now I am using it to reach out to other people and grow my audience. You don't build a business overnight. It takes time. People only see the end result but they don't see the struggles in the process."
Her sentiments will resonate with many entrepreneurs and emerging African fashion designers. Young designers on the Continent still struggle to gain local market share in contrast to those in Europe and North America whose location may give them more of an advantage.
While fashion icons like Yves St. Laurent, Burberry and Michael Kors have been mixing African prints in their designs for years, African fashion is still yet to cross over into the mainstream
African fashion is already estimated to be a $31 billion industry, so there is definitely room for African fashion to take a more commanding place on the global runway. And emerging designers like Sena are paving the way. Her mission is that her brand is recognized as one where customers get the highest quality of African-inspired clothing on this side of the Continent.
"This is something that we need to focus on more in black businesses. Many people say my designs are expensive, but I'm giving them a quality product and if you want good quality you have to pay for it. We have to learn to produce and buy quality products and not balk at the price. We have to change that mindset."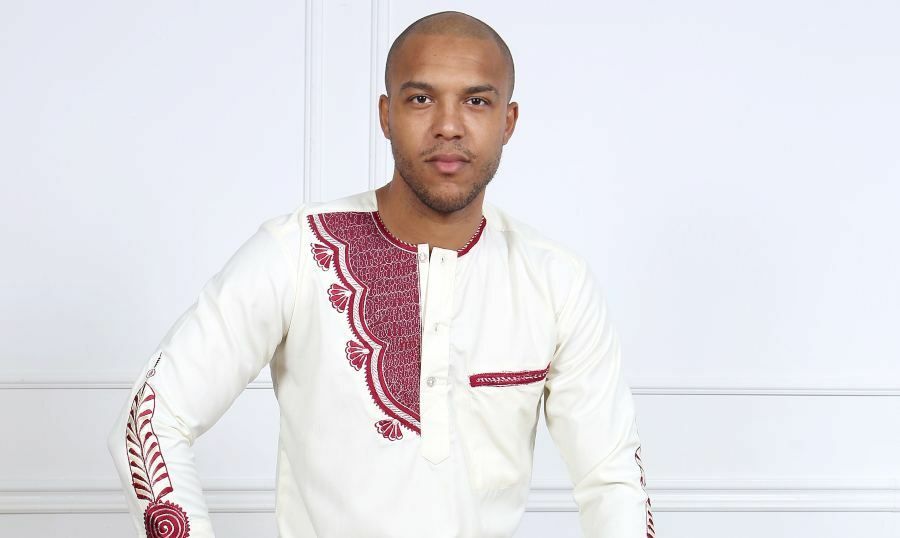 Unlike other designers, she doesn't create her pieces according to seasons. She makes her clothes versatile that they can be worn in any season and is still trying to decide whether she will structure her designs by collection, prints or specific styles.
Inspiration for her collections comes from the styles that she created for herself in the past and some Western designs but she admits that she's not inspired by any famous designers or well-known fashion houses. The majority of her designs are made in Cotonou, Benin, but she hopes to collaborate with some local Toronto seamstresses in the near future.
It's not all been daffodils and roses for her either. She gets some flak from others about incorporating different cultures in her business but she tries to educate and encourage the naysayers to change their mindset.
"One of the biggest criticisms I've gotten is for my use of white models to model my designs. I work with anybody. African print looks good on anyone and I embrace anyone who wants to wear my designs."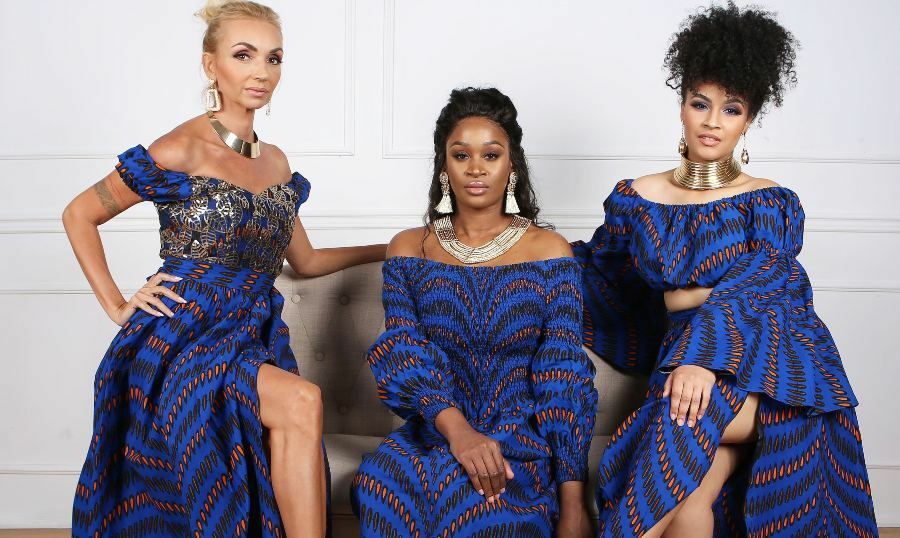 Sena is adamant about wanting her brand to be inclusive of other cultures. As she explains, "A Caucasian woman who is married to a black man may want to wear these styles. Anyone should be able to wear the clothes regardless of shape, color or class."
When asked about being nominated for the ByBlacks People's Choice Awards she had this to say.
"One of the things I've learned is that you never know who is watching you out there. At least some people are recognizing my brand and the work and passion that I put into it. It gives me the courage to keep on going."
She encourages emerging designers to, "follow your gut because most of the time your gut is right. Don't compare yourself to others. When you compare you'll never be able to keep your focus. If God puts a vision in your mind follow that. Surround yourself with other successful people and learn from them. There will be positive and negative criticism. Find out why they are feeling that way but remember there will always be more negative than positive criticism."
In 2020 Sena plans to focus on growing her online presence, building her brand and designing more styles. Based on suggestions from her customers she also plans on starting a kids collection by the last quarter of 2020.
"I also want to add more accessories to my collection. It's important to listen to what your customers are asking for and see if it fits into your model and evolve."
All the jewelry in her collection is handmade by women in Benin.
"It's a way to give back to my community and help other women in African communities. The jewelry is made out of leftover fabric from the designs as a way to stem waste."
A brand that is not interested in being stereotyped, is conscious of sustainable social responsibility and unapologetically focuses on superior quality may well become a game-changer in the fashion industry.
Karlene Millwood is an award-winning author, screenwriter, playwright, and speaker. She is a twice published author with two independent books, has collaborated on another two and has created several courses focused on Writing, Storytelling and Mindset Transformation. As an independent playwright and filmmaker, she wrote, directed and produced her first play, Forgiven, in 2014 and completed writing her second play, Diamond Life, in 2018. Stepping out of her comfort zone she co-produced her first short film, Princess Lamp, in Vancouver in 2016, and her second, When Destiny Calls, in Toronto in 2017.