"There's a lot of culture and passion and love around natural hair and to have that being accessible to all the people in Montreal, Quebec and across Canada is amazing," says the representative of SheaMoisture Canada, Tyra Jones-Hurst.
The brand established itself in Montreal by introducing its three core hair care collections to the market, the Jamaican Black Castor Oil Collection for Strength and Restoration of the hair, the Manuka Honey & Yogurt collection for Repair and Hydration and finally the Coconut & Hibiscus Collection for Curl Enhancing with Silk Protein & Neem Oil, a line which also features an iconic SheaMoisture product, the Coconut & Hibiscus Curl Enhancing Smoothie.
All collections are available throughout Quebec, these particular collections are featured in PJC Jean Coutu drug stores across the entire province.
"We recognize that there are different parts of the hair journey and there are many different hair types. There aren't many brands that represent all of them so it was important for us," said Jones-Hurt about the three collections that were introduced to the Quebec public on Wednesday.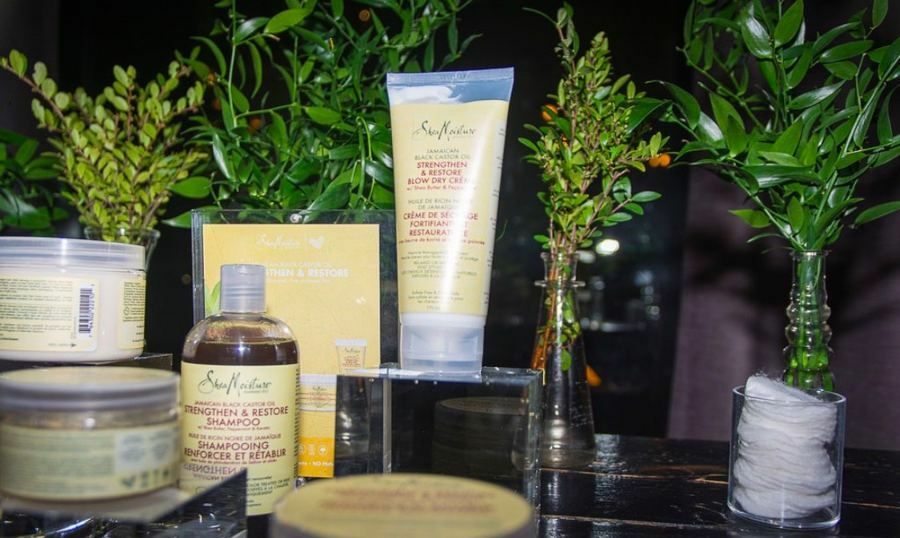 The event was very well received by the local women who attended. Aside from the three hair cair collections that were introduced, SheaMoisture greeted us with cocktails, appetizers, live music by DJ Karaba, hair touch-ups by Salon Glam O Naturel and hand massages using SheaMoisture's Raw Shea Butter Hydrating Body Lotion and 100% Raw Coconut Oil Daily Hydration Body Lotion.
There was a tarot reader in place that made everyone feel at home as well as a hand calligrapher who wrote everybody's names on small hairbrushes that we got to take home.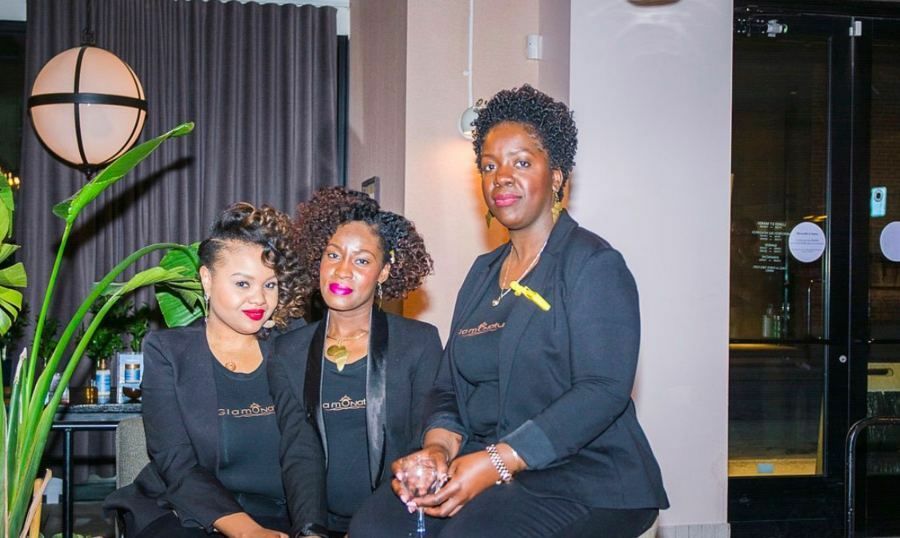 The energy in the room felt very encouraging and welcoming. Women couldn't stop smiling and complimenting one another's hair whether it be afro, curly, braided or straight.
Sophia, 29, wears her long dreadlocks with pride. She said that she found out about SheaMoisture when she was a teenager. As soon as she wanted to go back to natural hair, 10 years ago, she immediately started using SheaMoisture, which she found out about on YouTube.
She would only be able to buy the products in the U.S. when visiting cousins, since they weren't widely available in Montreal.
"I like how it helped me embrace and accept my natural hair. I'm happy that it's now available everywhere here."
Women felt at ease being themselves, loving and accepting one another unapologetically. This was the SheaMoisture effect.
The products that were introduced during the event are now available in all Jean Coutu stores across Quebec.
Wala Amara is a Montreal based journalist and host who covers different topics ranging from beauty, sports, culture and lifestyle. Amara is a Concordia alumni having previously worked for FOX Sports 1340am in Virginia as well as several other platforms such as The Link Newspaper and Hoops on the Rise. As a translation major, she is fluent in four languages.