The 7th annual African Fashion Week Toronto started off with a bang, taking over the 7th floor, and the beautiful rooftop patio of "Spaces" at 180 John Street in the downtown entertainment district on Thursday night. A selection of who's who of African fashion designers, models, media and guests jigged and jostled to get their first glimpse of some of the creations we would see float down the runway over the course of the 3 day event.
While we only experienced what some might liken to an amuse bouche of delectable fashions, these looks left our palates salivating for more.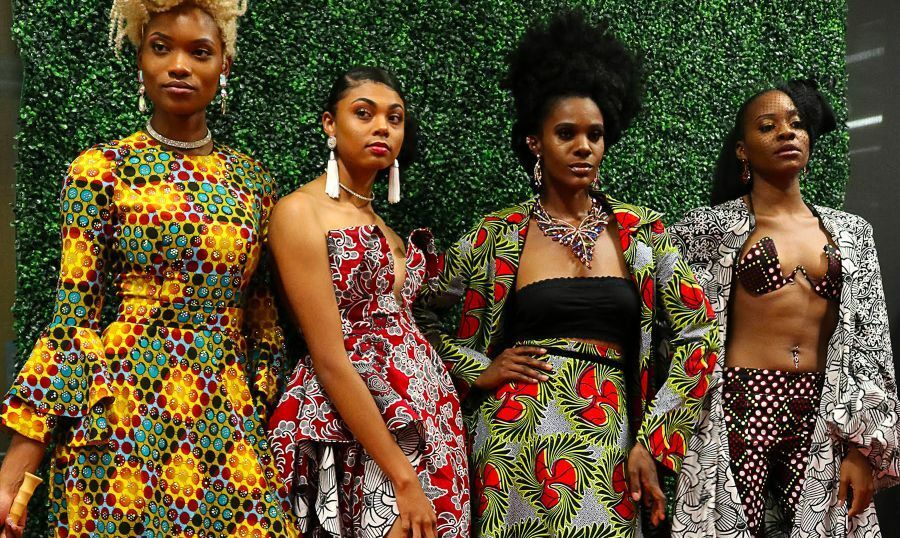 Not only did the runway provide us with a feast for the eyes, but the attendees themselves had us panting after pant suits and drooling over dresses. From printed sets that would make you think twice about how much you really need that Chanel suit, to dresses and jumpsuits that would even make Anna Wintour do a double take, the guests, both male and female, did not come to play! Here are just a few of the looks that had us considering "grand theft apparel", because these folks looked like a million bucks!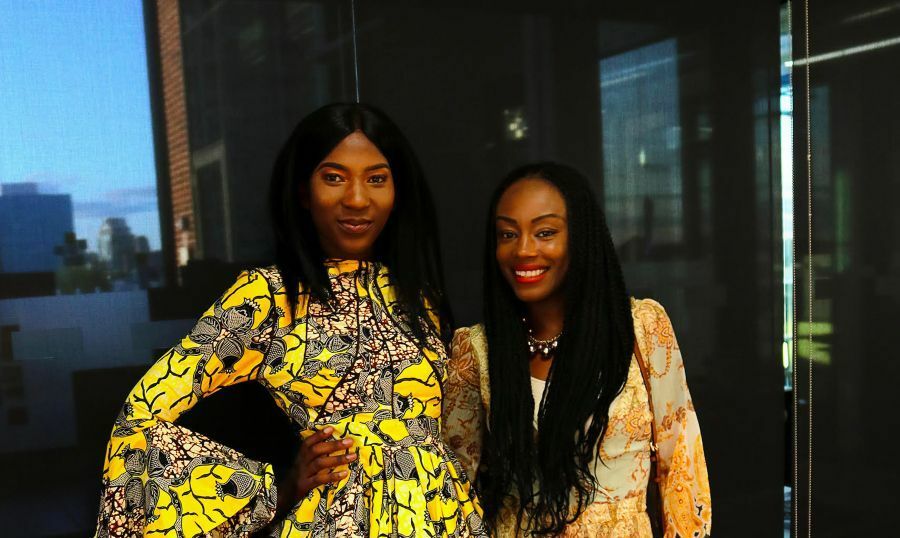 Roxanne Lakinoise (model) & Prestila Mak (Be Mak Paris)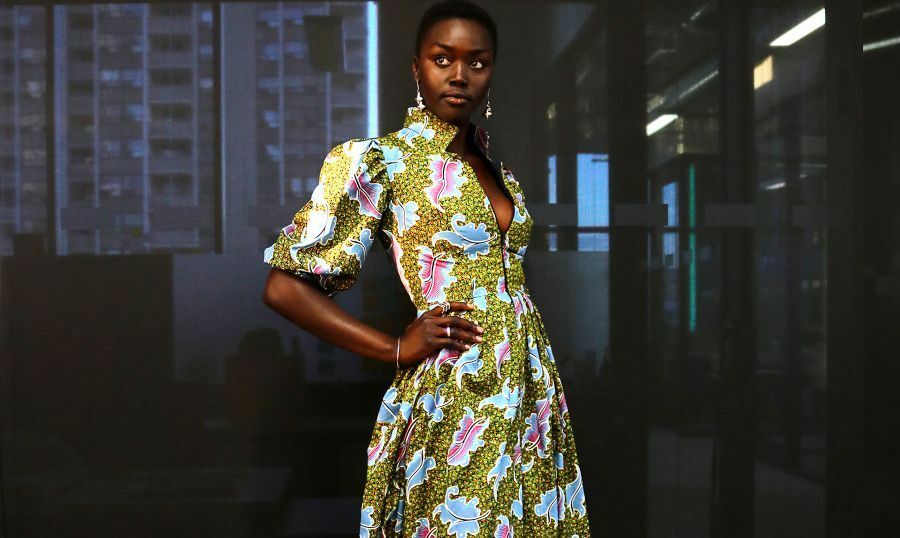 Chudear Daniel, Model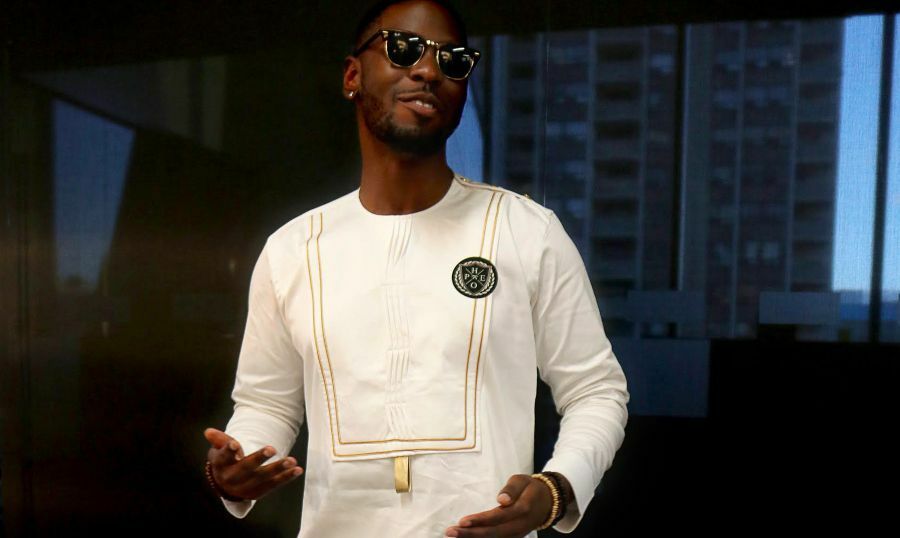 Motaniel, Stylist/Designer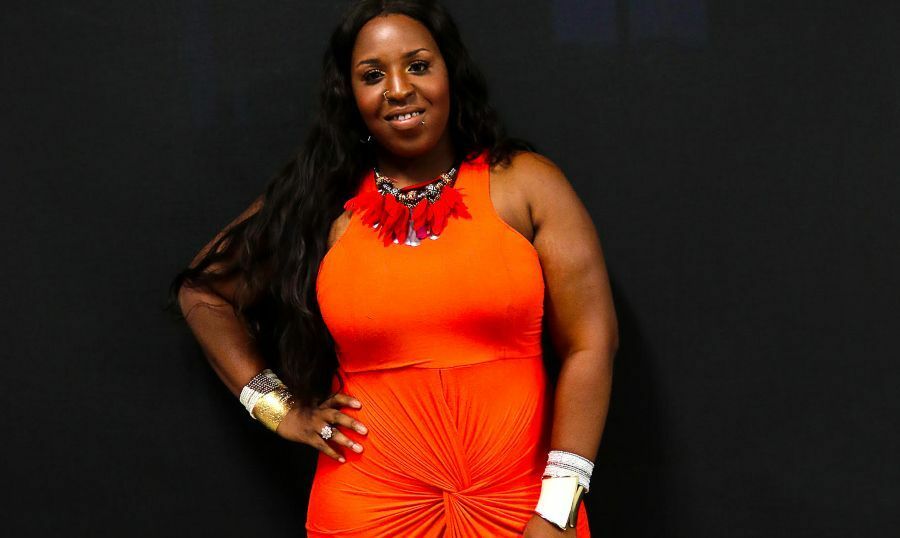 Jackie Clarke, The Well Connected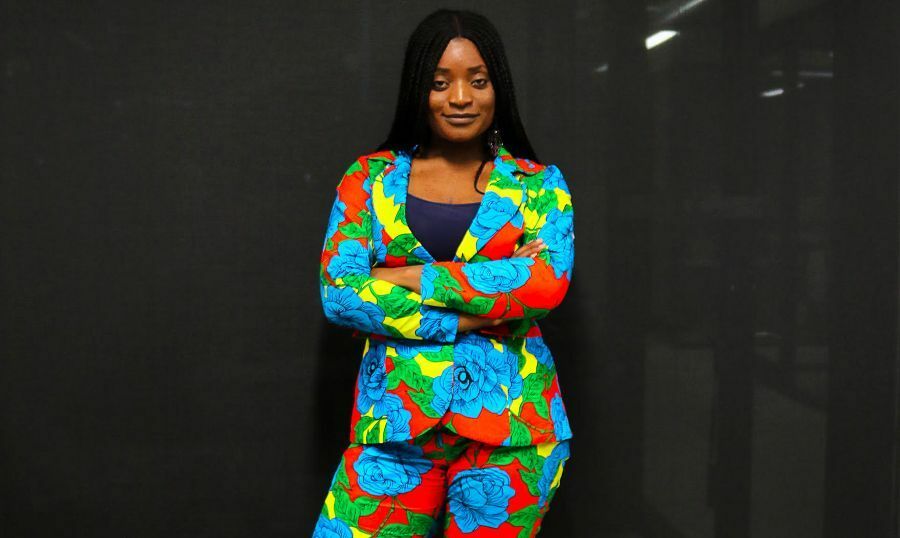 Yvonne Ben, The Kscope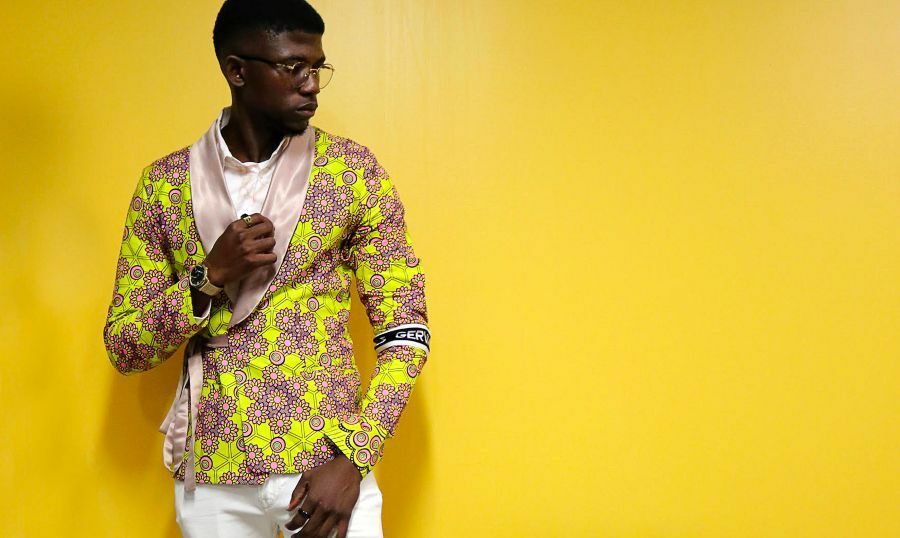 Oluwole, model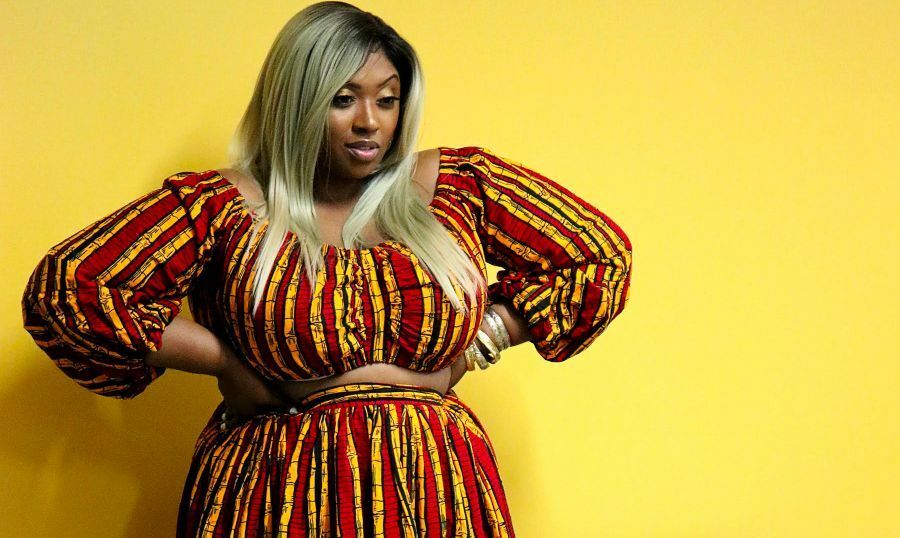 Erika Enyolu, The PR Diva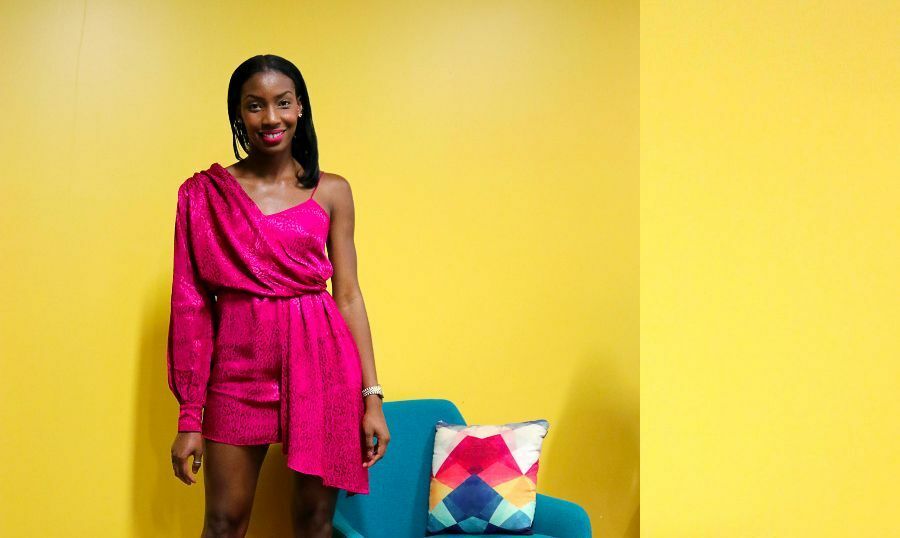 Francine Sterling, model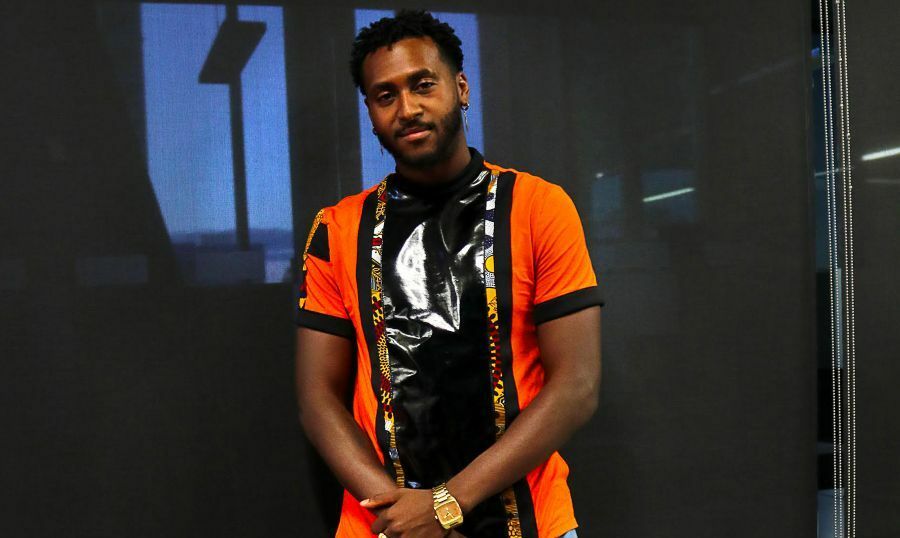 Tylon Pierre, recording artist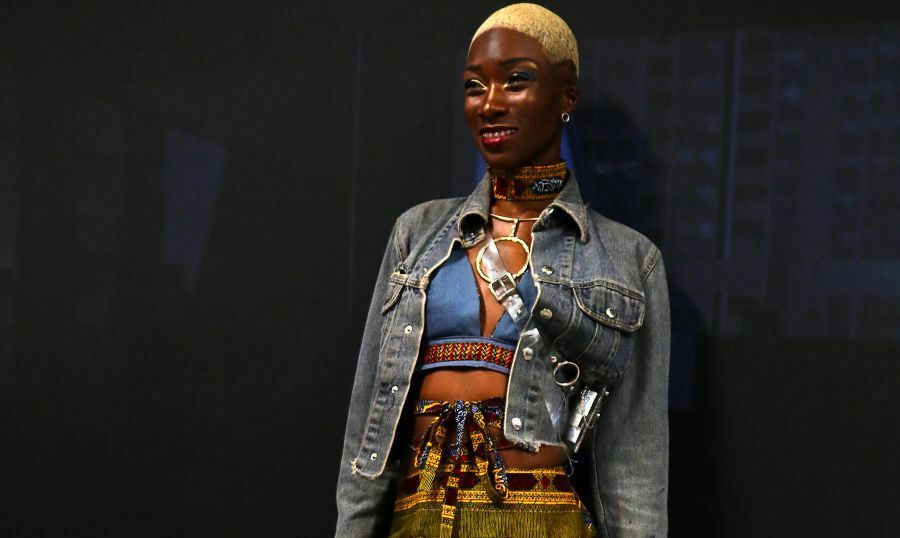 Ashley Doe, model
But the show did not stop there! Once they finished wetting our fashion appetites, we were treated to the musical stylings from "TEFO". With his oh-so-cool Afro-beat/ R&B vibe, his music set the tone for the rest of the night, and our expectations for the weekend to come- cool, exciting, memorable and soulful!
The weekend rounded out with the coveted awards gala on Sunday, August 25th. The King of Couture himself, Adebayo Jones, acted as the evening's emcee and kept things rolling along with grace, efficiency and humour. One of the highlights of the evening was watching Osato Erebor win Best Photographer of the Year! Osato showcased her first photography exhibit at African Fashion Week this year which featured Canadian models, designers, makeup artists and other creatives all in an effort to show that great talent can be found right here in Canada! Osato went on to say that, "I reached out to Issac (Ansah), on January 2nd saying that I wanted to highlight African fashion and women of colour where the designers can be showcased and the models can be showcased as well. " Osato also went on to say that over time she has been drawn to featuring more women of colour in her work because, "The feedback I have received from people who have seen my work is that they are inspired and that's what drives me and I intend to continue in that same direction."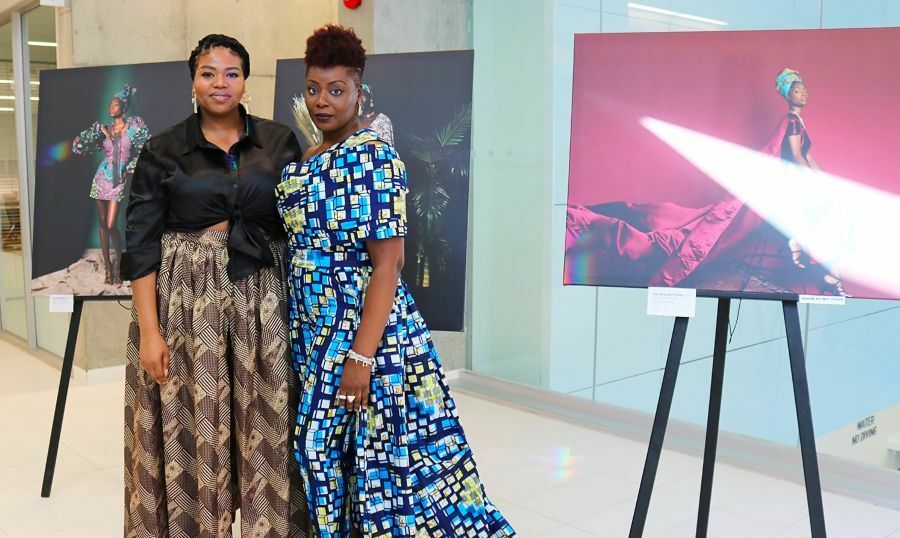 Osato Erebor, best photographer of the year (left) with Abiola Akinsiku
The gala also featured musical interludes from recording artists like Töme who serenaded the guests while sashaying down that runway. She especially hit her groove when she sang Aaliyah's hit song "Rock the Boat" in honour of the 18th anniversary of her passing.
Former MP Celina Caeser-Chavannes was on hand to give out the "Black Excellence" Award to Ruth E. Carter, world renowned costume designer and Academy Award winner for costume design for the Marvel blockbuster hit, Black Panther. While Ms. Carter was unable to attend, Ms. Chavannes graciously accepted the award on her behalf and in her speech highlighted Ms. Carter's illustrious career.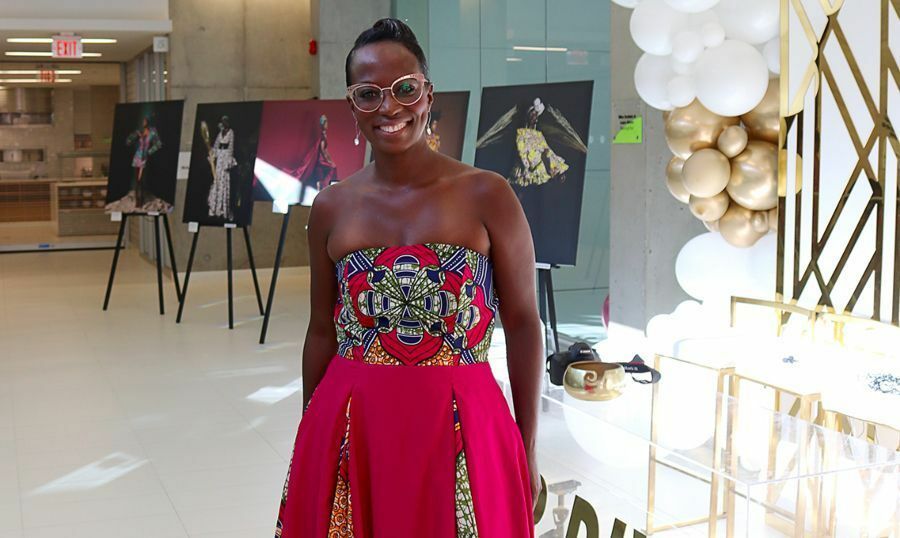 Former MP Celina Caeser-Chavannes
Next up was the Emerging Designer of the Year Award won by Eugénie Ajdoa who's fashion line is called Nykwale. Eugénie was also the recipient of the 2018 African Fashion Week Student Designer Award. It was especially gratifying to see her win this prize as it illustrates that the AFWT platform really does cultivate and feature extraordinary talent based here in Toronto such that we can see the progress young designers like Eugénie Ajdoa have made.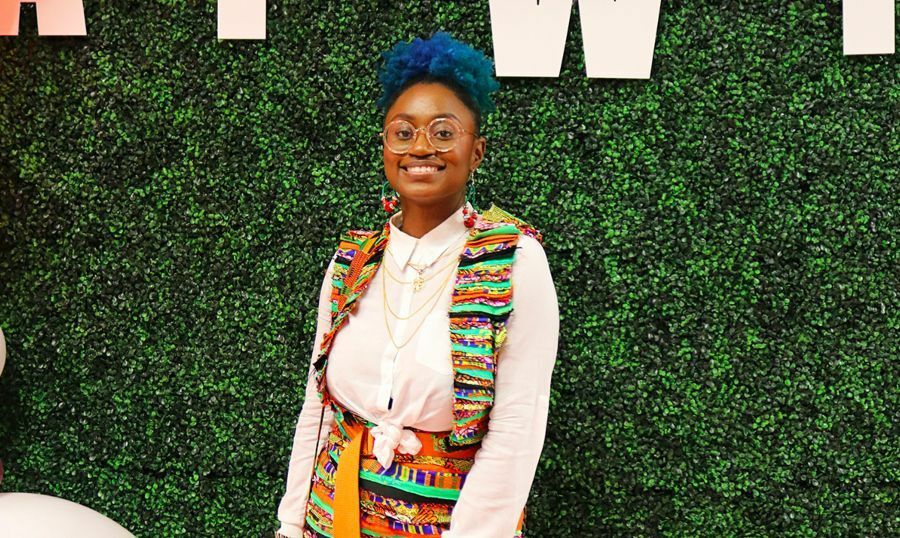 Eugénie Ajdoa, emerging designer of the year
The Menswear Designer of the Year was then handed out by award winning stylist Bismark Adomako to Pheo Couture. While Mr. Pheo Ocansey could not be there to accept the award himself, his business partner and talented stylist, Motaniel, was there to collect the award.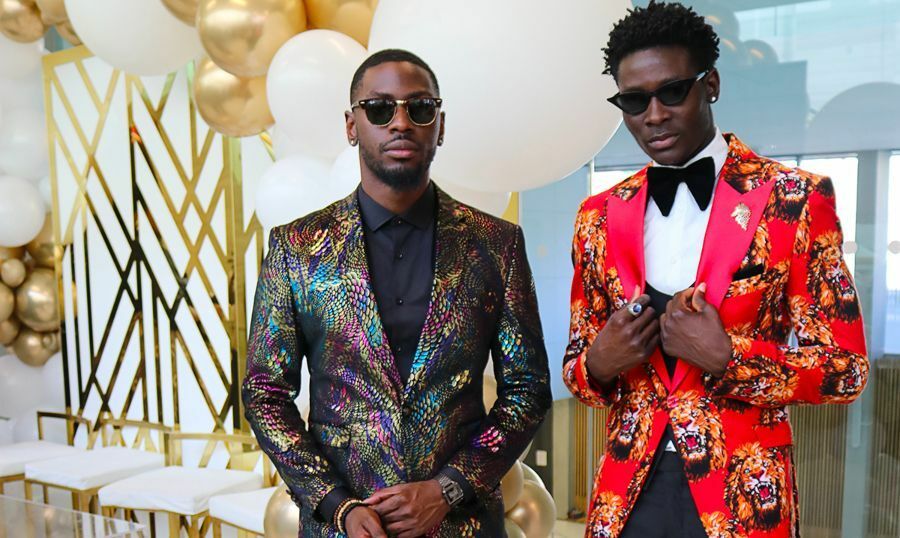 Motaniel (left) with Damilola Omotayo
The nominees for Ladies wear Designer of the Year was very hotly contested as the field was jam packed with uber talented designers like Abiola Akinsiku of Precious Threads by Abiola, Catherine Addai of Kaela Kay Collection and Kyle Gervacy of Gervacy. In the end Catherine Addai took home the top prize!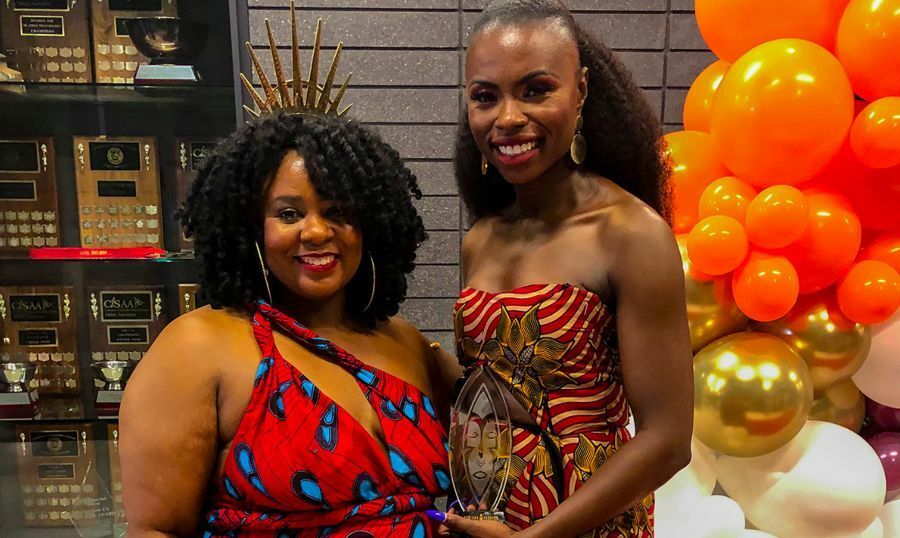 To close out the evening, the King of Couture, Adebayo Jones, premiered his latest collection and dazzled us all!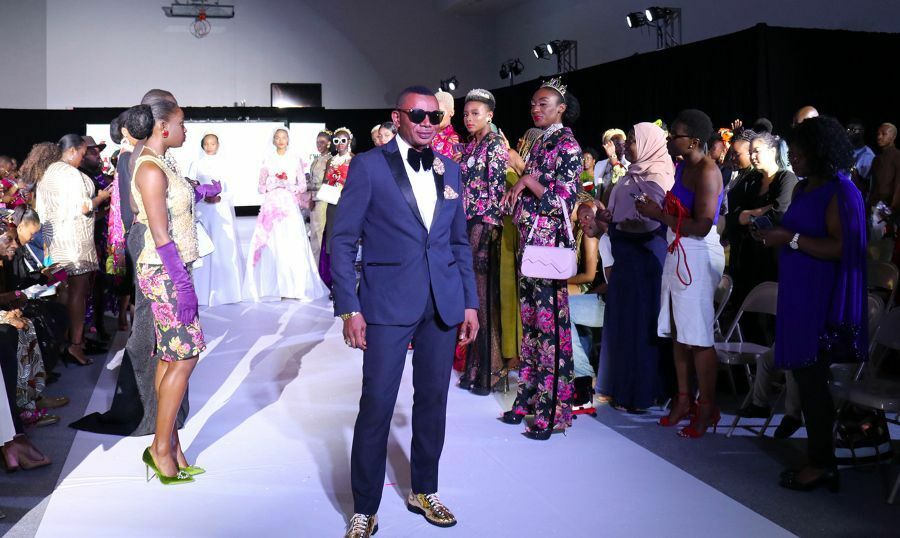 Adebayo Jones, designer
Once again, AFWT raised the bar and proved that great talent exists in our city and that African design is alive and thriving!

And that's the long and short of it!

Gail & Leslie Thompson
The Long & Short of Style
www.thelongandshortofstyle.com
All photography by Roseline Bonheur