Now somewhere between sleepless nights, diaper changes, countless IG photo-taking and daily breastfeeding, you're supposed to get dressed and look good - how, what, when and why ?
Then there's the mommy blogger on every "IG block" posting family photos with their 9-month-old, 2-year-old and 5-year-old all dressed in sync, and you only have 1 kid but you can't seem to get dressed in the morning.
WHAT'S THEIR SECRET TO LOOKING SO STYLISH?
RULE #1 - Comfortable clothes are the rite of passage into motherhood.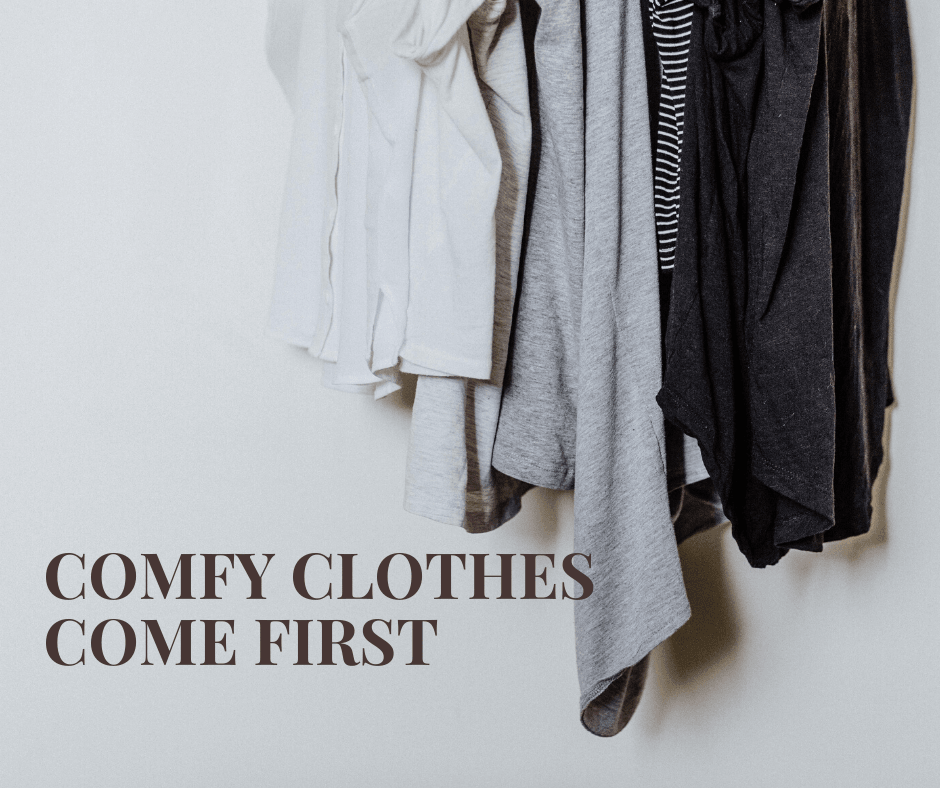 I put this here because you shouldn't for one second feel bad about rocking the same black sweatpants for a few days in a row.
Remember that you work 24/7/365 days for the first few years of your baby's life. So to all my mothers reading this in vomit-covered baggy pants, remember that your job is more complex than an investment banker because their clients don't throw up on them.
RULE #2 - Get dressed when you go out, #LookGoodFeelGood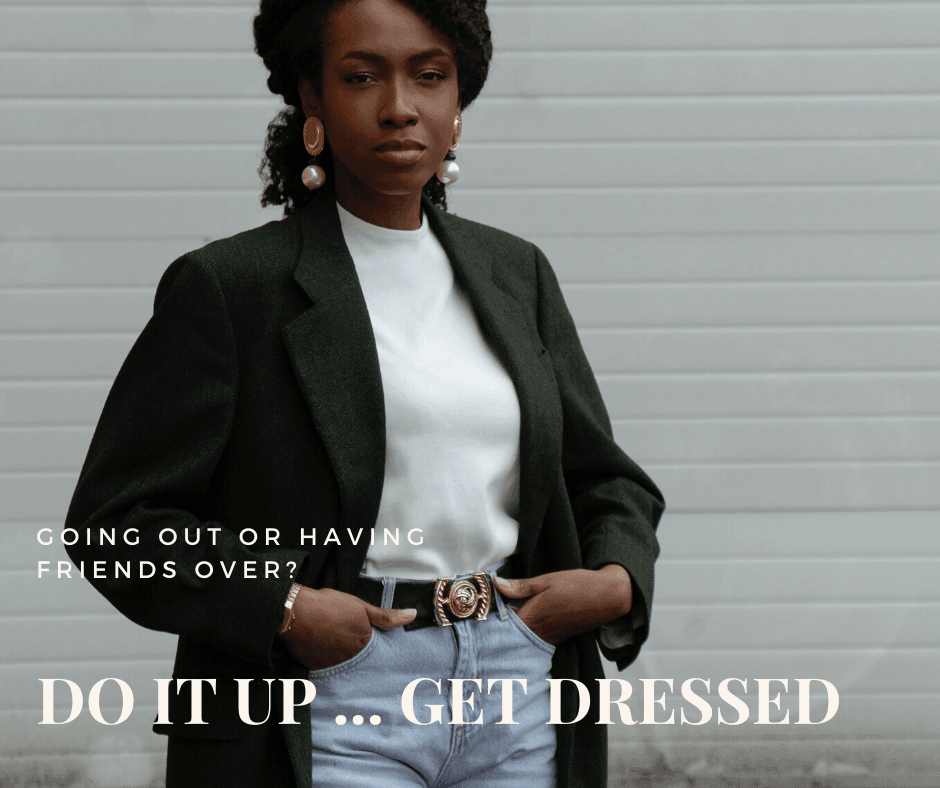 I started using this #LookGoodFeelGood hashtag during COVID-19. I know, I know, you're probably tired of hearing about that so let's move on quickly. Point is, if you spend most of the day at home trying to avoid poop, pee and vomit, chances are you've done that in your pj's or casual clothes.
Here's the thing, day one of casual clothes may turn into 10, 20 or even 30 days of pee avoidance in the same sweat pants. Once again, nothing wrong with that according to Rule #1.
However, if an opportunity exists for you to go out, whether on a walk or to host friends, put on simple jewelry, a scarf, mascara alone even, or one of your favourite tops paired with basic leggings.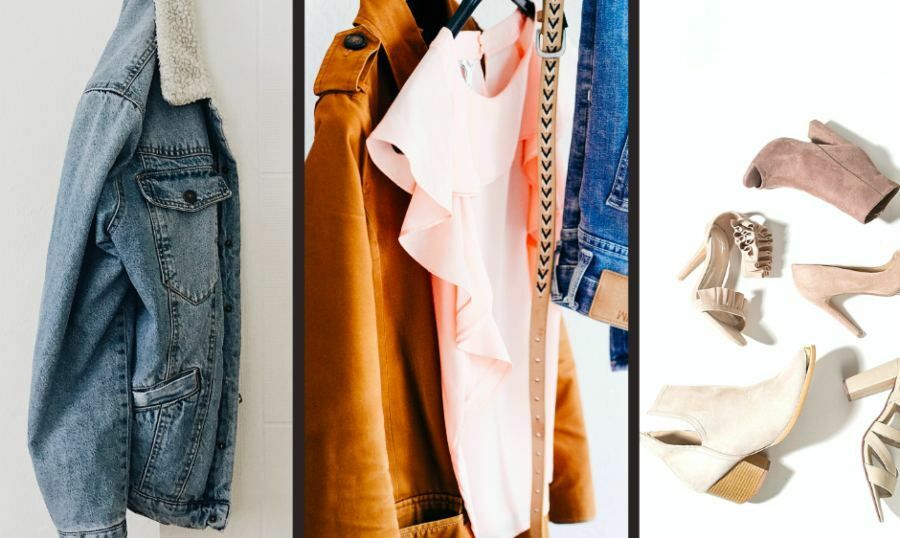 WHETHER YOU MAKE AN EFFORT ONCE A WEEK OR LESS, WHEN YOU LOOK GOOD, I PROMISE YOU WILL FEEL GOOD.
RULE #3 - Dress for your body now, not before. Avoid comparisons.
This doesn't necessarily represent every Mom but I had a client once tell me that "she doesn't look how she feels and she doesn't like how she looks". If that strung a chord with you, nod your head in agreement.
Remember to be kind to yourself, your body has undergone so many changes and continues to change even after the baby arrived.
So what does that mean for you?
EVEN IF THAT MEANS WEARING STRETCHY PANTS, JEGGINGS, PALAZZO PANTS OR BASICALLY ANYTHING THAT IS FLEXIBLE AND MOVES WITH YOUR BODY.
NOW, ONTO ACTUAL CLOSET NEEDS
Long flowy cardigans are great for creating a slimming effect. They cover your sides and create long lines that make your waistline look small. 


Kimonos 

Remember: It's not about hiding your body, it's about creatively working around areas that are hard to style and going through changes.


V-necks or button-down tops work great for the girls, a.k.a your breasts. This might not apply to everyone but v-neck tops, shirts or blouses will elongate your neck while carrying your chest. Button-down tops are perfect because they give you the v-neck effect and work great for breastfeeding. Could also go for button-down top with snap buttons, easier to rip off when it's time to breastfeed. 


Wrap dresses, now this might be controversial and not work for everyone but if you choose to try it, share your experience in the comments below. They seem perfect because the v-neck detail balances your chest and a dress is an automatic #LookGoodFeelGood number. It could also work for breastfeeding because you can pop the boob out, but it might also not lol, so let me know in the comments below.


Accessorize, if you have a toddler studs and chokers might be a good alternative to drooping jewelry. 

"Above all, wear everything with confidence and love the crap out of your body. Of course, you know who to call if you need a personal shopper to help you." 
— your favourite personal stylist, knit me up
Knit Me Up is a Calgary-based fashion-forward personal styling & shopping service, as well as actionable fashion advice for all!