This year I went to Jamaica! Once again, this trip almost didn't happen, but because of my commitment to my personal development, I had to choose to be accountable to myself and follow through.
Life happens! So even when family stuff, business responsibilities, injuries and worry played their cards, I had to make some decisions. And I decided to follow-through on my promise to get away for my birthday every year no matter my circumstances. Even if it's a road trip or a day trip, I had to stay true to my promise to myself. For I know that if I can't keep a promise to myself who can I keep promises to?
Part of the reason I choose to get away is to take in new experiences and reflect on life. For most people January 1st is when they choose to make a new start with new year's resolutions. I choose to make my "new year, better me" resolutions on my birthday. It's a new year personal to, and for me. A chance to make new promises to myself.
YEAR IN REVIEW
Just like any business does, I have an annual review. Yes this includes my finances, but more importantly I review my life. I review my resolutions from the previous year and I break it down into; what have I accomplished; what am I still working on and what do I need to re-evaluate?
What have you accomplished?
Reviewing everything you accomplished requires celebration. Even if it was something simple that no one else but you will care about, celebrate it. It's important to celebrate all your wins, so you know how it feels to win. That will keep you striving towards bigger wins.
Devon's celebrations for August 2014- August 2015
I Celebrate that I have stabilized my business to the point that I don't have to do much marketing, most of my clients come from word of mouth.
I Celebrate that I continue to learn and grow in my field of choice
I Celebrate that I have broken a relationship pattern, by taking the time to understand it and have committed to work on it.
I Celebrate I have gotten even stronger physically.
What are you still working on?
So you didn't get everything done. Did you make the effort? Life sometimes gets in the way. Give yourself an extension. Here lies an opportunity to manage your priorities. Which leads to the next section…
Devon is still working on…
… Letting regrets hold space in my heart as motivation.
… Setting writing goals and hiring a coach to help me stay on track.
… Becoming a "better Devon", this is on going.
… Worrying more about others then I do myself.
… Fully embracing that I am worthy of love.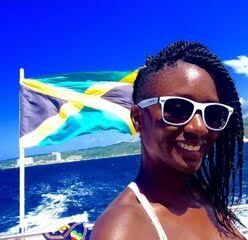 What do you need to re-evaluate?
In vowing to be "better" every year I have learned that priorities will change and that's ok. As we grow we learn. Sometimes it takes failure to grow, letting the dead leaves fall from our trees so they can grow fresh and new again. Those leaves can represent relationships, ideas, and goals.
Devon re-evaluated…
… Regrets shouldn't be motivation. Lessons yes but not motivators.
… My purpose in this world, and started my work towards those new goals.
… Less talk and more action
… Asking for help even when I don't need it.
Those were my resolutions. What are yours? What would make you a better person then you already are?
Don't limit yourself
You have so many ways to stay in shape and there is no rule that you have to choose just one and stay with it. You have Yoga people, cross fitters, spinners and all sorts of people who think that their fitness trend of staying fit is the end all and be all. Each way of training has its benefits and limits. But if you were to do combinations of all of those types of training you would receive all the benefits that each offers. So Don't Limit Yourself. Try a ting, SEEEEENNNN!
In Health and Wellness,
Devon M. D. Jones
Personal Trainer Specialist
Certified Boot Camp Trainer
Herbalife Wellness Coach