When I told people that I was going to Colombia, numerous people told me to not accept any packages from strangers (uhhmmmm is that a thing when people travel? Accepting packages from strangers??)

Like most of my trips, I packed a different swimsuit for everyday. I mean, I'm a bonafide beach bum. I plan trips around the beach. But the closer that I got to this trip, is the more that I had a craving to learn more about the culture in Cartagena. More specifically the Black culture. I had no idea that Cartagena had such a large Black population; it actually turns out that Cartagena is the very first slave port in South America. Thus, Cartagena was built by slaves. Through gentrification however, Africans in Cartagena have been displaced into lower level areas and continue to be discriminated against and in some cases abandoned by their government. As much as I enjoyed my trip to Cartagena immensely, the following post is a real look at Colombia; The Good, The Bad and The Ugly.

Let me start out by introducing you to a man named Alex Rocha. If you are travelling to Colombia and you care about learning Colombian culture, foods and history, you must meet Alex. Before heading to Cartagena (actually pronounced Cartahena... I sounded pretty stupid at the beginning of my trip by the way! I was pronouncing it wrong and strong!) I researched tours. Alex runs a tour company called 'Experience Real Cartagena.' He offers walking tours, party bus tours, and of course, tours of Cartagena that shows the real Black experience.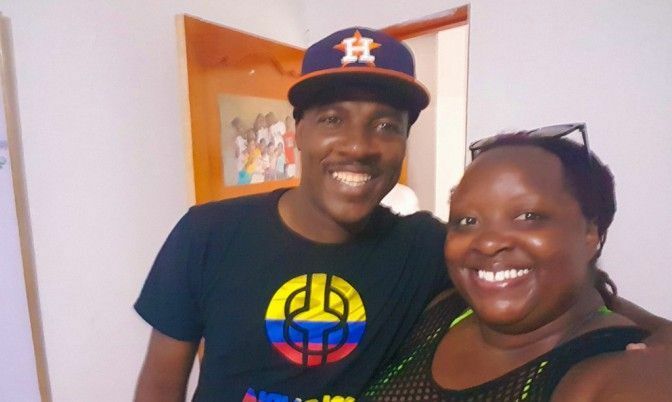 My first full day in Cartagena, I had signed up for the Real Cartagena tour. Unfortunately Alex was sick, so his son Chris and John ran the tour. One of our first stops was inside the Walled City (It's pretty much a city protected by a huge rock wall.) One thing that impressed me the most about Cartagena was the street art. Most buildings that I saw had art painted on its sides. The majority of the art was a tribute to Africans and African Colombians who played a role in the advancement of Blacks in Colombia.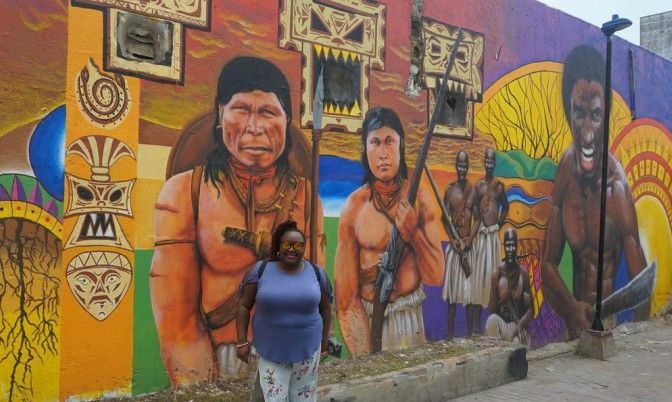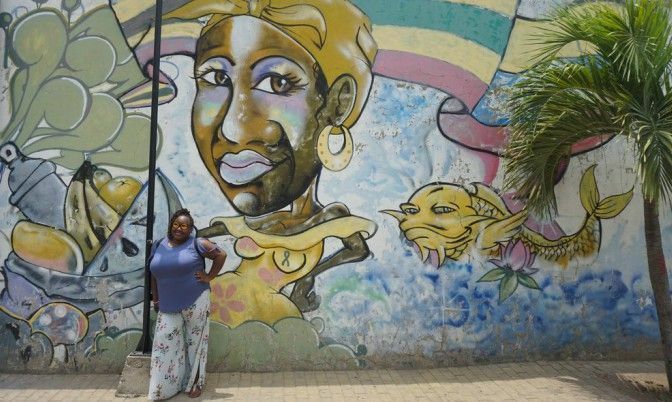 All the art had a story attached to it. Nothing was random. At first when I saw the painting posted below I was offended by the size of the lips. Historically, some artists have had a history of exaggerating the bodies of Blacks. It felt as though it was mocking Black lips. However, in Cartagena it is said that 'The stronger the lips, the stronger the history.'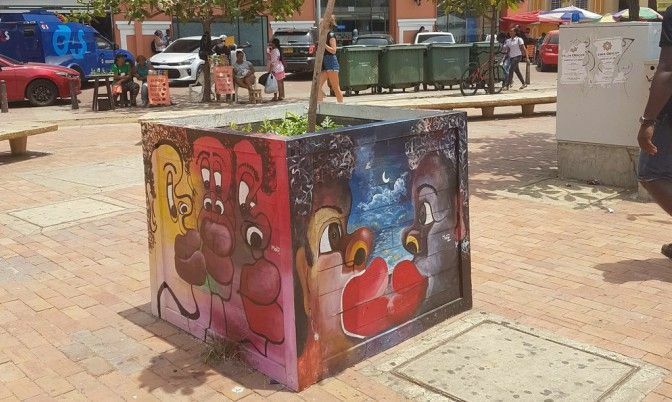 Because of gentrification, you won't find many African Colombians inside the Walled City. In Cartagena, there is a level system. Level 6 being the highest level, where the rich reside, and it goes down to a level 1; Where you will find most Black communities. I visited one level 1 community called Ararca that literally has been abandoned by the Colombian government. Just outside of this community are large oil companies. Within this community, only one person from each family is allowed to work within these large companies. It's economical politics. How can a family better themselves when only one family member is allowed to work for these large companies? It is a plan to keep the poor, poor.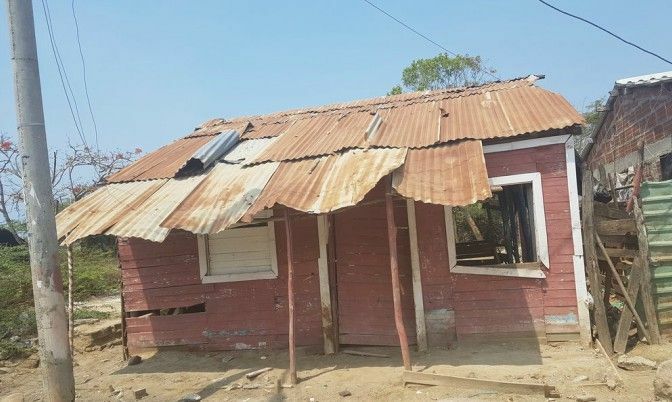 A house in Ararca
I passed this city on my way to Playa Blanca Beach. An absolute gorgeous beach. To get there, you pass a few level 1 communities. Amongst the poverty in level 1, was a Decameron hotel built beachside. Seriously! So there's no money available to assist these communities to build better homes and schools, but corporations can just come and build 5 star hotels within these communities, with no obligation to help the community.
My last stop on my cultural tour was to a place called San Basilio De Palenque.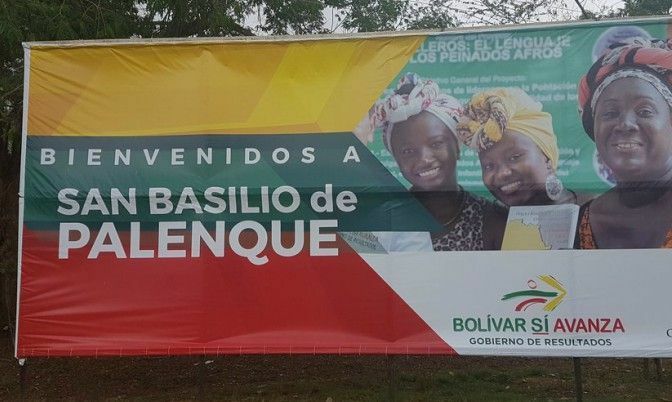 Palenques are settlements in which escaped slaves found refuge. It is said that Palenque was founded by Benkos Bioho in 1603. I'm not gonna lie, this day was a hard day for me. Palenque is all about retaining the African culture and teaching it to the next generation, so customs, languages and music will never die. But it is also a level 1 town. To be honest, I was uncomfortable walking around this town and taking pictures while looking at people who were poor. It didn't feel right to me. How would you feel, if you were poor and day in and day out you had tourists coming to your home and taking pictures in their fancy clothes and jewelery. I'd be pissed. But as Alex explained to me, they want tourists to come and learn about their culture. Each tour group pays a tour guide, so that money is invested back into the community. They also have community centres that teach children traditional African dancing and offer drumming lessons to keep the culture alive.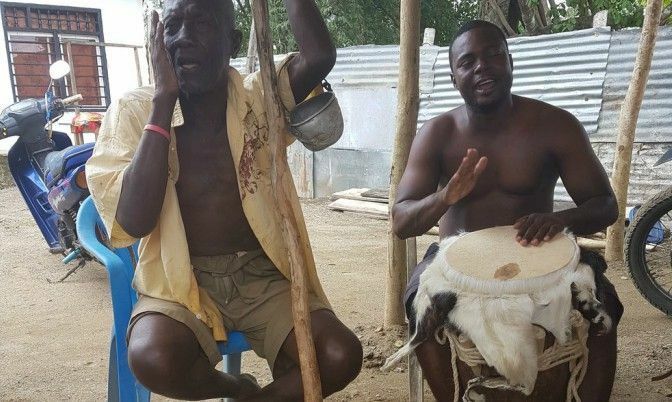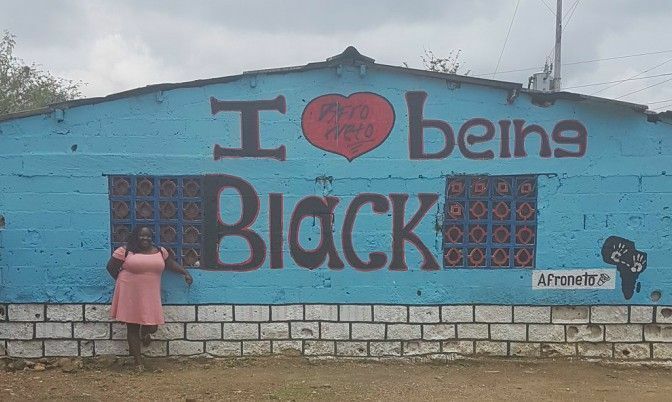 What's interesting about the Palenque ladies. If you walk in the Walled City in Cartagena, you will come across Palenque ladies. These ladies wear colourful traditional Palenque clothing and sell items (usually fruits and vegetables) to feed their communities. While in the days of slavery, these women would braid the hair of slaves. Because slaves were brought from different African countries and there was a language barrier, they would braid the escape route to Palenque into the hair of slaves. And that is how they escaped to freedom (Come thru Palenque Ladies!)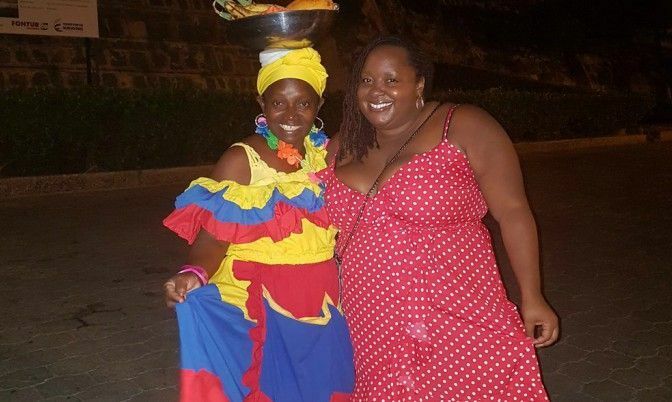 It's frustrating for me as a Black person to continue to travel the world, and constantly see the disparaging way Blacks are treated worldwide. While driving with Alex, he was 'randomly' pulled over by the police and questioned on the side of the road. The police asked for his I.D., was asked who his car belongs to, and asked to open his trunk. Now in 2018, the Colombian officer did not believe that a Black man could own his own vehicle. He was under the assumption that as a Black man, he should be someone's driver...in 2018!!!!!!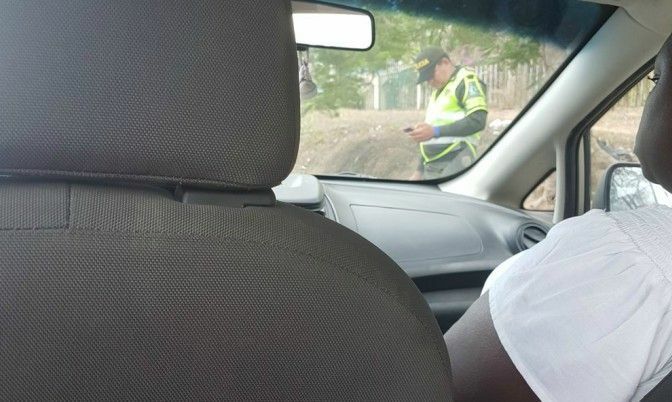 This post isn't about not going to Cartagena Colombia. Quite frankly I'm already planning my next trip there, since I fell in love with the beauty of the city. This post is about recognizing that all that glitters isn't gold. Racism against Blacks still exists. I'm Black. Injustices against Blacks are important to me. I will forever use this platform to speak on it. I know you're probably saying to yourself 'Well I'm just one person, what can I do?' Trust me, I get it. I asked myself that many times on this trip. What you can do is if and when you decide to visit Cartagena, please visit Alex Rocha as well and take the Real Cartagena tour.

Proceeds from these tours are used to help fund a community centre that Alex founded. It is free for students and not subsidized by the government. He teaches these children to be proud to be Black (since children are taught to not love their blackness) and he also teaches them English so they can have an upper edge in life. Try and support the small business owners rather than the larger companies. It might seem little, but every dollar that can be recycled back into the community helps with the advancement of the community. Every dollar counts!

Things You Should Know:
While visiting Palenque, Alex graciously tipped everyone we spoke to. I started to feel like less of an intruder knowing that we left them with money so they can continue teaching African customs to guests.

I personally never felt racism towards me in Colombia except one night at a restaurant which I'll address in my next blog post.
Although Colombia has issues with racism, It is a beautiful place. I encourage people to visit there.
Nicole is a 40 something-ish plus size travel and lifestyle blogger. Known as Nikki World Boss, she is always on a quest to find her next adventure. Born and raised in Toronto, Canada to Jamaican parents. Nicole is a former radio personality, web show host, event emcee. Read more adventures on her blog nikkiworldboss.com.
Instagram: nikkiworldboss
Facebook: Nikki World Boss