It can be difficult for parents to find back-to-school supplies that celebrate Black culture for their children. Fortunately, many Canadian Black-owned businesses have popped up to fill this gap in the market. Here's a list of our favourite Black-owned products.
1) Dream Big Backpack
Dream Big Backpack holds nothing back in terms of quality and oozes style. This backpack by Big Dreamers has a beautiful, bold, and colourful design, taking after the African Kente cloth to promote Black culture. The durable and water-resistant backpack includes a padded pocket to carry portable electronics such as laptops and smartphones. This is the ideal accessory for children and adults alike! Check it out on www.bigdreamers.ca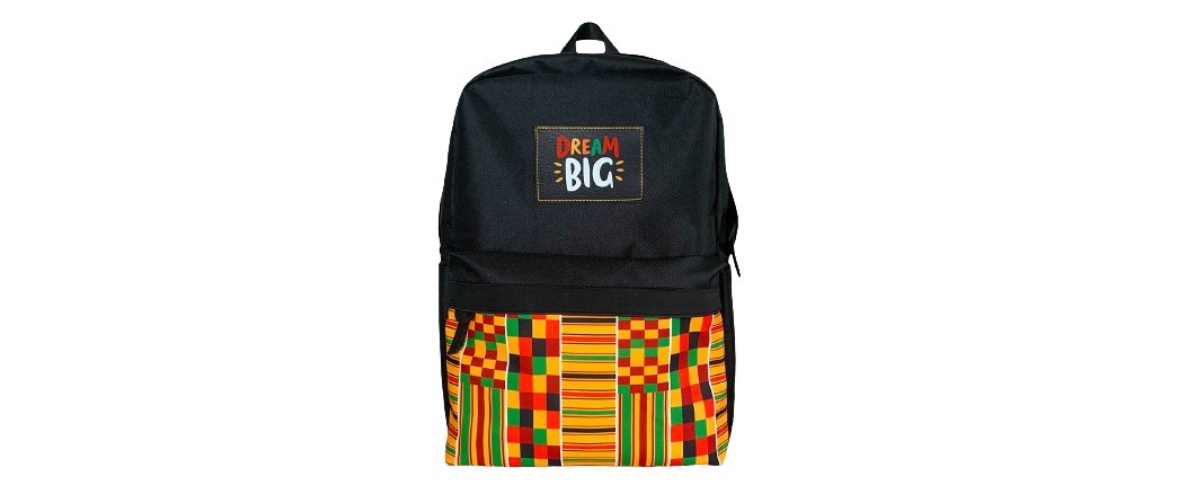 2) Dream Big Notebook
This African kente-themed notebook has 100 pages with a special message on the front cover. Not only does the theme pay homage to Black culture, but it motivates children to dream big. Learn more about this special notebook at www.bigdreamers.ca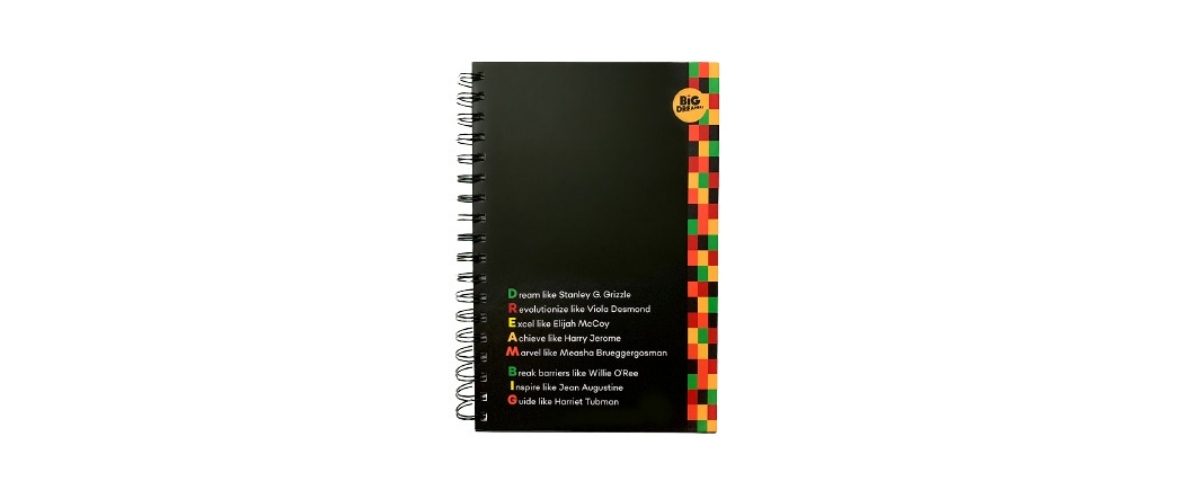 3) Bag Tag
Donz Creationz has an extensive collection of customizable bag tags for school, camping, and nursery. There are many colours to choose from, with options such as 1/8" acrylic or ¼" maple plywood. These durable bag tags are ideal for backpacks, lunch bags, and pencil cases. The customizable bag tags are made to order and unique to the person receiving them! It is available at www.donzcreationz.ca
4) Alphabet Tracing Boards
These Personalized Alphabet Tracing Boards from Donz Creationz are perfect for children learning to write the English language. These boards make learning easier through letter and name recognition that strengthen their fine motor skills. The boards are available at www.donzcreationz.ca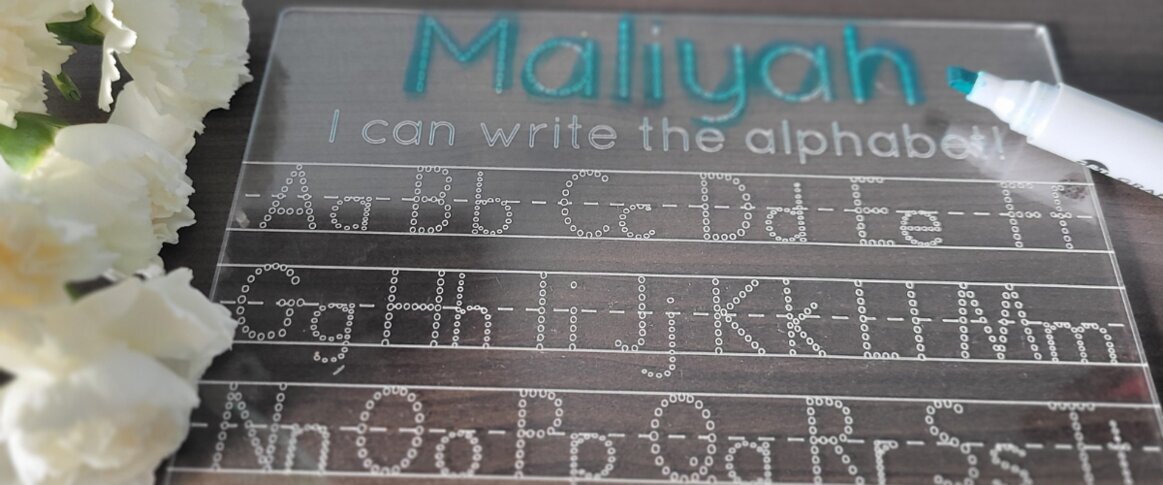 5) First and Last Day of School Signs
The Donz Creationz presents a collection of insta-worthy first and last day of school signs in two different sizes. These signs are ideal for your kid's first or last day of school. The full-size option lets you provide detailed information such as age, future aspirations and teacher's name. The mini-size lets your kid show off firsts and lasts, such as "First Day of Swimming Lessons." These cool designs are innovative, reusable, and made using a mixture of wood and acrylic. The designs perfectly capture the essence of school so you can remember it for years. Check it out at www.donzcreationz.ca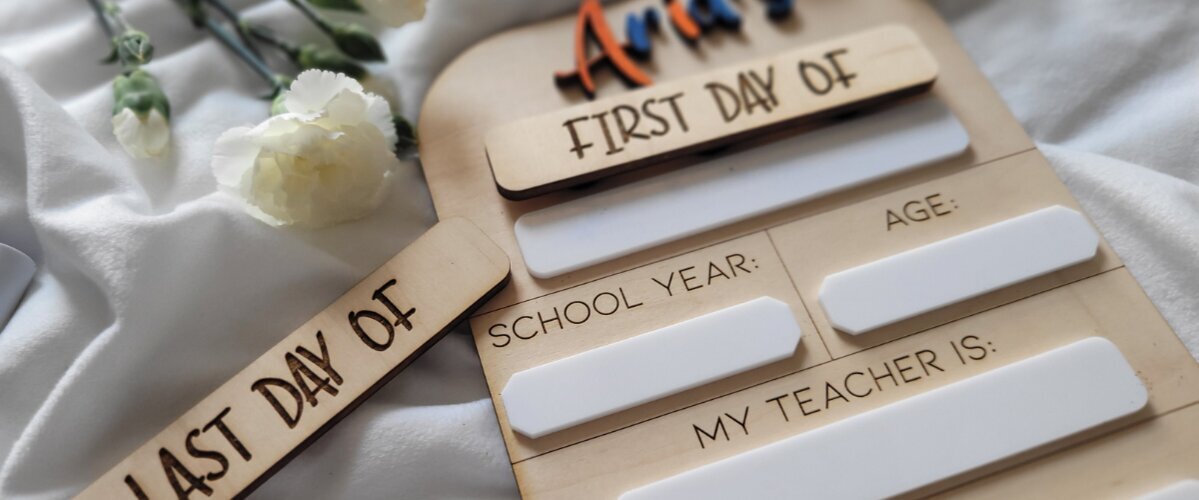 6) Engraved Pencils
For this school year, the Donz Creationz presents engraved pencils that eliminate all pencil drama at school...no more worrying about who took whose pencils. They come in a range of quantities and colour options. Check it out on www.donzcreationz.ca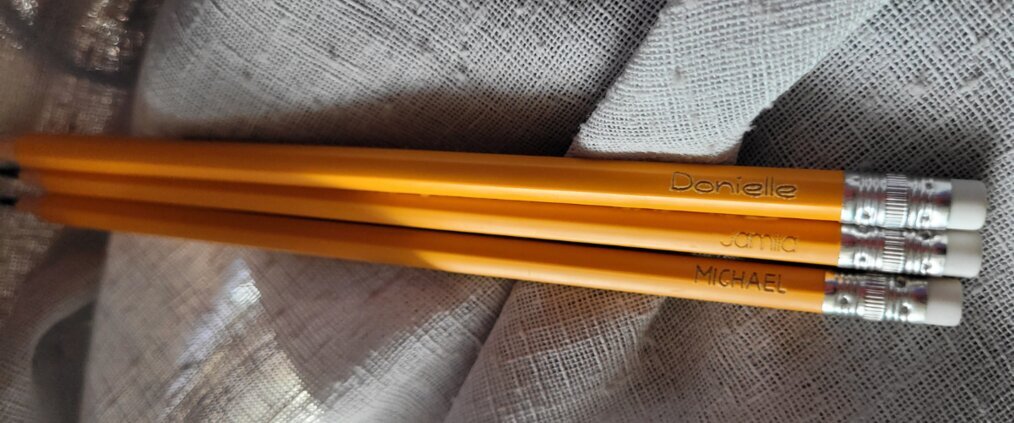 7) Zee-Zee's World: Puzzles
Exciting news for parents and educators alike. In October, Zee-Zee's World will launch some new inclusive learning tools and puzzles. These engaging puzzles are designed with purpose and curated to represent every child in mind. The puzzles help parents and educators to tackle complex topics with children. The new puzzles introduce topics such as "We Were Orange," which opens the conversation of wearing orange to remember the Indigenous children in residential schools. Additionally, the "Safe Touching" and "Remembering You" puzzles introduce the topics related to children's bodies and death in their families. Visit zeezkids.com for more information.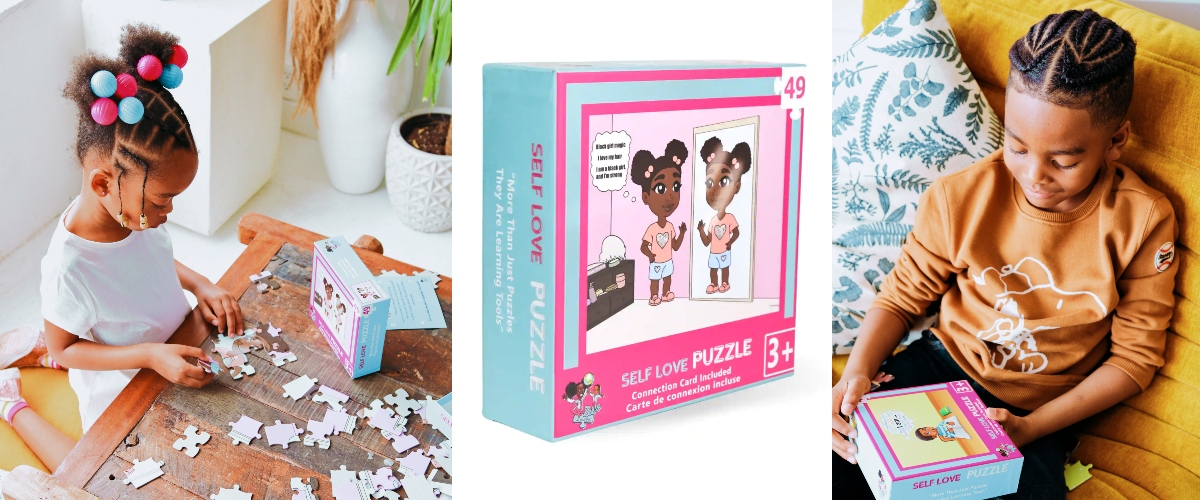 8) Free Financial Literacy Webinar for Kids
KiddieNomics is kicking off its fall season in September by providing information on jobs to kids so that they can earn money and learn how to expand critical skills early on in life. They also offer free lessons on essential topics such as accounting, marketing, distribution, problem-solving, and customer service. These webinars will help supplement the school curriculum with real-life skills such as personal finance.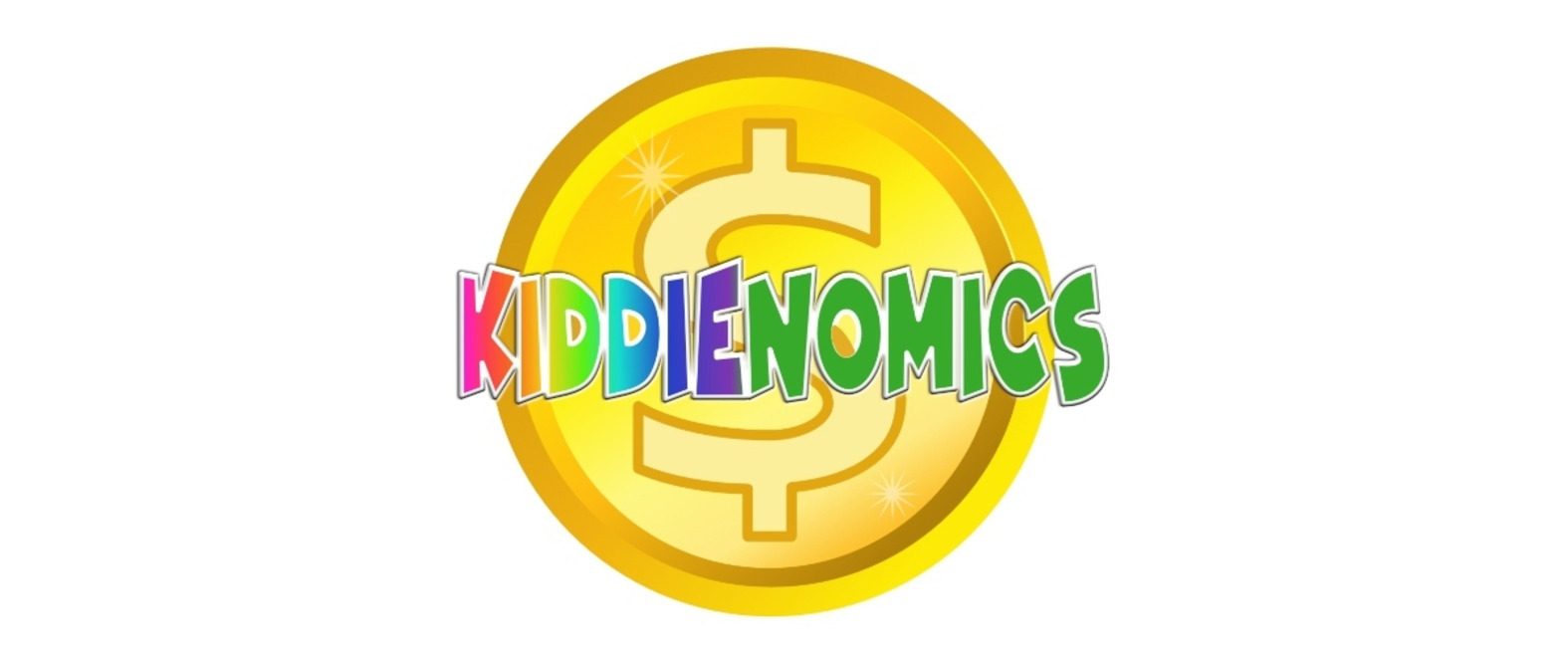 9) The Noel Storybook
This storybook is aimed at children between the ages of four and seven. Due for release at the end of October and published by Big Dreamers, the book tells the story of a determined Black boy, Noel, who dreams of one day becoming Santa Claus. His life goal is met with jeers and laughs from his classmates. But despite all odds, Noel manages to overcome all odds and lives his dreams. The Christmas-themed book is about perseverance and acceptance.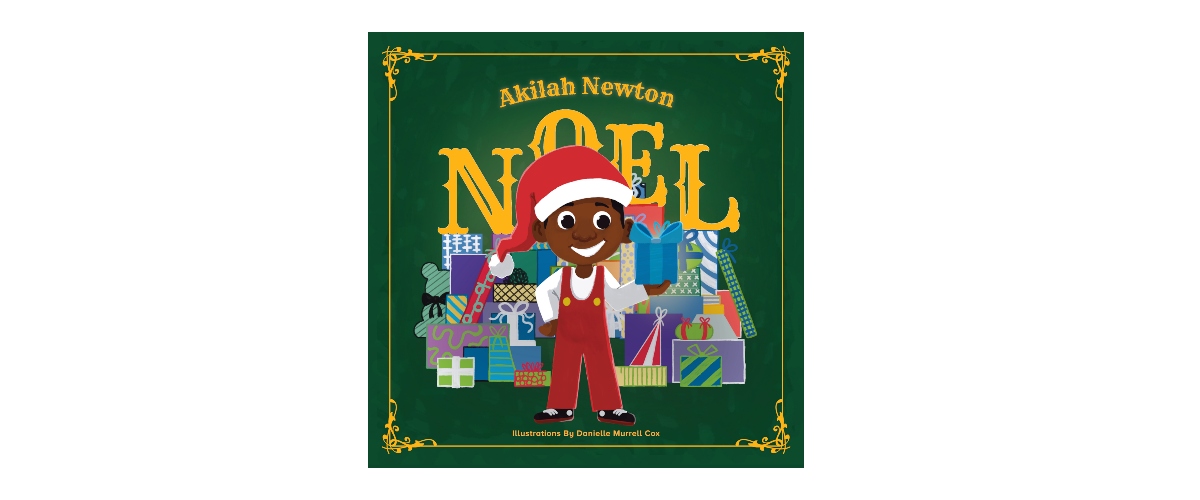 10) I like Being Me: Children's Poem Book
"I Like Being Me" is a new children's book by Sam and Rita Burke, who have considerable experience in classroom education. The educator couple wanted to encourage readers to self-affirm while embracing and respecting differences. The unique writing style follows poetic rhythms and bold, colourful illustrations to keep children engaged with the book. The book aims to make children happy and confident in their own skin and is primarily for parents, guardians, and educators.