The Royal Canadian Air Farce is scheduled to air its last show on December 30. What's the range of emotions you are experiencing knowing this?
It is bittersweet. I have been a part of the troupe for five years. The Air Farce is a legendary Canadian troupe. Obviously, I haven't been with it as long as Don Ferguson and Craig Lauzon, but for five years I have been working with an amazing group of people. They were so generous and kind and it is sad to not get to work with them again. I am glad that we have this chance to say goodbye, because a lot of TV shows when they reach their end, they do not get a chance, it is just cut-off and they're done. At least we knew this was coming and had the chance to get together one last time and say a proper goodbye. It truly is bitter-sweet, because the show has been around for a long time, so it is sad to see something so longstanding come to an end, but at the same time I understand, time to move on, time to do other things and it is a chance for all of us to see what else is out there for each of us. It is always bittersweet when it comes to endings.
I want to go back five years ago and have you share how you felt receiving the call that you aced the audition and would be a member of the ensemble cast of Air Farce?
Nothing but honour. I was a member of the Second City before I joined Air Farce, which has its own legacy, so many famous alums have come off that stage. For me, coming out of theatre school and stumbling into Second City, was a dream come true and sort of overwhelming and then to be a part of a legendary Television show, stumbling into that as well; not to say that I don't have skill, but there is a large degree of luck when it comes to stuff like this. Stumbling into Air Farce was an honour. An honour to know they thought I had what it took to be a part of their legacy. I was also very happy to be a person of colour. Royal Canadian Air Farce is a legendary show, but for a long time, it served one portion of Canada. It represented one portion of Canada and as the years went by, I feel like they recognized that they needed to represent all of Canada, multiculturally. I also felt honoured to represent that portion of Canada that needed to be seen on this show.
What are some of the lessons you have learned in the five years working with people like Don Ferguson?
Don has been doing this for years. A major player in the Canadian comedy scene since the early 70's. What I learned from him, is mainly how to carry yourself. He is so easy tempered. He shows how to take everything with a grain of salt. How to enter a room, command it, but not overtake it. He has this ease about him that you wouldn't guess this is a Canadian comedy icon. He is so down to earth and even keel. You get that from just being around him on a daily basis. He taught me how to just take it all with ease and good nature. That's one of the biggest things I have learned from him.
Clearly these things can't be taught at theatre school.
Exactly! I also learned technical things from him too. How to time a joke properly. How to ease back and wait for the laugh. Yeah, those are technical things, but it came from years of experience, not from books. Still, my biggest takeaway is how to carry yourself in a room.
I think I read or watched an interview where you said that acting found you, because you were just out playing with a friend and before you knew it there was an audience watching you.
Yes!
Do you think comedy and impersonation is a gift or is it something you can be taught?
That's a tough one. I feel that comedic timing is inherent to a lot of people, some people are born with good comedic timing. I think comedy, understanding the nuts and bolts of constructing a joke or a scene is a craft so you can learn that, but there is a certain instinct in how to deliver a joke that some people have inherently. I believe there is a bit of crafting and there is a bit of a gift. The degree within certain comedians can be different. Some people have 60% instinct and 40% craft, it's a degree to which that contributes to your success in the industry, that and a lot of luck. Some people can be naturally gifted and never make it anywhere. Some can have craft and not much instinct and make it everywhere. There is no real formula for how that happens, but there is a degree of both.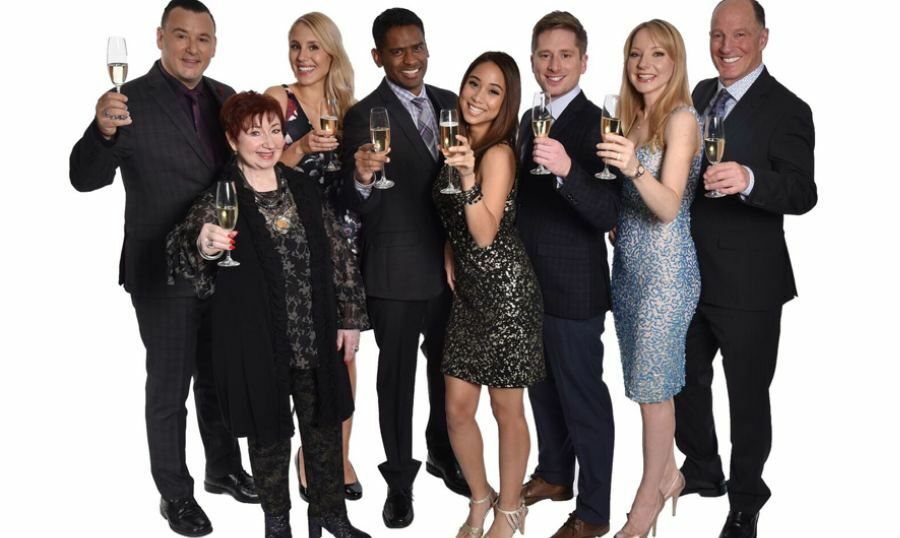 If your kids should say, daddy I want to do this. I wish to follow your path, what would be your reaction.
(Laughs) I would probably respond the same way my parents reacted. My parents were very supportive, but there was a great degree of concern because there is so much uncertainty in this business. It is not like many industries, where you can audition 1000 times and only book a handful of jobs. There is very much a large degree of luck that you need to do this. For me, if my kids showed interest, I would obviously support them. I would say anything you want to do; I'll be there for you. Especially having inside knowledge of the industry, I would definitely prepare them for what the industry will ask of them, will need of them and what the industry does so they have a clear understanding of what they are getting into. I would ask them to finish their degree in college. Have a backup of sorts. We all hope and dream, but we need something to fall back on.
Call it insurance, I guess.
Yes, exactly.
One of the things the show is known for is political satire. Right now, there aren't a lot of Black or Brown political figures that are instantly recognizable in Canada. How do you as a person of colour, navigate this issue?
It is tough. It was a joke when I first started on the show. I would say, yes, now I get to play all those famous Black Canadian politicians (laughs). I am half Black, half Indian, but I look a lot more Indian than I do Black, so with Jagmeet Singh I did have an opportunity in the last few years to play brown. However, it is a real issue so Instead what we have done is to take pop icons, as opposed to politicians, and lampoon them. I've done Pharrell…
I saw a sketch with Kanye.
Yeah, I did Kanye. I have played Neil DeGrasse Tyson as well. I have gotten the chance to play a wide range of characters. It is true, not Canadian politicians, but the good thing about the show is we take politics and filter it through a frame of general pop culture. We have a chance to take all these celebrities of colour and let them have their say on what is happening politically.
With this in mind, were there any issues or events you wish the show had taken on?
Hmmm…You know what, I always felt that in Canada there is a major deficit with our Indigenous population. There is a lot of mishandling by the Canadian government in their relations with the Indigenous people and I think that is something we could have focused on a little bit more. It is a tough thing to take on, because you are always walking a line. There is only so much you can make fun of without being insensitive. I understand the hesitation in tackling bigger issues like that, but we have always had a good track record of finding that line and balancing really well. One of our cast members, Craig Luzon, is of Indigenous heritage and so it has given us the occasional opportunity to dip our feet in those waters. I still feel we could have done a little bit more to bring attention to the plight of the nations. Those missed opportunities always exist though, there will always be something we should have explored more, so you can't really dwell on that, but we try to touch on as many issues as we can.
You did mention earlier playing Black pop culture figures, like Kanye, I have seen Karamo Brown from Queer Eye and T'Challa, the Black Panther…
Oh yeah, that was one of my favourites.
It showed. I watched the sketch and it was really funny, plus you looked like you were having fun. So, without giving away too much, are there any new characters we should be looking out for December 30 when the show airs?
This is a shorter special because our budget was a lot less. The amount of material we had to use wasn't as vast. I am not sure what clips they will be showing in the 'best of' portion, but as far as original bits that we did for this special, the only character that I played is Jagmeet, again. That is the only famous person of colour that I played in the new material coming up. They will be playing some of the previous sketches, maybe the Kanye sketch and I hope Black Panther because that is still my favourite.
You have been in the film and television industry for just about two decades, you have attained some level of success over the years, can you share some of the unique challenges that you face as an actor of colour?
For sure. Actors of colour do have unique challenges, especially because the pool is a lot smaller. Not only in reference to the actors that are out there, but the availability of quality material that is being created for Black actors or actors of colour in general. The number of lead roles, the number of quality roles that shows an understanding of culture are few and far between. So when you're auditioning it feels like crabs in a barrel and I wish it wasn't that, you always want to support a fellow actor of colour, but the opportunities are so few. There is always mindfulness to not harbour that sense of competition when you're out there. That is a struggle on a daily audition basis, to always try to overcome that. For me, personally, I have the added, I don't know if I should call it advantage or inconvenience, but because I am mixed race, because I am half Black and half Indian, because I kind of look a little more Indian than I do black, I go well for both Black and Indian roles. I always feel like I really don't fit within either. If I go up for an audition where they are looking for a Black actor, I always feel a little fraudulent, entering a room and having people who look a little more Black than me, look at me and go "what is the Indian guy doing here?" "Here is another one, trying to get our roles" and then when I walk into an Indian casting, even though I might look a little more Indian, I still feel fraudulent because I don't know much about Indian culture. Both my parents are Caribbean, my parents are from Jamaica and that's the culture I grew up with. So, whenever I go into an audition room, where I am playing someone from India or someone with Indian heritage, I can't relate. It is a hard headspace to get into, so I feel like a fraud. There is this double-edged sword where I feel I don't really belong in either category and that's something I have to navigate and just commit to whatever role I am going out for without the sense of guilt I carry.
It is interesting how you grapple with this, while some would consider this an asset.
I guess it can be seen as such. But I try to overcome this by doing a little writing of my own. I write characters that feel more authentic to where I am. Characters that feel a little more representative of my culture and my background without the set way society says I am supposed to be seen or behave.
Based on what you just shared; seems to me you may have a unique position to gauge shifts in industry for actors of colour in general. You have also been in film and television for approximately 20 years, so based on your unique position are there changes you can comment on whether good or bad within the Canadian industry?
I am happy you said Canadian, because that is a very important distinction. I feel that Canada, a little bit more than the States, has tried to open the doors more to having series and full projects headed by people of colour. We have shows like Kim's Convenience and shows led by Black females that are in development, suggesting that things are opening up and producers and broadcasters are realizing there is a real audience out there that needs representation in Canada. They have always been there but I feel like there is more of a push to open the doors. Now, whether this is followed up within the audition space is kind of touch and go. Sometimes they say they want more actors of colour coming in for lead roles, but then it is just lip service, because the roles still end up being casted by a generic white lead, so that struggle exists. But, there is also a real push towards creating roles and opening these doors for actors of colour.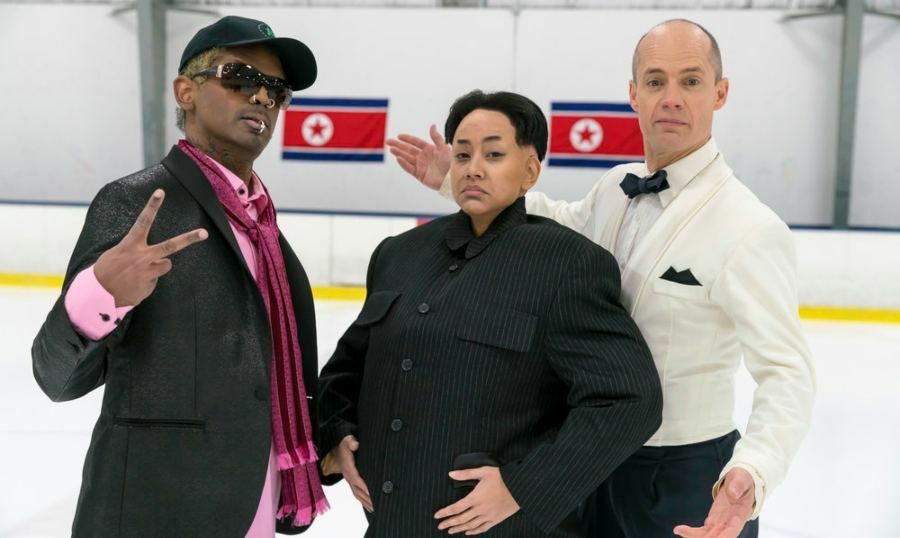 Many have said we are in an active "Cancel Culture" era. Is it challenging for you as a writer and comedian to navigate the space between offensive and comedy gold?
I don't find it challenging. There is a lot of talk of cancel culture, but I don't really find it disturbing. I find that it will do nothing but good to have you question whether something is appropriate or not. At the end of the day, there will always be comedians, and great comedians are able to talk about whatever they want in a way that is not offensive. Also, there will always be people who are easily offended, so you can't let them hinder you. Comedians who know how to craft their jokes in a way that they don't punch down, they are the greats. That is the main thing. With the people being labeled a part of the cancel culture, all they ask is that you don't take a dig at people in less advantageous positions than you. If you write jokes that are well crafted and have a strong point of view, it will be funny. You can make jokes about gender, about race, about sex and if that joke is crafted and has a positive point of view you can make a hit. I don't believe cancel culture is a concern of mine. All it does is heighten my craft. I have to think a little bit more when writing a joke. That is not a problem. I am not afraid of work.
The Royal Canadian Air farce has evolved over the years. It started on Radio, then went to TV, then was live on TV and has been having this New Year's Eve special for some years now. It is hard to believe a show like this is truly over. It seems adept at reshaping and coming again. Have you heard anything in that regard?
It may be a bit too early for that. We just heard we are coming off the air a few months ago. So, it may be too early for that. Knowing this climate, how television and social media work these days. If there is big enough groundswell, I am sure CBC will give it some legs. We are not counting on that, and instead are taking this last one as it is and feeling blessed for the opportunity to do it at all. Whatever comes next, will come next. Whether it is moving on or coming back, we are open to it all and at the same time not expecting anything.
What do you think the legacy of RCAF will be or what would you want it to be?
Its legacy will be that it delivered a very distinct Canadian point of view in comedy. There are many sketch shows out there, some of them even Canadian shows that don't represent Canada enough. Yes, you can see Canadian influence, but it isn't as strong as Air Farce. Through the years Air Farce has always represented that sort of "Canadiana". That relates to people in this country in particular. I am happy for the show evolving and the cast evolving to reflect that "Canadiana" in different forms. Regardless of the form it takes, multiculturalism, I still feel it represented a brand of comedy that was particular to Canada and that type of legacy will be colourful Canadian legacy.
What's next for Darryl Hinds?
I am on a show running on CBC Gem called The Ninth and it is about a ragtag group of bear league baseball players. They are a hard-partying group of players. It is less about baseball and more about their off-field antics. I have that going on. I have written a show that I am in the midst of pitching to different networks and feeling very positive about this process. Hopefully, we will be seeing it in the coming year or so being developed. It is about the multicultural past of Canada. It is a period show about the building of Canada. Usually, period shows are from a distinct white perspective. I wanted to write a show about immigrants, especially nowadays with the negative thoughts about immigrants across the world. We see a dangerous trend of degrading immigrants. I wanted to write a show that showed that immigrants really do build nations.
Know a Black Canadian story we should cover? Email us: info at byblacks.com.
Albert is a freelance journalist, blogger and stage actor who loves to share stories that center Blackness. He loves the arts and is passionate about sharing this love with the hope it ignites this passion in others. Follow Albert on Twitter.