If you've ever tried to acquire representation for your project, but are specifically looking for someone from the BIPOC community, then you're already aware of the challenges. Whether you're seeking a literary agent, music agent, or film and television agent as part of your master plan, the pickings are slim. Jennifer Irons, independent writer and producer turned literary talent agent at the newly formed, Black-owned,META Talent Agency, aims to change that.
Now a Torontonian, Irons grew up in Chicago without many advantages but had a sincere passion to become a screenwriter. Unfortunately, her Hollywood writing dreams were sidelined after a couple of Masters degrees and a Ph.D. landed her in healthcare. Her successful healthcare-related business filled a void across the United States, yet the goal of achieving her initial dream was never forgotten. "I just couldn't shake the desire, so I did what any sane and responsible person would do who escaped poverty," says Irons, tongue in cheek. "I sold my company and my home, moved to LA, and studied screenplay writing in Hollywood, CA." Irons wanted to tell stories, and not just any stories – but our stories.
Imagine being in the film and television industry for nine years without representation. Everything an agent does for you falls solely on your shoulders. Cold calls, booking meetings, interviews, developing relationships, sharpening of your craft, contract negotiating, career direction, career placement, networking, research and more, are all on you. During the period Irons was seeking an agent, there was no access to agents for representation. While developing her craft, Irons cold-called and cold-pitched agents to no avail for the first four years of her writing career. "I kept doing the things that were necessary to advance in my industry," recounts Irons of her uphill industry climb. "I kept writing, started winning writing awards which opened some doors; as people get to know you and appreciate your skill, they refer you for work."
Her accolades rolled in one after another with the 2018 Toronto Screenwriter's Breakthrough Artist Award, the 2019 Canada Telefilm New Voices Award, and the 2019 BANFF Corus Media TV Writer's Apprenticeship. Irons resume speaks for itself through her work on Canadian short film "Opportune", co-writing on the feature film "Intolerance: No More", and her stint as a story editor on the CBC and NBC Universal crime dramedy co-production, "Pretty Hard Cases", starring Adrienne C. Moore (Orange Is the New Black) and Meredith MacNeill (Baroness Von Sketch Show). In a reversal of fortune due to her perseverance and work ethic, Irons found herself in a position to interview and choose an agent when she was good and ready.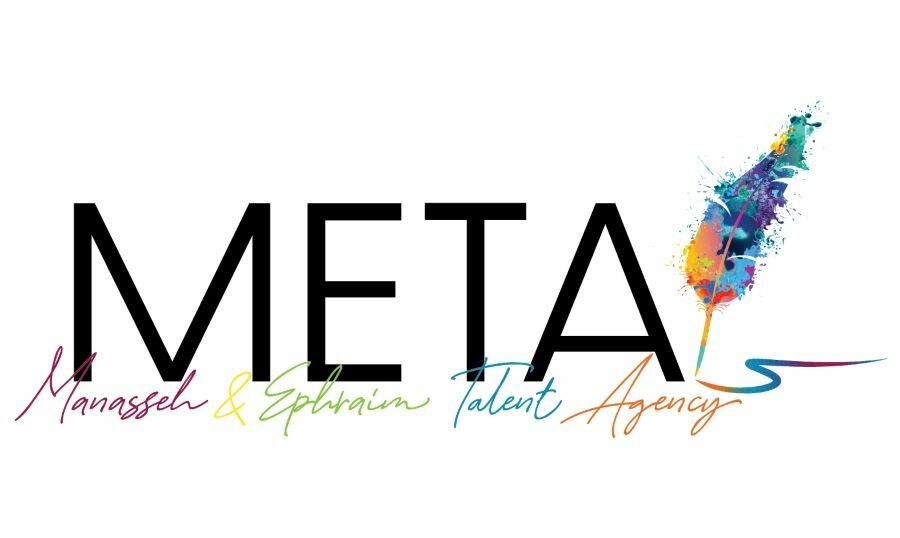 Irons intends to bring that same tenacity to META Talent Agency to provide a solution to the problem of little to no Black representation in Canadian film and television. "I said okay, well you could become one of the first Black agents, but if you're going to do that, you matter as well start your own talent agency," reasons Irons. Having more representative content means more characters, jobs, and stories centred on people of colour from a diverse perspective.
Irons wants to create an agency that will cover everyone behind the camera. "I know it's not typical because the below-the-line crew like grips, lighting, production design, etcetera, has a union to get that type of work, but I have such a passion for below-the-line workers," says Irons. "But even with the union, there are still major disparities with BIPOC representation behind the camera, and I feel like we could do something unique in that sense." META Talent Agency's uniqueness is exactly what many Black folks in the industry might say has been a long time coming.
As a player on both sides – a writer who managed her own career – Irons has the experience to help those seeking representation. "I understand screenwriting because I've been in writers' rooms and know that before hearing that one 'yes', you'll hear 'no' a thousand more," states irons, empathizing with every writer who has faced rejection. "I walk my clients through that journey as a Black writer, and I understand the cultural elements of it all and that self-questioning of whether your stories actually matter."
As a creative, I believe it's important to see ourselves reflected within our support system. The power that rests in having someone who looks like, and relates to you, who works on your behalf while providing sensitive feedback and creative direction, is invaluable. Although META Talent Agency is starting with representation in television and film, they expect to grow into a full-fledged talent agency for authors, cinematographers, and more. Ideally, through her new agency, Irons would like to see an increase of the BIPOC community being retained, and a healthy roster in writers' rooms, taking meetings and having their stories being bought, produced, and heard. "Thinking long term, five to ten years from now, the expectation is we'll see a fair representation of Black, Indigenous, and People of Colour who are development executives, showrunners, executive producers and so forth."
Her one caveat for writers who want to get into television and film writing? "Writers have to write, keep writing, and rewrite," Irons asserts. "A lot of times the same story has to be rewritten multiple times and I've seen writers lose steam because it can be frustrating." To articulate the sometimes brutal process of revisions necessary to create a polished work of art, she uses the example of recent success stories. "You're like, well, this is my third rewrite, but Michaela Coel rewrote I May Destroy You a hundred times, and The Queen's Gambit was rewritten sixty times, so while I'm not saying it has to be to that extreme, you do have to write." Irons also suggests receiving feedback on your script. "I shouldn't be the one to read your first draft," advises Irons. "At a minimum, these are the two things that are important."
Irons has her hands full with the launch of META Talent Agency and is also very much in demand. From sitting on juries and reading scripts for BIPOC film and television creators to receiving access to projects and writers' rooms herself, she is a resource for social advocacy who is on the move. "I'm very hopeful, excited, and optimistic about what's coming in terms of change, not just focused on what has been," says Irons.
"There's a lot to be hopeful for."
Join META Talent Agency on March 8th, 2021 at 6:30 pm for their Zoom event. Visit www.metatalentagency.com for more information.