If the peach atop the roof of the Young Peoples Theatre wasn't indication enough of the commitment to transforming the audience to James' world, the beautifully structured stage said it all. The set came to life as the magical peach known in Roald Dahls original story illuminated on stage became as much of a character as the actors. (Fyi the big peach took about six to eight weeks to build)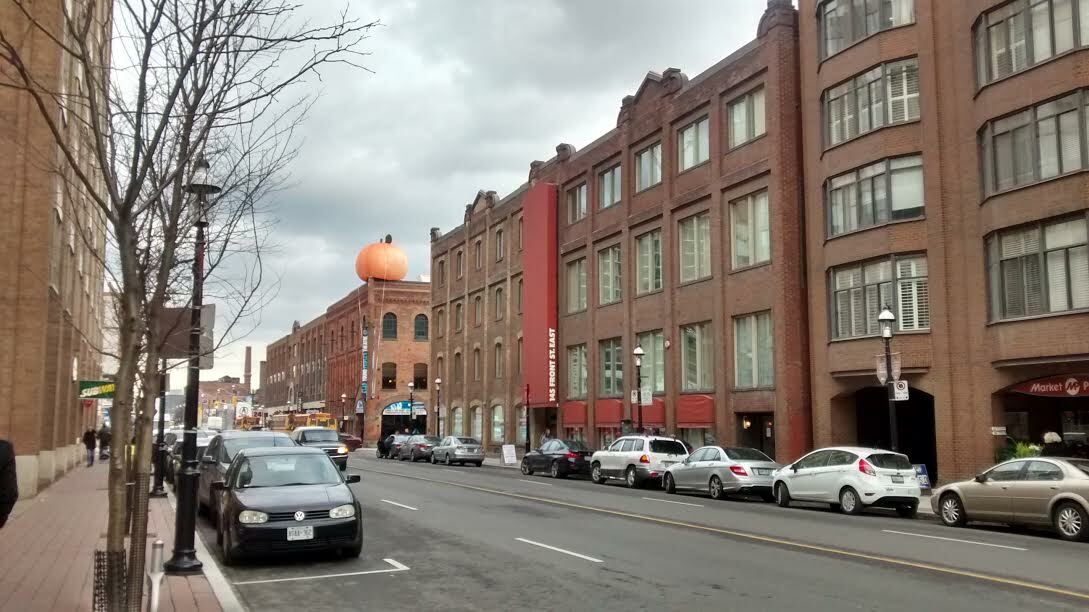 As the lights dimmed, the stage lit up, transforming the audience of eager children to Henry James Trotter's world, in the eye catching performance of James and the Giant Peach.
Though James, played by RBC Emerging Artist Alessandro Costantini was the focus of the original book, the attention felt as if it was shared among the cast. Lessons in teamwork and unity were reinforced themes throughout the play for James and the insects to live happy lives.
A standout element in particular is how well the writers Benj Pasek and Justin Paul, were able to strike the perfect balance of education and entertainment for the packed audience of children and adults. Not to mention the impeccable comedic value added by a crowd favourite; the Earthworm who is played by Jacob MacInnis, also an RBC Emerging Artist.
The earthworm's fearful approach to life made children giggle and squirm in their seats at this character's scattered ways, while teaching the lesson of being open to life through seeking help from the other characters in the play.
It was especially interesting for this adapted version to explore the underlying theme of gender acceptance though earthworm being of dual sex. It was tackled with such wit and humor, and flowed seamlessly in the script.
The high production value and musical elements had performers well engaged as Jason Jestadt, pianist and musical director could be seen bopping along to each musical number.
Running from November 24th 2014 to January 4th, 2015, James and the Giant Peach is a play that strikes the perfect balance in being an engaging, witty and educational show for both children and adults alike. A must see!
Tickets can be purchased online ranging from $25-$37 in advance and are selling rather quickly. Shows perform at 11am and 2pm. For more details call the box office at (416) 862-2222 or go to www.youngpeoplestheatre.ca