We have been working together on a program that focuses on food, the culture of food, health and literature. A few weeks ago I met with some awesome young women to cook a few dishes that were delicious, cheap to make, healthy and different to what we may normally cook. One of which was Baked Sweet Potato & Chickpea with a Garlic Sauce and Tomato Parsley Salad. I initially used the recipe from The Minimalist Baker but enjoyed it so much that when I got home I made the dish for my husband. I have yet to find a person who didn't like this dish.
Sweet potatoes pack a lot of goodness from fibre, vitamin A and C, to being very low in saturated fat and cholesterol.
Here's my take:
Baked Sweet Potato with Chickpeas, Garlic Sauce & Tomato Parsley Salad
Serves 4
Prep time: 20 minutes
Cooking time: 30 minutes
2 large sweet potatoes cut in half lengthways
1 large can of chickpeas, rinsed and drained
2 tbsp of olive oil
1/2 tsp of cumin, paprika, coriander and cinnamon
For the sauce
1/2 cup of fresh made hummus
juice of 1/2 a lemon
3 tbsp of fresh chopped coriander
enough water to make a liquid
sea salt and fresh ground pepper to taste
Salad
2 large vine tomatoes, cut into 1cm cubes
handful of fresh parsley, chopped
juice of 1/2 a lime
2 tsp of flax seeds
2 tbsp of olive oil
sea salt and pepper to taste
Preheat the oven to 400 degrees. Rub the olive oil into the halved sweet potatoes and place face down on a baking tray lined with parchment paper. In a bowl, add the chickpeas, a dash of olive oil and the spices. Pour the seasoned chickpeas onto the same baking tray. Cook the sweet potatoes and chickpeas for 30 minutes or until the sweet potatoes are soft.
In a bowl add the hummus, coriander, lemon juice and whisk, adding a little water at a time until the consistency is a thick-ish liquid. Add salt and pepper to taste.
For the salad, put all ingredients into a bowl and mix. Add salt and pepper last and taste. Leave to marinade.
When the sweet potatoes are cooked, plate face side up. Cut the sweet potatoes lengthways down the middle half way through and split a little. I do this so that the indentation can be filled with the sauce. Pour the sauce down the middle and over the potato then top with the salad and serve.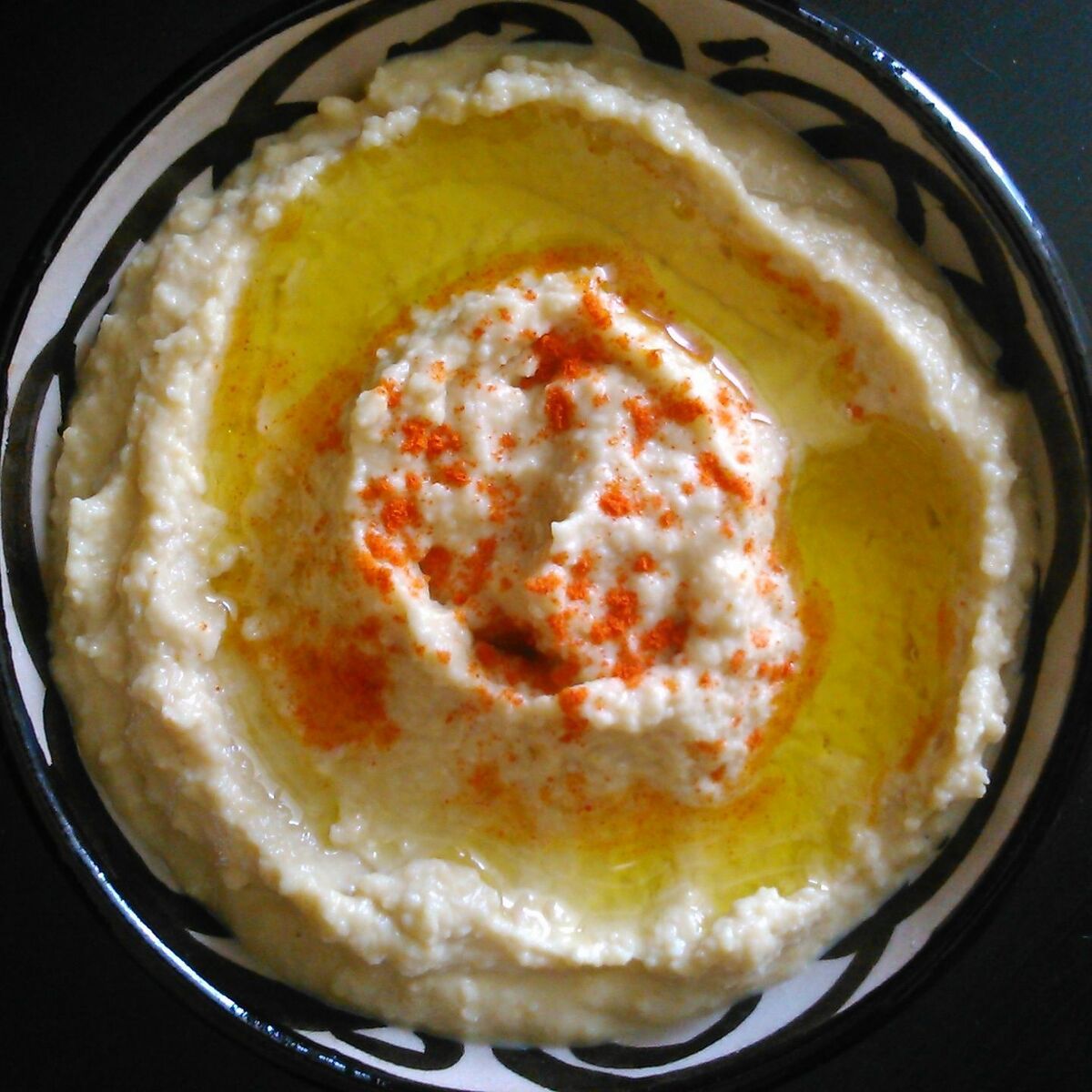 Homemade Hummus
This is a quick and easy dish to make especially if you've got some homemade hummus on hand. If not, here's the recipe. I love dishes that are nutritionally dense, tasty and inexpensive and this one definitely fits the bill.
Serves 1 – 4 (I can eat this all on my own)
Time: 15 minutes
1 large can of chickpeas drained and rinsed (feel free to use dried chickpeas, boil them first until they're soft)
1/4 cup of olive oil
4-8 cloves of garlic (I love garlic, some days I've added the whole bulb, adjust to your taste)
2 tbsp of tahini
1/2 tsp of sea salt
1 cup of water (adjust to create the consistency you desire)
juice of 1/2 a lemon
Start off with putting the garlic and the salt into the food processor. Blitz until the garlic is finely chopped. Add the chickpeas, olive oil, tahini and lemon juice and blitz again. As the food processor is going, add water little by little until the hummus reaches your desired consistency. Serve in a bowl topped with olive oil and a sprinkle of paprika (chillies, chopped coriander also work too).
Enjoy!