The film depicts how women in a predominantly Black community in Baltimore, Maryland take the role of leadership in their everyday lives. Two women in particular, coach of the step dance team, Gari McIntyre, and college counsellor, Paula Dofat, demonstrate the significance of women supporting one another.

McIntyre, also known as Coach G, does more than teach step. She acts as a mentor to some of the young women as well, especially during times of adversity. She also educates her team on embracing Blackness whilst accepting the realities attached to it. She incorporates 'Blacks Lives Matter' into the group's step routine, as the documentary unfolds in the heart of Baltimore, a city infamous for the death of Black civilian, Freddie Gray. "It wasn't just his death that influenced me," says coach G. "There's so many African American men, women across this nation who have been murdered in the custody of police or authorities." Citing the names Trayvon Martin and Sandra Bland, she adds, "Freddie Gray was something that hit home to me because it directly affected my community."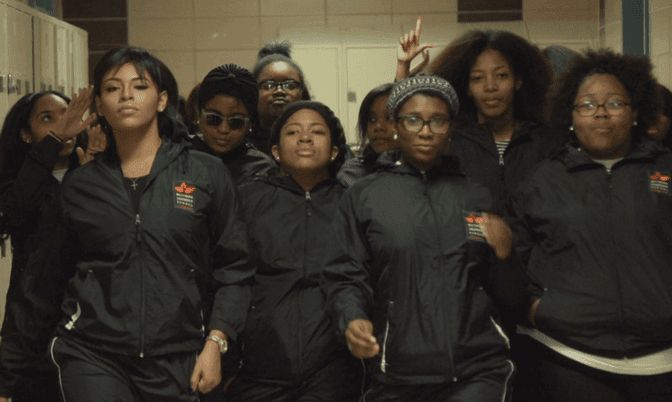 Coach G did not know Gray personally, but lives a few blocks from his home. After his death, she witnessed anger from several in her neighbourhood, followed by protests turned into violent riots. "I saw all sides of it. From a police officer standpoint, as a civilian standpoint," she says. She therefore felt obligated to instill a certain knowledge in the ladies she coaches. "They go to school in a very loving, supportive environment, but that's not the reality. The reality is, it could have been you. And at the end of the day, you have to be prepared and equipped for everything that this world has to throw at you."

Dofat, also a strong advocate of Black pride says, "I think media and social media just affects their self-esteem, and so, I think it's important that every Black girl, every girl, but just definitely Black girls because we come in all hues, all shapes, all sizes. Understanding that your Black is beautiful and you need to own that, and it's okay. You don't have to look like the girl next to you." With the help of Coach G, Dofat, and other influential women in the film, the key characters remain determined to make it to college. Essentially, acceptance to college for these young women means a better future and a first in most of their families. Dofat says, "A greater emphasis which wasn't shown is that we actually look at success plans for our students." Adding, "We also wanna make sure that we respect that everyone's path to success and everyone's' life journey is different."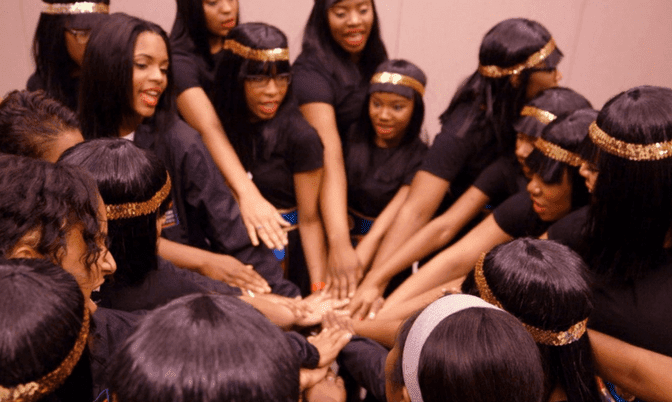 Dofat, a college counsellor for the past 17 years, recalls experiencing a horrible time in high school. "My guidance counsellor was not engaged at all," she says. Being that student who often maintained a B and C average, she felt neglected. She says, "if you were not in the top ten percent they wouldn't take time with you." Though she did not plan on becoming a college counsellor, she was certain of one thing. "I did know if ever I got the opportunity to help students, if I were put in that position, I would make sure that every student, no matter what their GPA was, that they had the same playing field," she says. "Some of the most successful people I know were not 4.0 students. So, we should not overlook anyone."

With education and stepping being at the forefront of the documentary, Dofat says that the underlying message is "Whatever you're doing at that moment is the most important thing you need to do, and you need to be dedicated and married to it." Along with discipline, commitment to sisterhood is also a recurring theme in 'STEP.' Coach G, who was part of a sorority in college says, "It takes a village and your sister could be a part of your village. They could be a positive influence on you. They could hold you accountable, and they have done those things." Dofat agrees, "There are very few things in life that you can do and be successful on your own." She is certain that teaching the value of community helps, as social belief systems are passed on from one generation to the next. Coach G says, "Come back and do it, pay it forward. They have to be able to demonstrate the same love, support and sisterhood that they were shown."
The film will be in theatres in Toronto, August 11 and Canada-wide, August 18.