Victor Beausoleil's new book Southern Hospitality - Attrition in Toronto South Detention Centre is no pop up though. It takes a step back, to focus on how one superjail is actually making crime worse.
He's spent more than a year working on Southern Hospitality and will officially launch the book this Saturday at A Different Booklist. It's actually his 11th published book, a feat worth noting for a self-described high school dropout.
"I'm just a brother from Scarborough, and I've lost more than 30 friends to gun violence over the years. I dropped out of high school in grade 10, I have no college or university education. But I became a youth worker when I was 19 and started to observe how community programs were put together, and realized, hey, I could do this," says Beausoleil.
At the age of 25 Beausoleil co-founded Redemption Reintegration Services - one of the largest youth-led, youth justice agencies in Canada. As the Founding Executive Director he managed a $3.5 million dollar budget and through research and advocacy built RRS into a leader in youth justice.
In 2013 Beausoleil received his first public service appointment by the Premiere of Ontario Kathleen Wynne as a member of the PCYO (Premiere's Council on Youth Opportunities). As a lecturer, he's traveled extensively throughout Canada and the United States for speaking engagements for community organizations and American juvenile justice agencies.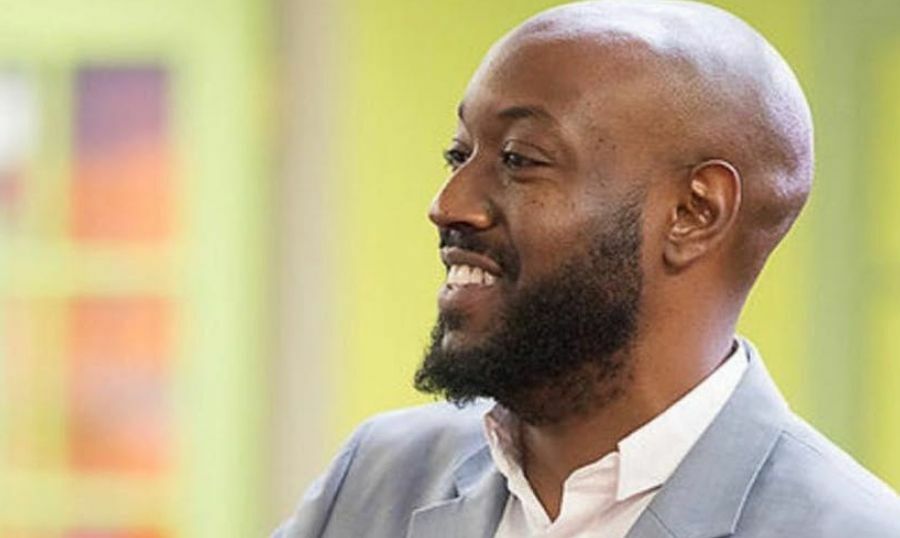 Can you give us some insight into what the book entails?
It unpacks multiple homicides of our brothers and over 14 suicides within Toronto South in its first two years of opening in 2014. This prison is a 1 billion dollar monster. The violence occurring on our streets in Toronto are a symptom of a lack of true leadership. In the book I also talk about the obvious systemic issues such as poverty, unemployment, absent fathers, traumatized mothers, broken homes, criminalization, and a broken system of incarceration, pseudo rehabilitation and apathetic reintegration.
What prompted you to write about this particular institution?
One of my friends spent some time inside Toronto South. When he was released, I was helping him with resources, and he started telling me about the suicides, the bed bugs, the stifling air, and the lockdowns. He said he once spent 13 days on lock down - no exercise no showers. To make it worse, he said there were other inmates who spent twice as long in those conditions.
So I started researching, and I realized this place was like a local Guantanamo Bay. The crazy thing is, a lot of men are just there on remand, they are not even convicted, and they're being treated so atrociously under such harsh conditions. Here's some of what my research found:
The Toronto South opened its doors in January 2014. Within its first two years 4 inmates died and 14 died by suicide. There were 249 inmate-on-inmate assaults and 118 assaults on staff. During lockdowns, showers and phone calls are limited and in most instances restricted. Some inmates have spent up to 60% of their year in the Toronto South Detention Centre on Lockdown (243 days). Some inmates have experienced up to 17 days straight without leaving their cell; no shower, no phone calls, no family, no exercise – housed within a hot cell, with no reasonable air flow with a cellmate. The law firm Koskie Minsky has moved forward with a $1-Billion dollar class action lawsuit against the government of Ontario on behalf of inmates who have experienced these conditions.
What role do super jails like Toronto South play in the cycle of crime?
The fact is, we - the taxpayers- are paying huge amounts of money to ensure our streets are safe. The police budget has doubled in my lifetime, from $500 million when I was 16 in 1999 to $1.15 Billion in 2018. There are guards at Toronto South on the sunshine list. The prisons are supposed to rehabilitate people, but they're not. So if a young man comes out of jail and commits murder, where does the liability lie? He should be engaged with services and supports that have tangible transformative outcomes. But instead law enforcement is focused on things like Project Patton or Operation Pathfinder, where they dragged dozens of black boys out of apartment complexes, threw them on the ground and lumped them all into one category of "belonging to a criminal organization". They ran out of handcuffs that day, that's how many boys were on the ground. My son was terrified as we saw this happening, he said 'Dad are they gonna take us too?'
And then the cycle starts where these kids get locked up and they're back on the road in 3 months. It doesn't solve anything, the kids are coming right back to the same issues - poverty, mental illness, substance abuse.
What's the alternative?
I'm not saying we should immediately abolish prisons. But prisons should not be considered a permanent feature in our social lives. People need to be incarcerated if they commit violent or sexual crimes. But the contemporary model for prisons is archaic. We really need to look at phasing out those old models and focusing more on preventative methods. I think we actually need to start from scratch - at daycare.
Daycares? Are you saying there's a link between child care and crime?
Of course there is. Take a walk inside any so called "priority neighborhood" and look at the children in the daycare. Their physical needs are not even being met, far less their emotional or psychological needs. The spaces are usually not well lit, underfunded, understaffed- just vile. It's a model predicated on oppression. We don't take early childhood care seriously in Ontario, and these people are dealing with our most precious commodity - our babies.
So that baby goes from daycare to the TDSB. Where there is a 40% chance they will fail. A large number of all black students in the TDSB will drop out of school. Can you imagine?
No private sector company could ever have a product with a 40% failure rate and stay open.
Now when I think back to my high school experience, a lot of us were done within the first four weeks. I remember opening the text book and feeling like I was looking at Star Trek equations. Did I lack intelligence? No. I went on to run an organization with a large budget, I am raising a family with my wife cultivating four brilliant children daily, and the consulting firm that I founded generated 60K in its first 4 months of operation. I wasn't dumb - I was just so ill prepared.
On top of that, we were all being socialized by middle class Caucasian women who had no idea how to engage us. So the street corner was the easier alternative. We were just counting down the minutes to recess where we could get our 15 minutes. Just like in jail. Then when we act up - we are diagnosed with some kind of disorder, and over medicated. Just like in jail. Trust me, some of the same drugs they're giving school children are the same drugs given to prisoners. It's a cradle to incarceration model. And I'll say this, The Toronto District School Board has produced many so called "gangsters", and they are the third largest school board in all of North America.
What responsibility do we - as community members - have to take in this cycle?
To transition a young man from crime we have to address what I call the four D's and the three M's.
Daddy - most of these young men have no fathers in sight and they're drawn to the worst and most toxic examples of masculinity.
Diet - I've observed that many troubled youth have atrocious diets and we know that diet impacts behaviour.
Drugs - many of our young people are using drugs as a coping mechanism for depression, anxiety and various forms of mental illness.
Debt – cheque cashing stores are crushing young people in our neighborhoods. Young people are also consigning narcotics and various malefic things from older men and these debts through various mechanisms of interest lead our youth to jail or in some instances death.
The three M's are
Mothers - black men are not showing up for black mothers. They are not supported at all. We brush them off as angry, but a lot of them are actually just scared. They're scared for their kids' lives.
Musicians - I'm embarrassed by some of the music coming out of OVO for example. You know, there's so much a musician can do to influence culture. Think back to incredible artists like Bob Marley who used his music to shift nations! Now - we have a culture of death. And I'm telling you- these OVO hoodies they're giving out to young boys ain't bullet proof. Then we start up gofundme pages when they get killed. If a music label is going to encourage you to engage in risky behaviour - whether it's through your lyrics or your videos - the least they could do is educate you about life insurance, but they're not even doing that! It's a travesty.
Media – we need to develop our own media platforms to rival the mainstream. Remember until the lion learns how to write, every story will glorify the hunter.
I know some of the empathy I have for our youth is hard to hear when you are the family or friend of a gun violence victim, but the truth is, very often the perpetrator is a victim too.
What I want people to remember is that the pulling of a trigger is not the beginning of a tragedy, but the result of one.
Southern Hospitality - Attrition in Toronto South Detention Centre officially launches today at A Different Booklist. Click here for details.