Yet as her mother I still had some concerns about how we could both prepare ourselves for the start of her educational journey—including how to ensure she remains affirmed in her Blackness as she starts school. Luckily, a unique pilot program came to our rescue this summer—and it showed me what was possible when it comes to culturally competent education.
At the top of 2018, the Durham District School Board (just east of Toronto) launched a new program called Great Beginnings, a play-based educational program aimed at giving incoming kindergarteners a head start on school. Due to reports of systemic racism impeding the success of Black students in Durham region (documented time and time again), the board decided to launch an action plan called the Compendium of Action for Black Student Success, with interventions aimed at educators, administrators, parents, and students from pre-K all the way to post-secondary preparation. One of those interventions was the pilot of a Great Beginnings program specifically for Black students entering kindergarten, which was held over four weeks this summer.
All Great Beginnings programs include the tenets of play-based education, routine structuring, and independence—but this specific summer program added culturally relevant elements to inspire pride in who students are as Black children. With my daughter, that pride was evident from day one and became even more pronounced as the program progressed over its four-week span.
There was the day she came home, excited that her teachers (two incredible Black women, Sanya Cardoza and Shermina Nelson) had hair like hers. There was the day she came home, singing the old Caribbean folk song "Brown Girl In The Ring." There was the day she came home, excited that they helped to make festival and fry plantain in the kitchen. Then, there were the days that my husband and I both served as parent volunteers, and saw for ourselves the magic that occured in that classroom.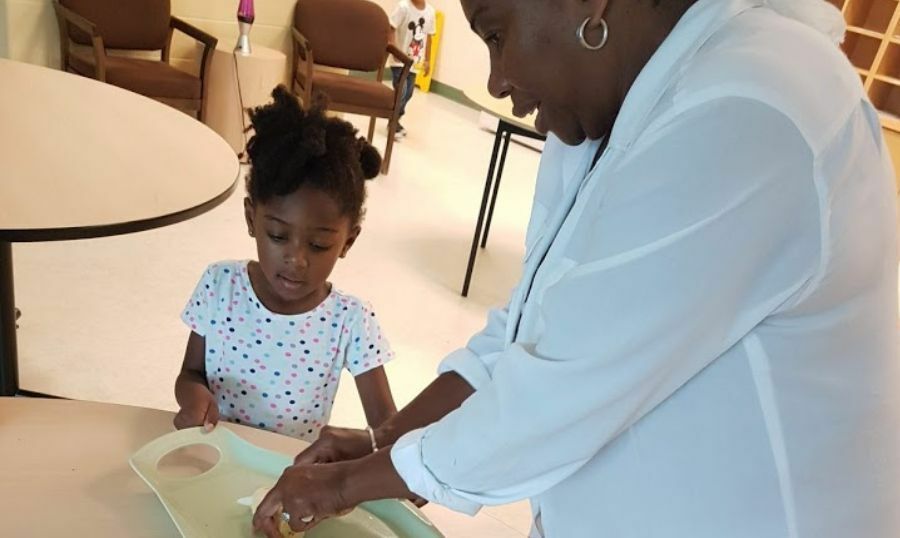 His day was captured in a feature by the Toronto Star, where Stacy Lepine-Fisher, senior manager of early years for the DDSB, stated that educators and administrators "hear through the voice of the Black community that structural racism and poor racial and ethnic identity pose as risk factors that work against positive well-being among our Black students."
During my day as a volunteer at the program, the first thing that struck me was the space. The classroom had affirmation in every corner—from the bookshelves full of books with Black images, to the play kitchen area with tables dressed in kente cloth and cans of ackee, to the walls that featured photos of the beaming students alongside positive messages like "I am amazing" and "I can persevere."
I was heartened to see the strong focus on literacy, numeracy, and imaginative play. I saw how positively the teachers worked with students to set and reinforce necessary boundaries and manage behavioural issues. And I was impressed by how seamlessly cultural elements were intertwined into the lesson plan—we built counting skills while cutting up plantain, got some physical exercise while dancing to Yellowman, and practiced listening skills while enjoying an Anansi story read by special guest, board trustee Patrice Barnes.
The most fulfilling part of the program for me as a parent (aside from the growth my daughter exhibited in her literacy, numeracy, emotional intelligence, and self-regulation) was witnessing how the children had moments of reveling in the beauty of the spectrum of Black culture, while also feeling so affirmed that they settled into the normalization of their culture. I overheard one boy of Ethiopian descent rave to his parents at pick-up about how yummy Jamaican beef patties were, and saw two girls of St. Lucian descent sitting with a boy of Ghanaian descent, sharing with each other about the traditional clothing they had chosen to wear that day. I also saw how comfortable the children were with hearing reggae and soca music while they worked ("My mommy plays this one all the time!" exclaimed one student), complimenting each other's hairstyles, and gently reminding each other about the importance of using lotion—all small things that often can be amplified as bigger, "weirder" things with others. It was beautiful to see these children just be in their Blackness without any apprehension that their friends won't understand them.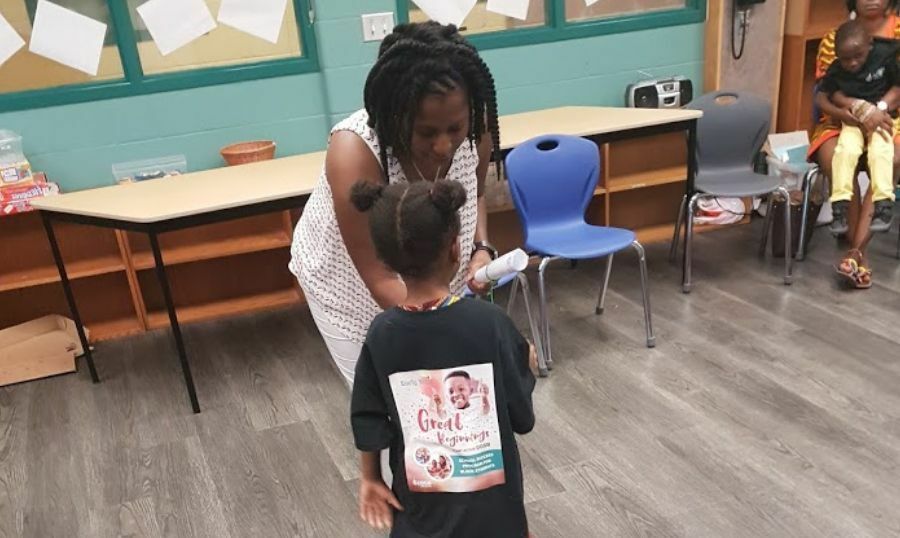 My daughter has now launched into her first few days of junior kindergarten, and while the demographics of her classroom will be very different from what she experienced at Great Beginnings, I feel like we're both more prepared for the educational journey ahead. Our sister school boards have documented disparate rates of suspensions and lowered expectations for Black students compared to students of other races, and it's well-known that anti-Black biases affect our children as young as preschool age. Trustee Barnes made sure to speak directly to parents about the impetus behind the program and how the board will be continuing to support the success of Black students, and also offered guidance on the best ways for parents of Black children to be involved, make their presences and expectations known, and handle any issues that may arise. I've seen what is possible when it comes to culturally relevant education, and know that the Compendium of Action for Black Student Success is something I can refer to with my daughter's teachers to partner with them and hold them accountable.
Above all, I feel like we have a tool box of things that we can revisit if our daughter is ever made to feel that her Blackness is anything less than a blessing. We can always go back and remind her about all of the supportive and uplifting things she learned and experienced at Great Beginnings, and know that her first connection to "big girl school" was through the foundation of such a special program. May this program continue for years to come, and may our children bloom in their education and their Blackness with educators and administrators who affirm them every step of the way.
Follow the DDSB on Twitter, Facebook, and Instagram, or visit their website for more info.
Bee Quammie is an award-winning blogger, freelance writer, and event host/creator with an affinity for big hair, thick books, and Caribbean sunsets. Find more of her thoughts and words at her blogs 83toinfinity.com and thebrownsugamama.com, and at publications like Parents Canada, For Harriet, Chatelaine, BlogHer.
Twitter: @beequammie
Instagram: @beequammie