Over the holidays actor Boris Kodjoe made headlines when he "stormed Ghana" with 40 high profile Black celebrities to ring in the new year. He hosted the Full Circle Festival in Ghana, an event dedicated to honoring "our ancestry by celebrating our heritage and generational legacy," according to Ghana Web.
When I learned of the global call to return to our roots I considered what the experience must be like for those with direct and distant ties to the country.
Nana aba Duncan was born in Ghana, raised in Newmarket, Ontario and worked with the Ghana Broadcasting Corporation early in her journalism career. The on-air personality is the host of Fresh Air on CBC Radio One, 99.1 FM and has a podcast Media Girlfriends.
As a mother of two bi-racial children, Duncan says it's important for her son and daughter to experience her culture firsthand. Her family takes annual vacations to her birthplace. From the onset of their relationship, Duncan says her husband wanted his children to have African names and he introduced the family to an app that teaches them how to speak Twi.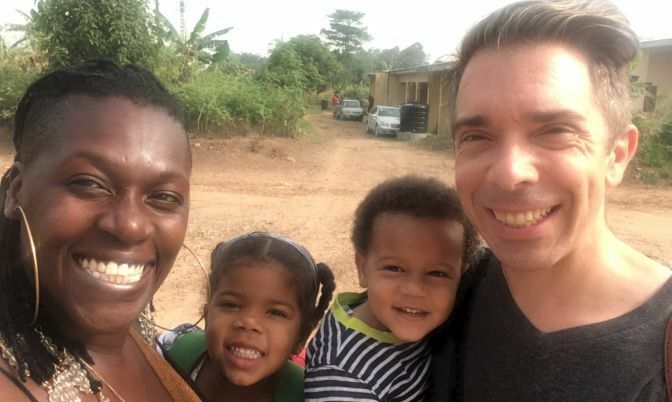 "He seems to accept people for who they are and I secretly think he has an affinity for cultures that are open and honest and welcoming because he didn't get that. I come from a family that is really close. There is always a party, he didn't grow up like that. His family is from England and they didn't have a community here."
Recognized as the gateway to Africa, Ghana is usually the top choice for first-time visitors. The Akan word 'Akwaaba' or 'Welcome' is seen and heard throughout the country as a reminder that there is always an open invitation to return home.
In 2015, Esie Mensah's first experience in Ghana wasn't as warm and inclusive as she had hoped. The dancer, choreographer and director received a research grant for her play Akoma, and says her character's issues of identity and belonging paralleled her own. "When I'm in Canada, I'm not Canadian, and when I'm in Ghana I'm a foreigner. Well then who am I? For me that was a really big shift." She still learned from the experience and believes that ex-pats have a responsibility to give back to Ghana to support its growth.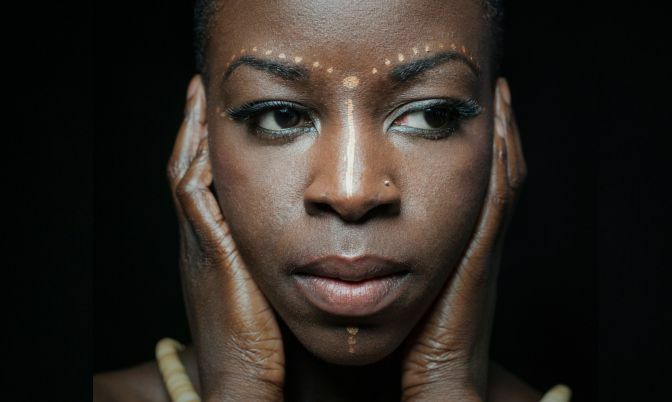 The proud Ghanaian grew up learning about her traditional dances with the Ewe Canadian Cultural Organization of Ontario in Toronto (ECCOO). The Hamilton native has fond memories of the tightly knit community that drew out her passion for movement and storytelling. "My parents wanted to make sure that we understood the culture, the language, drums and music from an early age. That was their way of offering us a piece of Ghana without actually being in Ghana."

As a dance teacher at The Underground in Toronto, she now keeps those traditions alive by incorporating the old with the new and creating her signature style of Afrofusion and AfroWine. She has performed with Drake, Rihanna, Yemi Alode and French Montana.Through Black Stars Collective and her production company Esie Mensah Creations, Mensah's work both entertains and informs audiences.
"Right now kids growing up think Africa is cool and trendy. When I was growing up you were made fun of because you were African and it wasn't by the white people. It was by Caribbean people. The black identity is more so the Caribbean identity and specifically the Jamaican identity. I remember doing cultural dances in high school. I was made fun of and felt like I didn't belong. It's interesting as you get older how the Caribbean people rep Africa harder than Africans. Because the African child grows up to be an adult that's ashamed. They know more about you than you do about yourself. It's a huge red flag. You see it in the Toronto dance community with African choreographers. There are only three or four of us, everybody else is Caribbean. I've had to do a lot of reflecting because of the stories I've had to bring forth."

ECCOO's President Prince Charles Kofi Gbeklui says unlike African-Canadians, our brothers and sisters south of the border have been traveling and investing in Ghana for decades. A recent NY Times article reported a surge in the black travel movement in the U.S. However, Gbeklui finds in Canada, there is a disconnect between the Caribbean and African communities.

"What really upsets me is when you see a Jamaican or a Vincy tell you that they are not African. Every black person is an African. Nobody is saying go back to Africa. But everybody has their roots. Once a year my Jewish boss and his brother will go back and contribute to Israel. It's nice to recognize our roots are in Africa. I don't care where you go. This is where we are from. If the black Americans now realize their roots are in Africa, why can't Canadians do the same? Chinese and Portuguese people who are born here speak the language. I feel sorry for people denying that they are from Africa. It's about time that someone champion the cause."

Andrae Walsh of FAM TV, is a filmmaker and community worker of Jamaican descent who sees a wealth of opportunities in Ghana. He recently visited with friends and says he's thankful he got to ring in the New Year in the motherland.

"I went back to my personal Mecca, I went to Volta region and saw the waterfalls. I stood under the biggest tree in West Africa. These places are really spiritual. I've always felt like I was on this planet for a special mission. Ghana is like a bag with a whole bunch of tools inside that will help me on this mission."

His second trip will be this July when FAM TV partners with Global Afrikan Communities Network for the Back To Africa Tour. The two-week excursion includes stops in Accra, Kumasi and Cape Coast. The group leaves Toronto in July for two weeks and Walsh is coordinating a cultural exchange for youth.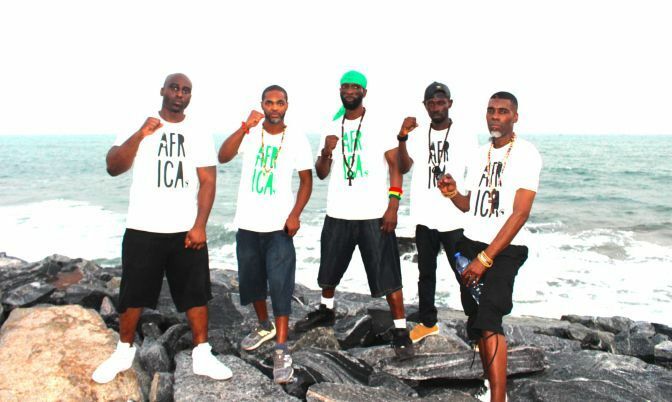 He is also intent on expanding his brand of entertainment in West Africa. He attended the Ghana Movie Awards during his visit and says the success story of Toronto-born Nollywood star Jackie Appiah is an inspiration. "I'm looking at the possibilities of retiring here. This is also the perfect avenue to cross over into the Ghanaian film and marketing industry. I can actually be more successful in Ghana because the one thing I don't have to worry about is racism. If you have money you can make something happen."

Whether one travels for culture or commerce the connection to the Gold Coast is one we can all identify with. In the Twi language, the word 'sankofa' describes the ideology that 'It is not wrong to go back for that which you have forgotten." It's symbolized in the Ashanti (Asante) Adinkra symbol as an intricate heart or a bird whose head is turned away from its body with an egg in its beak.


With the recent announcement of direct flights from Canada on the horizon and the series of festivities planned across the nation, there is no better time to put the African proverb into action.
True Daley was born and raised in Montreal, Quebec and relocated to Toronto in the 90s where she was a fixture in the hip-hop journalism scene as a freelance writer for various urban publications.
She's also worked as a morning news anchor, actor, late night TV host and commentator on pop culture and politics with appearances on Flow 93.5, BET, HBO, CBC and MuchMusic.
Currently, the proud Parkdalian is a community worker and filmmaker with an unhealthy attachment to vintage clothing.
Twitter @truedaley