And the Toronto scene is one of the most diverse in food cultures.
But a closer look at this diversity reveals a huge lack of inclusion. The Toronto food scene is dominated by White male chefs, who get the lions share of funding and investors while minority chefs get the racism and xenophobia.
Listen to the audio version of this article:
I caught up with one of Toronto's newest Black restaurant owners, James Gregg of Carib 21 and the ladies of Spiked Punch. They were recently one of four winners of the first-ever UberEats pop-up kitchen competition, and now they're trying to open their first restaurant.
For Gregg, Carib 21 is more than a restaurant, it is a dream of building and supporting his community. "I'm Jamaican and my wife is Vincentian. There are a lot of Jamaican, Trinidadian and even Guyanese restaurants in the city but we wanted to open a Caribbean restaurant that represented the entire community. We also want to appeal to more than just the Caribbean community in Toronto so; we have to elevate the food."
Gregg has worked in the food industry across the Caribbean; he has a resume that should appeal to any investor but this isn't what James found when he first wanted to open Carib 21. "We didn't get funding. The banks don't want to invest in Black-owned restaurants; we had to do it ourselves. We took out a home equity line to fund the restaurant."
It's not just banks standing in the way of Black-owned restaurants opening in Toronto, it's also the landlords. Both Gregg and the ladies of Spiked Punch have spoken about the difficulty in getting landlords in Toronto's central food districts to rent their spaces.

"The false stigma is there... 'we can't be trusted', 'we're not worthy'. It sucks to think people view us that way, but it's true. Racism is clearly still alive and well, and will continue to make it more difficult for us to find investment or any kind of support in regards to opening a restaurant. We will most likely always have to put in the EXTRA effort."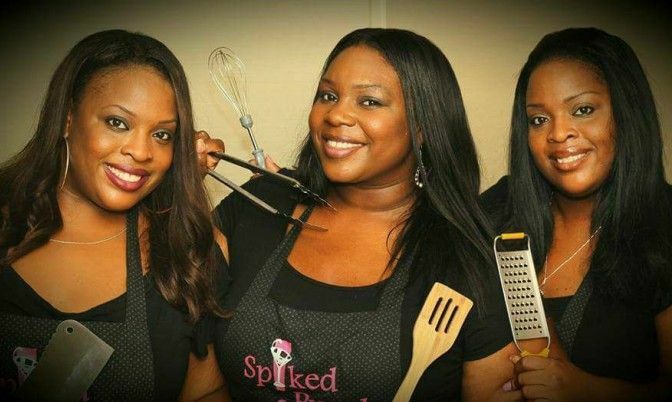 Gregg agrees with the Spiked Punch ladies, "The landlords downtown don't want to rent to us. Everything starts out fine and then when you tell them what you want to do, they say they don't want that kind of business. It will attract the wrong crowd."

Perhaps, what makes this racism even more painful to Black chefs painful is the obvious demand and financial viability of our food. From pubs to snack bars to fine dining, jerk and now jollof are featured dishes on menus of White-led, and staffed kitchens.

Gregg also points out that the reality of owning a restaurant as a Black person requires watching the numbers closer and with the lack of support we have to take fewer risks. Thus, we will open grab and go spot before a dine-in restaurant.

"There are a few restaurants getting close to a dining experience. Most of them are in the GTA. If you want to go out on a date night, people will pay for that but the majority of the food is consumed during work hours or just after work and people are moving quickly. It comes down to investment. A hole-in-the-wall takeout restaurant could be $150,000 just to start up. You're going to operate for up to a year, minimum, without turning a profit. We are located on Eglinton West where the crowd might not want a sit-down restaurant. If you do it downtown, you're looking at $15,000 a month for a space downtown."

Gregg is correct. The average successful restaurant has a profit margin of 4.2%. No one opens a restaurant to be wealthy.
Photo courtesy Carib 21 Facebook page.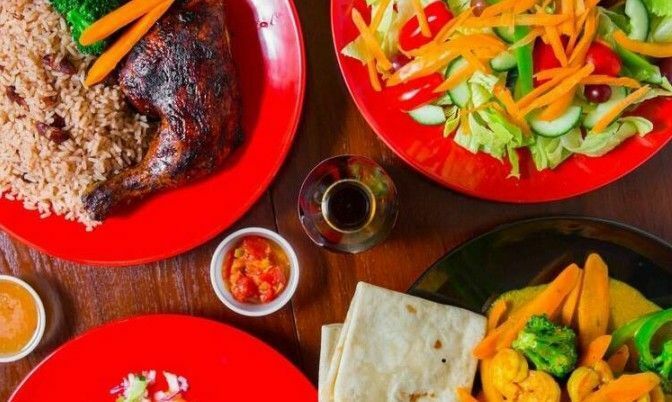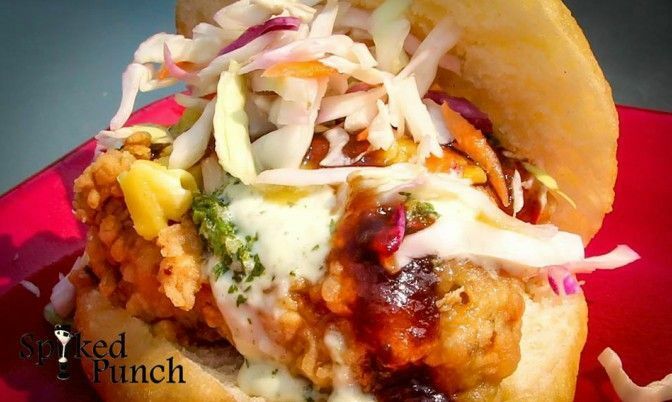 Photo courtesy Spiked Punch Facebook Page
The ladies of Spiked Punch have lucked out with a Black female investor and mentor for their vision. Yet, there is another problem that the ladies mention. "We have a definite lack of sit-down Caribbean/Black/African restaurants. Caribbean/Black food is complex and it takes a lot of time and effort to prepare and cook, so why is it mostly available as fast-food take out? "
I think as a community, we hold some culpability in the lack of sit down restaurants in the city. In order for dine-in experiences to survive we must recognise that curried goat can't be sold at $8.99 a plate.
There is a chain effect that brings that food to your plate. The ingredients are ordered, prepared and plated. There is a prep cook, a line cook, a server, a dishwasher and a host of suppliers that all contribute to you receiving a plate of food in a restaurant. In take-out restaurants, the cashier is often also the cook.
Gregg believes there is no reason that Black-owned restaurants aren't opening up at the same rate as other restaurants. "The problem isn't the food or the talent. We have it."
Where there are no investors, we should support our Black-owned food businesses. This support need not be blind; we can offer support and criticism simultaneously. But if we want to have Black-owned restaurants to celebrate our birthdays, graduations, career changes and general happiness in, we need to be willing to spend the same money in those establishments as we are at The Keg.