We are set to perhaps see more black candidates than ever, running for everything from city councillours, school board trustees, and even the mayor's job. Today, I'm focusing on the top spot.
First let's just remember what kind of person we have leading the city right now. John Tory has said he doesn't believe white privilege exists, that "blackface" is really not that bad, and has accused people of 'playing the race card' when he was criticized for using terms like 'sewer rats' to describe Black suspects.
It seems every election, we've just had to choose the best of the worst. But now, there are two new voices ready to take on the role of helping to steer the city into the next term. They are running for mayor. They are both brilliant, and I believe, as qualified as anyone to take on the job. Though you may not have heard of them as political entities, you may have heard of them through their activism or professional reputations.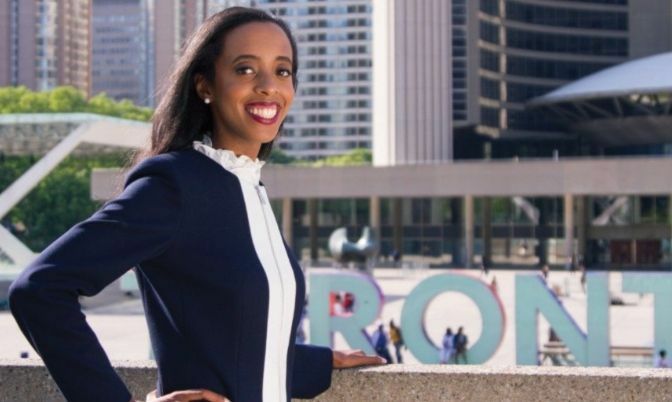 Saron Gebresselassi is a lawyer who uses her legal practice as a form of activism. The "lawyer-vist" has represented clients with varied complaints from police brutality, to discriminatory hiring practices, and is a go to lawyer for Toronto's chapter of Black Lives Matter. Saron has had a long relationship with activism going back to her university days where she could be found engaging in anti-racism marches and women's rights demonstrations. According to her website bio, She is the recipient of "over 30 private scholarships alongside numerous awards" including:
YWCA Young Woman of Distinction Award
Women's Law Association of Ontario
McCarthy Tetrault Community Contribution Award
African-Canadian Achievement Award
University of Toronto African Scholars Award
BBPA Harry Jerome Leadership Award
Ryerson University National President's Award
Ontario Arts Council Award
Black Pearls Inc. Award
Future Aces Citizenship Award
and received an Honourable Mention by the Right Honourable Ban-ki Moon, Secretary General of the United Nations in his 67th Report to the U.N. General Assembly.
In other words, Saron Gebresellassi is hugely accomplished, incredibly intelligent, and a capable leader with an understanding of the importance of social justice.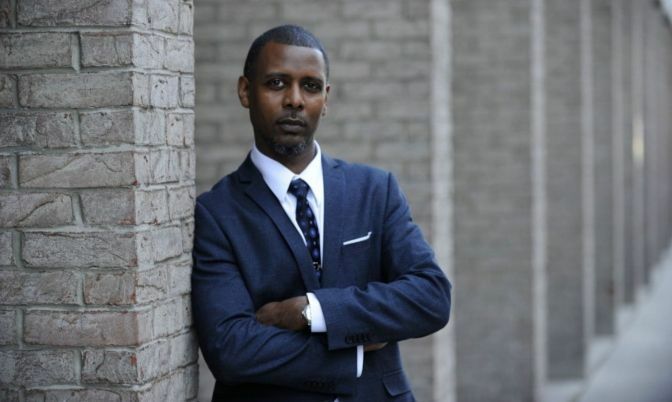 Knia Singh is also a lawyer/activist and the founder of the Osgoode Society Against Institutional Injustice, an organization committed to combating institutional injustice through a critical legal lens. He has been a leading voice on the calls to end the practice of "carding" (also known as "street checks"), has fought for community control of "Caribana" as chair of the Caribana Arts Group, and was named one of the "People To Watch 2014" by the Toronto Star.
Running for mayor couldn't even be considered his first time up at the political bat. At the age of 23 he ran in the 1997 Municipal Elections for Scarborough Rouge-River with the desire of contributing to the advancement of social progress in the riding and across the city. When that didn't work out, he ran again in 2010, 2011, and 2014. As far as grassroots political experience goes, what more could you ask for? He has worked with:
African Canadian Coalition of Community Organizations
Across Boundaries Mental Health Organization
Police and Community Engagement Report (PACER) Committee
Ministry of Community Safety and Corrections Consultations — Carding and Street Checks
Toronto District School Board — Africentric Curriculum Task Force
and the Scarborough Boys and Girls Club all making for a pretty interesting profile for a mayoral candidate.
Black or not, voters would only be so lucky to have either of these candidates represent their city to the world. If you want fresh perspectives with diverse voices, leadership pulled from the ranks of working-class people, and a deep and hard-won understanding of social justice from years of working in the trenches, I doubt you will do much better than these two.
Specifically as Black voters though, in a growing community with more important decisions that directly affect us being made by people who, by all appearances, have no affiliation to us, this is where you get to have your say. There should be no bellyaching about the community not having representation or qualified potential candidates deserving of your vote.
Just think…your mayor could be someone who has an affinity for you, understands that Blackface is never acceptable, knows that the words you use to describe marginalized people have a powerful impact, and institutional racism exists as something that must be acknowledged in order to be toppled. This year, you have too many other great options than to settle for more of the same.
This year, we also can't really afford to.
Byron Armstrong is a freelance writer and lifelong Torontonian, raised in Jane-Finch and living downtown.
Editor's Note:
The Black vote has never been more important. The ByBlacks team encourages you to get out and vote and get out and run, because representation matters.
On July 29th, the Jamaican Canadian Association is hosting campaign training for all candidates from the Black community who are running in the Greater Toronto and Hamilton Area for Trustee, City Councillor, Regional Councillor, or Mayor!
Candidates are invited to attend this event with 3-4 members of their core team (i.e., Campaign Manager, Fundraising Coordinator, Communications Lead, Canvass Coordinator, and/or Volunteer Coordinator), to get a crash course in Campaigning 101! We've got brilliant and immensely experienced speakers who will share their knowledge and strategies in service of our community.
Date: Sunday, July 29th from 10:00 am to 2:00 pm
Location: JCA Centre, 995 Arrow Road, North York
Please RSVP to This email address is being protected from spambots. You need JavaScript enabled to view it. by July 25th!
If you aren't running but you know someone who is, SHARE THIS INFORMATION WITH THEM!